Odds and Ends: Idols and more idols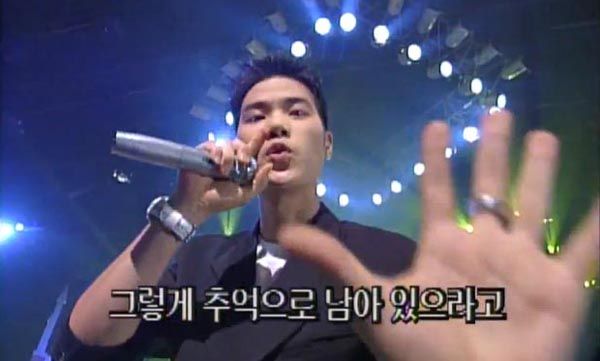 javabeans: Odds and Ends time! This week we have an event to talk about, since we went to KPOPCON at UC Berkeley last weekend and talked about idols who are bad in dramas.
girlfriday: That's redundant.
javabeans: Okay, fine, we also talked about idols who are good in dramas. That was a much shorter conversation.
girlfriday: Let's just say, we prepared a list of good actors and bad actors, and I ran out of space in one of those columns.
javabeans: Before the panel, I actually thought we had prepared a nice and thought-out list of idols who had made the acting transition well, but based on the number of times we had to fall back on "Uh, Yoochun's pretty good," maybe that list should have been longer.
girlfriday: Also, we cheated and counted Kim Kang-woo as an idol.
javabeans: And Jo Hyun-jae! Don't believe me? I'll give you a minute to peel yourselves off the floor from the hysterical laughing. You can join Kim Kang-woo, who had to peel himself from the ground in mortification.
girlfriday: I think I should make that song my ringtone. And then every day I can be reminded that there are things to laugh about. What that video proves though, is that any actor can overcome an idol past.
javabeans: …if they're good enough, of course. The "but they work so haaaaaard" argument really should have nothing to do with the "but they're so baaaaaad anyway" one.
girlfriday: Yeah we don't give As for effort around here.
javabeans: Yes, effort is good for maybe a C- baseline. Wait I take that back. I'm remembering Yunho from Poseidon, where his bad acting actually contradicted the text of the scene in really confusing ways.
girlfriday: Yeah we got a lot of gasps from the audience every time we talked about Yunho and Changmin that day.
javabeans: I suppose maybe it was harsh of me to admit that they were our gold standards for bad acting. I mean, not that it's not true. But I could have been nicer?
girlfriday: You mean lie?
javabeans: Maybe this is what god invented little white lies for.
girlfriday: But if what KPOPCON wanted was the milquetoast answer, surely they wouldn't have asked US to be their panelists, right?
javabeans: True. Sometimes you just need to hear the cold hard truth. Like how Taec, despite his visual splendor, is terrible. I'm sorry, 2PM fans.
girlfriday: This is pretty much what we did all day. We did a lot of apologizing.
javabeans: I do fear for the day Exo starts acting, though. We may just have to avoid those projects wholesale. I'm scared.
girlfriday: We'd have to start writing recaps with blacked-out portions, like the CIA.
javabeans: "This scene would have been improved by [REDACTED] if only the character were [REDACTED]."
girlfriday: Like Mad Libs, but different.
javabeans: I was thinking a libel lawsuit, but you know, potayto potahto.
girlfriday: Now I want to play Mad Libs with an existing recap just to see how it turns out.
javabeans: That could put an entirely new spin on City Hunter. Or Gaksital. "He beats his captive with an adorable bullwhip and then shuts them into the glittery box of nails."
girlfriday: A bestseller, I tell you.
javabeans: I did enjoy the question of what idols we would cast in our own drama, though (once we got past the initial answer of not casting any and then being made to revise that to "If you HAD to cast an idol…"). My first thought was to cast over-the-hill former idols to be our a-dols (Ajusshi Idols), which by the way still has to happen. ONE DAY.
girlfriday: Dude, Rain's out of army and everything. It can happen!
javabeans: But I think our choice to go with Yoochun and Seung-gi (admittedly he's a stretch as an idol, but we're working with what we've got here!) was pretty golden. UEE and IU could play their girlfriends or sisters, and they could be in love.
girlfriday: Yes, with each other. Brokeback Idol. That's our final answer.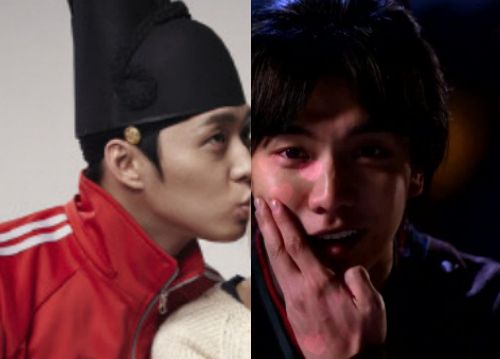 javabeans: DRAMA CONTRACT, PLZ. *grabby hands*
girlfriday: After the panel, we got treated to dinner by gracious beanies hjkomo and cherkell (thanks!) and had brunch with Soompi and Viki the next day.
javabeans: Well, the people, not the websites. We're not into that kind of thing, you know.
girlfriday: Dirty!
javabeans: It probably sounds all official to say that Dramabeans, Soompi, and Viki met together when really we were just cracking idol jokes the whole time and talking about the ending of You From Another Star.
girlfriday: And drinking bloody marys. Er, okay, so WE were drinking bloody marys and they were drinking coffee like normal people do at eleven in the morning.
javabeans: And then we wrote posts in the airport Starbucks and recapped on the plane, of course.
girlfriday: Of course. I consider it a huge success that we didn't work after the panel, though that might have something to do with the wine.
javabeans: Look, if the hotel vending machines didn't want to sell us water, what else were we supposed to drink, huh??
girlfriday: See, we tried. The universe just didn't want it that way.
javabeans: It really would be nice not to work on our trips though, which is one of the reasons we wanted to bring on more recappers, so that we could offload some of the day-to-day recapping duties. Once we're done with boot camp, that is, which is its own beast. I'm contemplating not taking my computer to our Harvard trip next month, but I do honestly think that might give me the shakes.
girlfriday: You're going to leave your desk and not bring a computer?? Does not compute.
javabeans: …of course it doesn't, without a computer. Badum-ching! (That bad pun was all yours.)
girlfriday: Your fault for taking the bait.
javabeans: Oh, so blame the victim, huh? That is serial killer logic. Murderer!
girlfriday: Some puns don't deserve to live.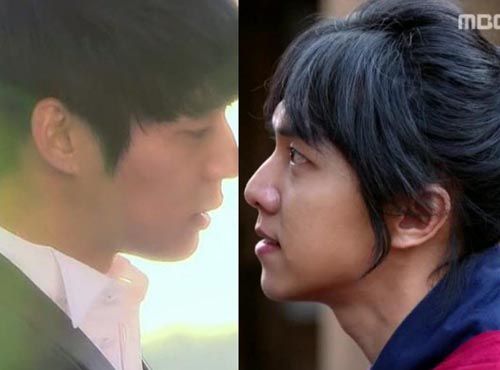 RELATED POSTS
Tags: conversation post, Odds and Ends