Ryu Seung-ryong headlines disaster movie Seoul Station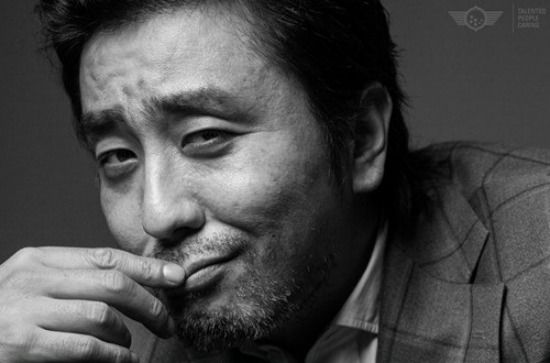 Casting on a new disaster movie has been announced all at once, so we have the news that Seoul Station will boast a star-packed cast in Ryu Seung-ryong (Miracle in Cell No. 7), Shim Eun-kyung (Miss Granny), Moon Sori (The Spy), and Lee Joon (IRIS 2).
Not bad, eh? But before you get too excited, it's an animated feature, as were director Yeon Sang-ho's previous films The Fake (2013), The Window (2012), and The King of Pigs (2011). I know, I should probably have led with that, but the the stories buried that tidbit way in the middle and I got all excited-disappointed too. Share in my pain.
The plot of Seoul Station unfolds as peculiar situation arises at the station involving a homeless person, and quickly spreads to surrounding areas until the whole of the city is engulfed in pandemonium. Shim Eun-kyung will play (voice-act) the role of the daughter, while Ryu Seung-ryong plays Dad, who frantically scours the station to find her. Lee Joon plays the role of the boyfriend who joins in the hunt to track down the missing girl.
Ryu explained taking the role because "I felt that there was something powerful about this film. I was impressed with its engrossing story that conveys a message, and the characters that are well-balanced." Well, if Ryu Seung-ryong says something is powerful and engrossing, I'm certainly not going to argue with him, the master of putting out powerful and engrossing performances that rip my heart out and/or creep me out and/or make me bust a gut laughing.
Seoul Station is aiming for a 2015 release, and I'll be keeping an eye out for it.
Via Mk.co.kr
RELATED POSTS
Tags: Lee Joon, Moon Sori, Ryu Seung-ryong, Shim Eun-kyung