Sly and Single Again: Episode 1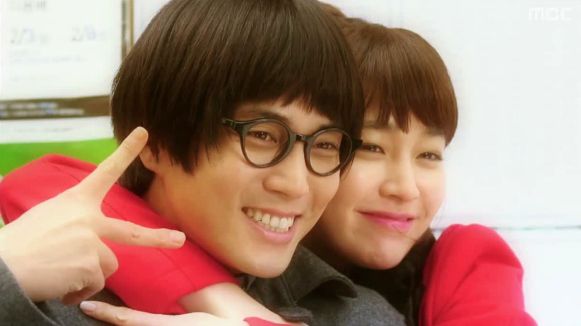 Sly and Single Again, or Cunning Single Lady, is the newest in the trendy category of divorcee rom-coms. We meet the two leads who are in their mid-30s and were once blissfully married. The union doesn't last long; the man continues to fail at his business ventures, and his wife becomes tired of working multiple jobs to keep them both afloat. The ultimate irony is that after she chooses to end their marriage, he goes on to become a hugely successful businessman.
It's a Wednesday-Thursday MBC drama, but the first two episodes aired back-to-back on Thursday night due to Miss Korea ending on Wednesday. Sly and Single Again faced some stiff competition as it aired the same night as the the You From Another Star finale, and therefore it premiered at 5.4% in viewer ratings.

EPISODE 1 RECAP
In voiceover, we hear Mom telling her daughter NA AE-RA (Lee Min-jung) that a woman has two opportunities in life: the first is to succeed on her own, and the second is to meet and marry a good man. Mom continues her lecture as the two sit preparing food for the family's restaurant. Mom tells her to be selective about who she dates and to curb her quick temper, at which Ae-ra flares up indignantly.
Mom points out CHA JUNG-WOO (Joo Sang-wook), a nerdy-looking restaurant patron, and says admiringly that he's supposed to be an excellent computer science student. Ae-ra later notices him dozing off in the restaurant and laughs to herself.
Dad and Oppa raucously enter the restaurant, clearly having had a few drinks. They ask Ae-ra to bring them soju, to which she snaps back that they can get it themselves. They continue singing loudly (Cho Yong-pil's '80s classic "Leopard of Mt. Kilimanjaro") and Mom rushes up to Dad, smacking him for being so drunk.
We see her brother lying on the floor of his room, watching an inappropriate video with his earbuds in. He's just reaching his hand under the covers when Ae-ra bursts in, grabs the laptop and smashes it to the ground. She looks down in satisfaction at her handiwork and is gone in a flash with the damaged property, leaving her oppa startled and sputtering behind her.
Ae-ra brings the computer to Jung-woo, who happens to be in the restaurant again, and Mom looks on approvingly as Ae-ra calls him Oppa, bats her eyelashes, and asks him to take a look at the laptop while shoving it into his hands. He's startled but pleased by the attention, and stammers to himself that he'll have to take it home to work on it.
She invites herself over, and browses around while he is engrossed in fixing the laptop. To thank him, Ae-ra gives him a stack of coupons for free meals at the restaurant. He declines, saying it was no problem. He gets the notebook to boot up and LOL, if it auto-launches the video her brother had been watching… and BAHAHA, sure enough, erotic noises start emanating from the speakers. Ae-ra lunges to shut the notebook, at a loss for words in embarrassment, but Jung-woo just laughs kindly.
Thus begins their dating relationship, and while Jung-woo clearly already had a crush, Ae-ra definitely pursued him, giving Jung-woo extras at the restaurant and winking and flirting up a storm.
We see her at his side when he passes his professional engineering exam, and time skips ahead to life shortly after their wedding (and thankfully, Jung-woo's horrible bowl cut is gone).
He builds a small model house for her and says that he'll work hard and make lots of money to build her a house like it. The two are clearly smitten with each other.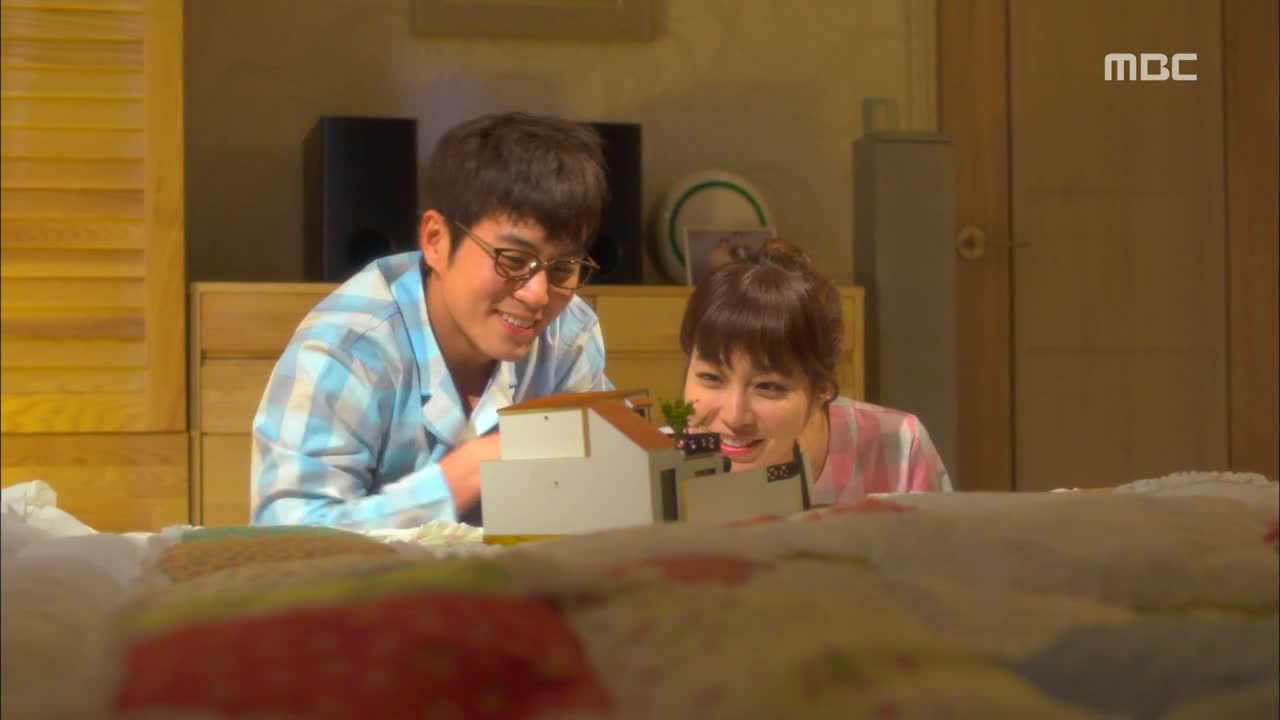 Ae-ra gets together with her girlfriends, and they are in awe over an apartment one of the girls received as a gift from her in-laws. That girl, OH BANG-SOON, humble-brags that she's just upset she has to pay more in taxes, as her in-laws are planning to give her and her husband another building too.
Ae-ra's best fried, KANG MIN-YOUNG, accidentally spills something all over Bang-soon's skirt, and she freaks out and angrily sniffs, "This skirt costs more than your husband's one month salary."
Ae-ra is about to give her a piece of her mind but Min-young silences her with a look, and does her best to smooth ruffled feathers between the friends.
Ae-ra takes a call from Jung-woo, and the other girls comment that Ae-ra married a good man too: he has an impressive education, passed the national exam, and is on his way to becoming a civil servant (a respected position in Korea – it's quite difficult to become one).
Ae-ra tells them to stop, pointedly saying she wouldn't want Bang-soon to feel bad because Bang-soon's hubby failed the exam seven times, when Jung-woo passed it on his first try. They trade barbs filled with faux concern, and thankfully (I'm suffering whiplash from all the back and forth), Ae-ra is off to meet Jung-woo for dinner.
They're celebrating the 100th day since their wedding, and in the romantic dinner setting, Jung-woo asks Ae-ra if she doesn't regret marrying him. She says her dreams came true; she always wanted to be a housewife, and he had told her to marry him so she wouldn't have to work anymore.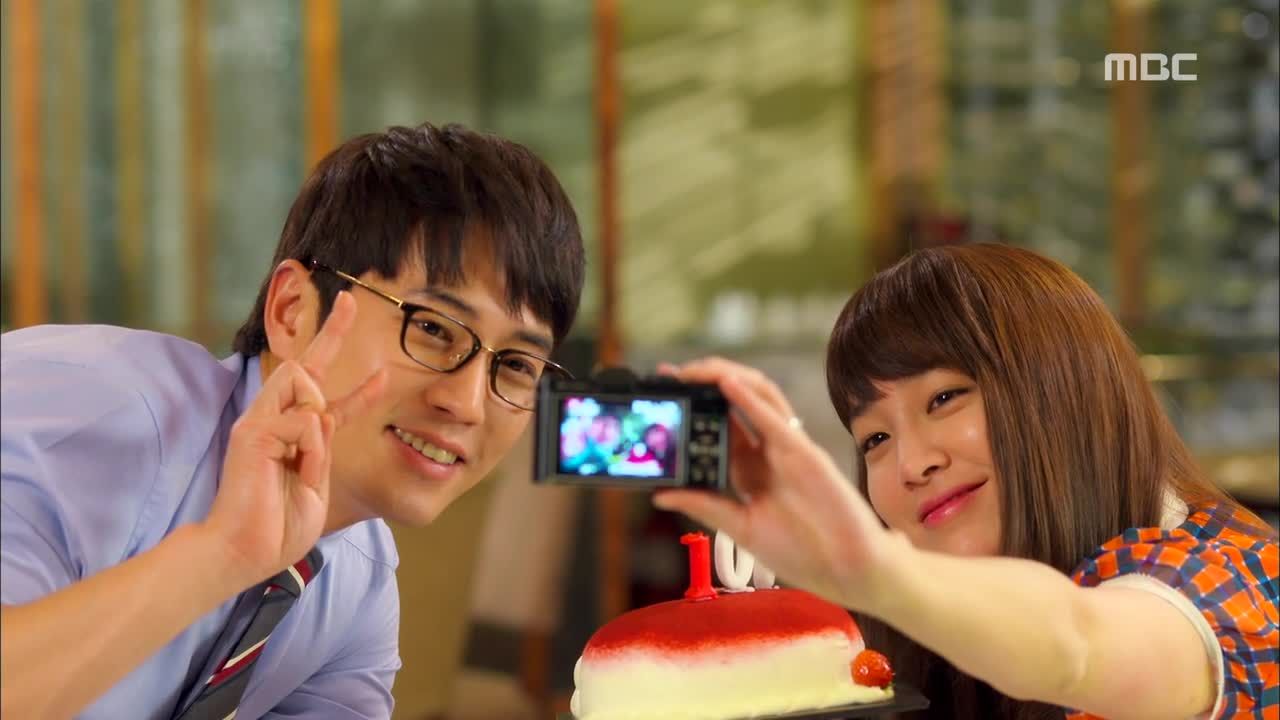 She goes on to say that he didn't make off too badly either; she talks herself up, saying she's pretty, cooks well, has tons of aegyo, and had lots of suitors. He's aware of all that and reminds her of his promise when he proposed, that he would never let her regret her choice. (Famous last words!)
He tells her that on that note, he's made a decision for their future together, and wants her to confirm that she'll go along with his decision. She emphatically agrees, saying they're a couple who will live out the rest of their lives together.
And he drops a bombshell: he handed in his resignation today. He goes on excitedly about launching a start-up, and already we can see Ae-ra waver in her resolution to stick with him through thick or thin.
Ae-ra picks up several odd jobs as a waitress, a hustling door-to-door insurance salesperson, and a street clothing vendor. The two are forced to downgrade to a shabby apartment, and Jung-woo comes home one day to find that the lock code for the front door doesn't work.
He calls Ae-ra, apologetic about waking her, and she bristles, "The code doesn't work because I changed it. Don't even think about coming home until you can get investors and pay off all of our debt!" He starts spending nights at his threadbare office, and we see Ae-ra selling clothes on the street in winter, chilled to the bone.
She falls sick, and friend Min-young comes to care for her, while Ae-ra sheds silent tears of desperation. Jung-woo comes home, and Min-young approaches him with an envelope of money. He refuses, but she insists, saying that she heard their gas got cut off.
Jung-woo sits contemplatively and remorsefully amongst their belongings, and craaaaaack, there crumbles the marriage, and their wedding photo frame shatters.
Fast-forward into the future three years after the divorce, when we see Ae-ra and Min-young attending Bang-soon's child's 1st birthday party. Ae-ra compliments Bang-soon on the success of her husband's businesses, and Bang-soon sniffs that she lost all interest in what was going on with Ae-ra after her divorce.
Ae-ra is rightfully at a loss for words, so Min-young jumps in, saying that Ae-ra's doing fine and living with her now. Bang-soon asks if she's dating, and Ae-ra declares she doesn't have time to date. Yet when Bang-soon hints that one of her husband's business partners is an eligible man, Ae-ra is all ears. She goes on about his desirable qualities, then mockingly reminds Ae-ra that she said she doesn't like entrepreneurs.
As they leave the party, Ae-ra grumbles about how Bang-soon likes to rub salt in wounds, but Min-young defends her, saying that Bang-soon is lending them the money for the security deposit on their apartment. Ae-ra is dismayed to hear it, but perks up when Min-young offers to drop her off at work.
At the high-end boutique Ae-ra works at, a casting director for a reality show asks the manager if she knows any pretty divorcees who could be a contestant for a single-again dating show.
Ae-ra walks by and a light bulb goes off. The manager calls Ae-ra over, and the director says she'd never considered Ae-ra because she thought she'd never been married, but as a divorcee, she'd be perfect for the dating show. Ae-ra turns the offer down, saying she probably wouldn't be very popular.
Later, Min-young tells Ae-ra she should've taken it, but Ae-ra clamors, "When would I have the time to date? I'm swimming in bills!" Min-young is onto her always playing pitiful because she thinks she'll be pushed to help out with the living expenses, because it gets worse whenever the bill comes.
Ae-ra smiles coyly and offers to go halfsies starting next month, because by then she'll be done recouping debts. Min-young sighs exasperatedly that the debt wasn't even hers to begin with.
Ae-ra goes to visit Bang-soon, who is her usual unpleasant self. She gives Ae-ra the money for the security deposit, and tsks-tsks that she should never have gotten divorced. Ae-ra tells her not to worry about the past, but Bang-soon wonders if Ae-ra hasn't heard the news.
She hands her a magazine with Jung-woo on the cover, who's now so successful he's practically a chaebol. Ae-ra reads the article in utter disbelief and nearly passes out from the shock.
Jung-woo is in the midst of accepting a major award for entrepreneurs. In his speech, he notes that his small venture company, started four years ago, is now the creator of Korea's No.1 social networking application, and he plans to revitalize the mobile world.
He exits the ceremony and is interviewed by reporters, who ask what the most difficult experience was during his challenging early venture days.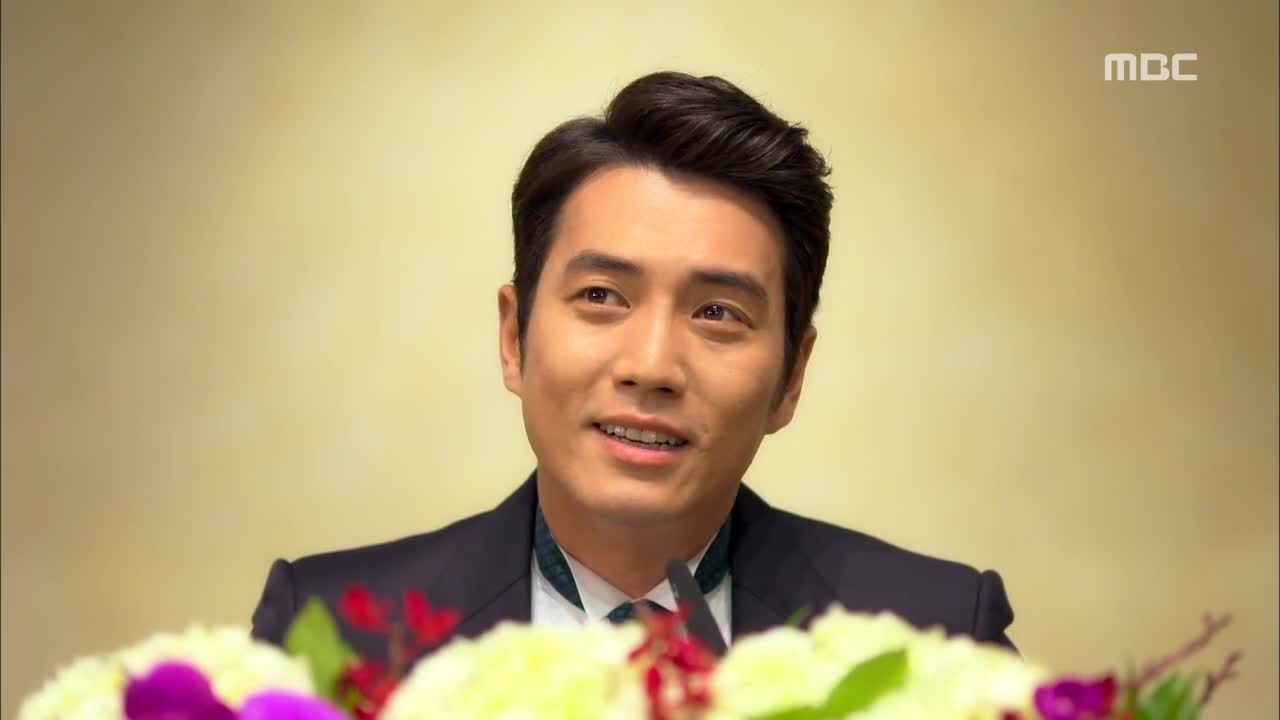 He flashes back to a time when Ae-ra chastises him for not receiving funding, and takes away the food she prepared for him, saying he doesn't deserve to eat. Jung-woo answers the question: "What was most difficult was the coldness and ridicule of the people I trusted."
The reporters ask whom he's most thankful to? He starts off saying, "I'm thankful to many, but if I had to pick one person…" He flashes back to following Ae-ra to the courthouse to file divorce papers. He begs her not to, asking her to give him another chance.
He pleads that the chances of funding are good for his new product, but she tells him bitterly she's lived like this for four years and cannot take it any longer.
He asks if they didn't agree to be a married couple, seeing each other through good times and bad, and she says, "No, you're wrong. My definition of marriage is you providing for me, not the other way around. Stop dragging me down with you."
We return to Jung-woo, who finishes answering the interview question with gritted teeth, "The person I'm most thankful to is the person who made me determined to succeed, no matter what it took."
Cut to Ae-ra, head on table at a fried chicken and beer joint, with Min-young murmuring "unbelievable" in disbelief. Ae-ra is livid: "He was doing so well. That's why not a trace of him could be found for the past four years, that disgusting jerk!"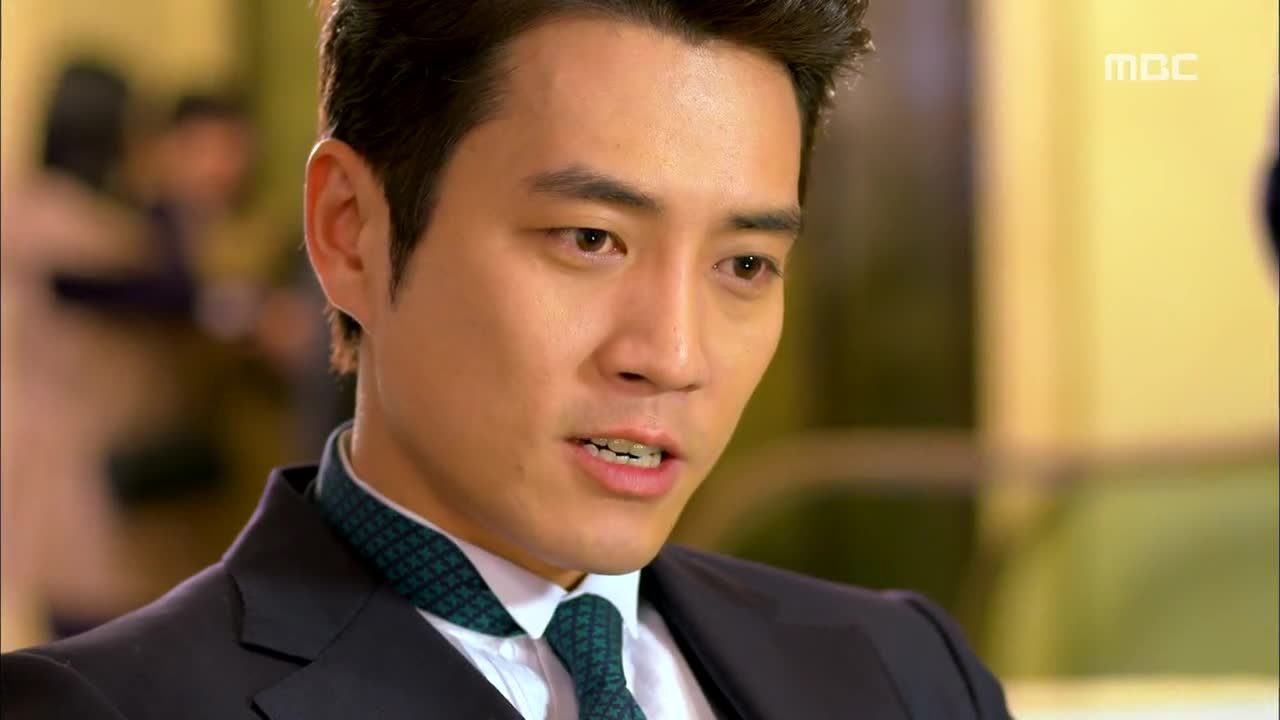 Min-young is rational: "You divorced, why would he have shown up?" She asks Ae-ra if she's feeling jealous, which Ae-ra adamantly denies.
"No, I'm not jealous, I'm indignant. You know how hard I worked. I spent all these hours doing odd jobs, just so he could keep researching. In fact, he can thank me for his free texting idea!"
Jung-woo's flagship product, DonTalk, is a WhatsApp-like text-over-data app. "It's because I sent 200 texts out to sell insurance and we were shocked when we got the bill!" In flashback, we find Ae-ra telling Jung-woo angrily that instead of working on other projects, he should develop a way to send text messages for free.
She tells Min-young, "If he's got any decency, he should name me as the copyright owner!" Min-young brings her back down to earth, calling her crazy and pointing out that she's never even received a cent of alimony.
Ae-ra says that's because he didn't have any money, and Min-young, ever the voice of reason, tells her she shouldn't have split with him when he was so poor, and should've waited until he got rich. Ae-ra guzzles her beer and puts her stein down decisively, determined not to take the revelation of Jung-woo's success lying down.
In the next scene, her store manager puts in a call to the casting director, saying Ae-ra has agreed to go on the divorcee dating show. Ha, so this is her revenge strategy?
We then get footage of a show-within-a-show, as the divorcee dating special airs (It's a parody of the actual dating reality show Jjak). The captions are hilarious; just as clever as they would be on the actual show. We get a brief panning view of a grassy field by the sea, where all of the contestants are sitting on blankets eating together. On the screen flashes the words: "It looks like a pretty picture, but the atmosphere is cutthroat!"
The camera zeroes in on the contestants: Ae-ra is sitting by herself (her caption dramatically declares that she's cold because she's all alone) while the others sit in small groups.
One woman tells the men that her father is desperately looking for a son-in-law to take over the business. At this, the man next to her randomly flexes his biceps. The conversations go on like this, and haha, this is like the divorcee version of The Hunger Games, where, instead of emerging the sole victor, the goal is to pick off the other contestants until you end up with the most desirable partner.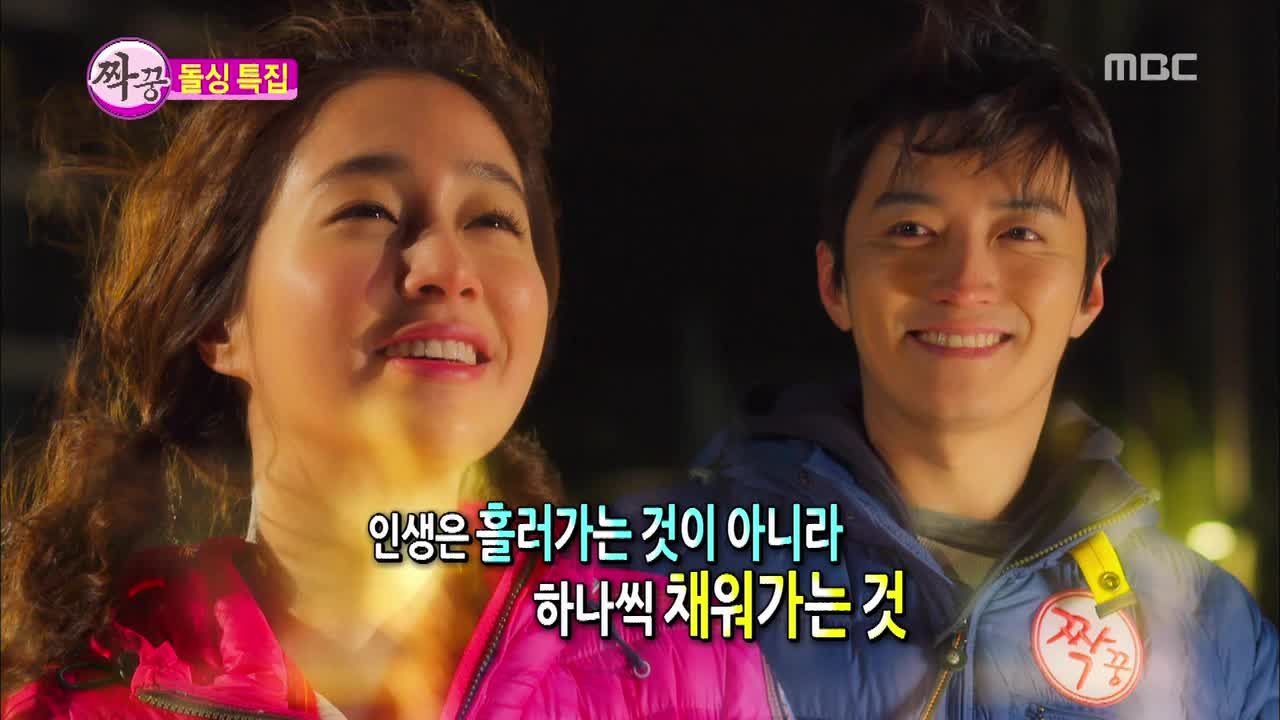 The female competitors race and the first to grab the flag at the end gets to choose a partner for a date. With the theme song from Chariots of Fire playing in the background, Ae-ra reaches the flag first and waves it around, victorious.
Later on in the show, the man who had been eyeing Ae-ra during her obstacle course run suddenly calls her out to talk. He turns out to be a dermatologist, and he gives Ae-ra some facial masks to put on her face. Ae-ra is flattered and chooses him as her date.
As they take a walk together, the show sets them up in a romantic light and fireworks suddenly appear in the sky. Ae-ra says she wishes her life would explode like the fireworks above. Dermatologist reassures her that her life will be like that, and that her prior mistake only happened so that she could meet a better man. She smiles up at him.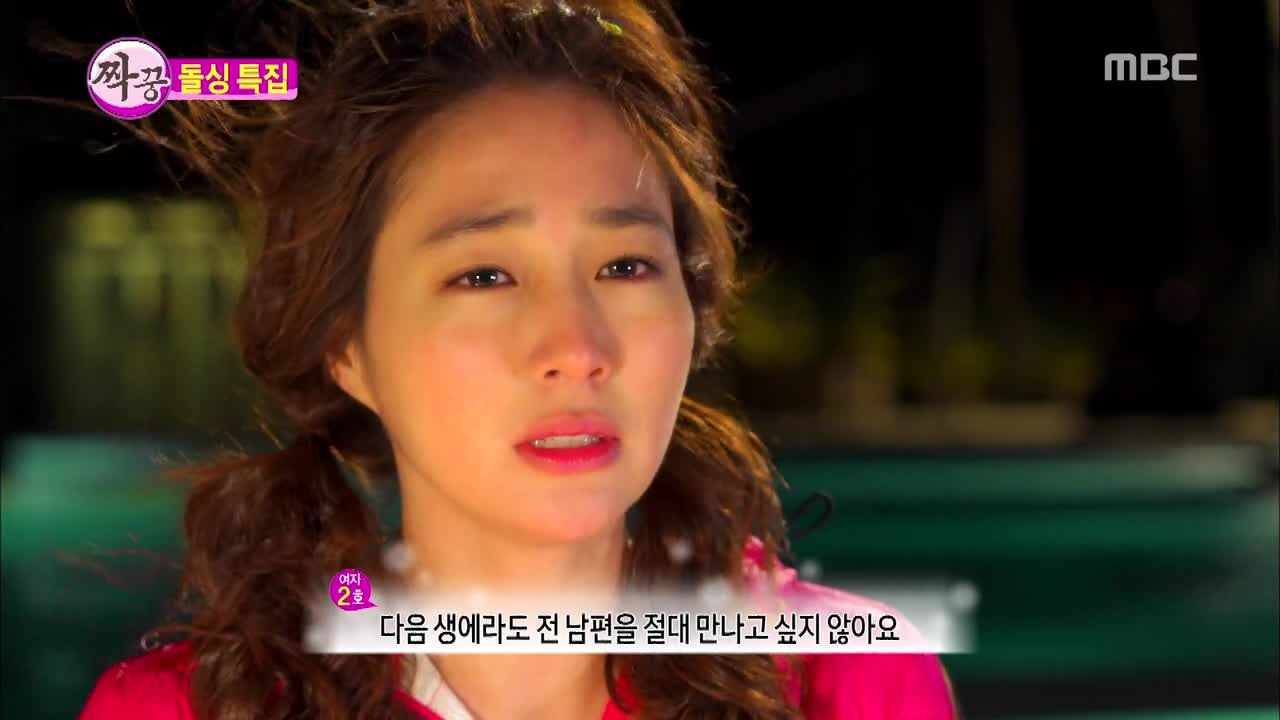 Cut to an interview, and Derm has only sweet things to say about Ae-ra, how he wants to make her smile, and how he'd like to protect her. Ae-ra's also interviewed: "I like the feeling of being taken care of; it's been a really long time since I've felt this way," and then she starts to get teary.
She explains her tears by saying she had a really tough time in her marriage, and wonders how she had the misfortune of marrying her ex. She says with conviction that she doesn't ever want to meet a man like him again, EVER (methinks the lady doth protest too much), and she just wants to be happy again.
Back at the boutique, Ae-ra's co-workers compliment her on her successful stint on the show and for landing Derm as a potential suitor. He's even ordered 100 of the store's latest wallets, and Ae-ra says airily that one of his sunbaes needed some VIP client gifts. Her manager teases that at this rate, she'll get married next month. Ae-ra dismisses the thought, but not without an inkling of hope.
Second lead KOOK YEO-JIN (Kim Gyu-ri) finally makes her appearance in a board meeting for Jung-woo's company, D&T Soft Ventures, during which they discuss increased competition for their app and rising server costs. She concludes that the company needs to start charging for their service.
Jung-woo disagrees, and says his first priority is to build a great service, and if the platform is set up correctly, sales will follow. He tells the board to get their priorities straight, and exits the meeting.
He heads to his office, and Yeo-jin storms in after him, telling him he doesn't understand that the investors are in an uproar. He asks if this is about her father, and tells her that he can pull his investment out then.
She says no, that she convinced her father to invest because she believed in him. However, she's starting to tire of his stubborn ways, and he tells her to pull out now, since there's more to get sick of and he doesn't want to disappoint someone who's trusted him.
She scoffs and says that she can't even argue with him because her words aren't connecting. He says he doesn't like to argue with women, and asks if she can't just trust him. She says that she's won at least one battle, in that he is acknowledging her as a woman.
We meet Yeo-jin's father, President Kook (why hello, Hwi-kyung's dad from You From Another Star), who is overseeing the firing of one of his old buddies. He lights up when Yeo-jin arrives home, but she's testy and heads off to her room. He wonders why all the women he likes don't like him back.
Ae-ra and Derm have plans to go out of town for the weekend to stay at a vacation house with his friends, a close sunbae and another dongsaeng. Ae-ra has brought a bottle of wine, and they make the drive together in Derm's convertible.
The conversation turns to her ideal type, and she says her it would be someone who owned a vacation house in their destination town. He says she's lucky, because she will meet her ideal man today, and she does a little internal squee.
They arrive at the vacation house and it is gorgeous, but then a younger attractive girl makes a beeline for Derm, who reciprocates with fondness. Ae-ra stares at the two (her WTF expression is priceless), who are looking curiously couple-y. Oh no. It seems like Derm has been a stand-in for Sunbae, who, well, looks like this:
Sunbae was the man who ordered 100 wallets from the store Ae-ra works at, and according to Derm, has several other vacation homes. Sunbae wonders if Derm will have the time to vacation at his other villas, since he's been really busy.
Derm concurs: ever since he appeared on Sunbae's show, business has been booming. He wonders if he should go on another time, and his girlfriend is clearly miffed, saying she only agreed to let him do it once.
Ae-ra looks on in disgust, downs her glass of wine, and excuses herself to the powder room. She's rightly incredulous and irritated that Derm lied to go on the show to promote his practice.
When Girlfriend lets her know they're leaving, Ae-ra says she'll grab her things, but Girlfriend says, "You can't go, we're leaving so that you two can spend some time together. Even though he looks like that, he's really generous with his women. He even bought his ex-girlfriend an apartment."
Ae-ra hurries out after the couple, and slaps Derm a good one. "Do I look that easy to you?" He's shocked, saying, "Isn't it nice if you have a sponsor, too? Isn't that why you followed me here? What, did you think I would marry you?" Girlfriend hands back the wine, saying neither of them drink that cheap stuff.
They drive off, and Ae-ra walks home in the rain, pitifully clutching the wine. She attempts to catch the bus, but even it abandons her. On her way home, the entrepreneurial awards ceremony is airing on a giant billboard.
Utterly dejected at seeing Jung-woo's successful, smiling face on the big screen, she turns and stops at a pojangmacha on her way home.
Whilst downing soju, she overhears a nearby table discussing D&T Soft Venture's CEO and his divorce. They gossip about how the ex-wife received alimony, and is now demanding equity because the company is doing well. She's incensed because, as we know, she got nothing out of the marriage.
She goes up to them and threatens, "Who's spreading those kinds of lies?" One of the men pushes her and she falls to the ground. The men try to leave, believing her to be drunk, and in a fit of anger she launches a pig's foot at the man, which hits him smack in the forehead and knocks him out cold.
Min-young arrives at the police office to retrieve Ae-ra, who is told by the officer that if they can't settle this, she could be charged with assault. She states that one of the men pushed her first, to which they argue that she came over and started causing a ruckus.
Ae-ra sputters that they were defaming her honor as a woman, and the men scoff when she insists that she is the CEO's ex-wife they were talking about, and tell her to prove it.
When the officer asks her directly if she is truly the ex-wife, Min-young emphatically confirms, pointing to the men and saying, "You're all dead," but Ae-ra, in a change of heart, says it isn't true. She is embarrassed by the situation, and appears not to want to bring her ex into all of this.
Jung-woo is hard at work in his home office when the phone rings. He answers, only to realize it isn't his current cell phone that's ringing, but his old one, which has been tucked away on a back shelf along with the model house he built for Ae-ra.
It's Min-young, calling his old number from the station. She tells him it's urgent and asks him to come, but he says Ae-ra is nothing to her.
Ae-ra is moved to a holding cell, while Min-young desperately tries to placate the men so they don't press charges. Ae-ra is fighting off a man placed in the same cell when (cue heroic music and slo-mo action) Jung-woo arrives at the police station to save the day.

COMMENTS
The first episode did a good job of introducing us to the two leads, and giving us the history of Ae-ra and Jung-woo's relationship. Thank you, show, for giving it all to us in the first episode, versus making us wait several episodes to see how the romantic bliss turned sour (ahem, Emergency Couple).
It had good pacing, but the show-within-a-show, while amusing, made the episode seem longer. The satirical take on Jjak made for a few laughs, and the writers made it work, yet the detour ultimately didn't seem to do much to develop Ae-ra's character.
Ae-ra is pretty and confident, but somewhat of a simpleton and self-centered. She just wants to be a housewife, and when marriage is not what she expected, she tries for four years, then throws in the towel. Lee Min-jung plays her well (she really excels at subtle and adorable facial expressions), but I'm not completely invested in the character yet. She's flawed and not completely likeable, and I can't help but think she didn't fight hard enough for her marriage.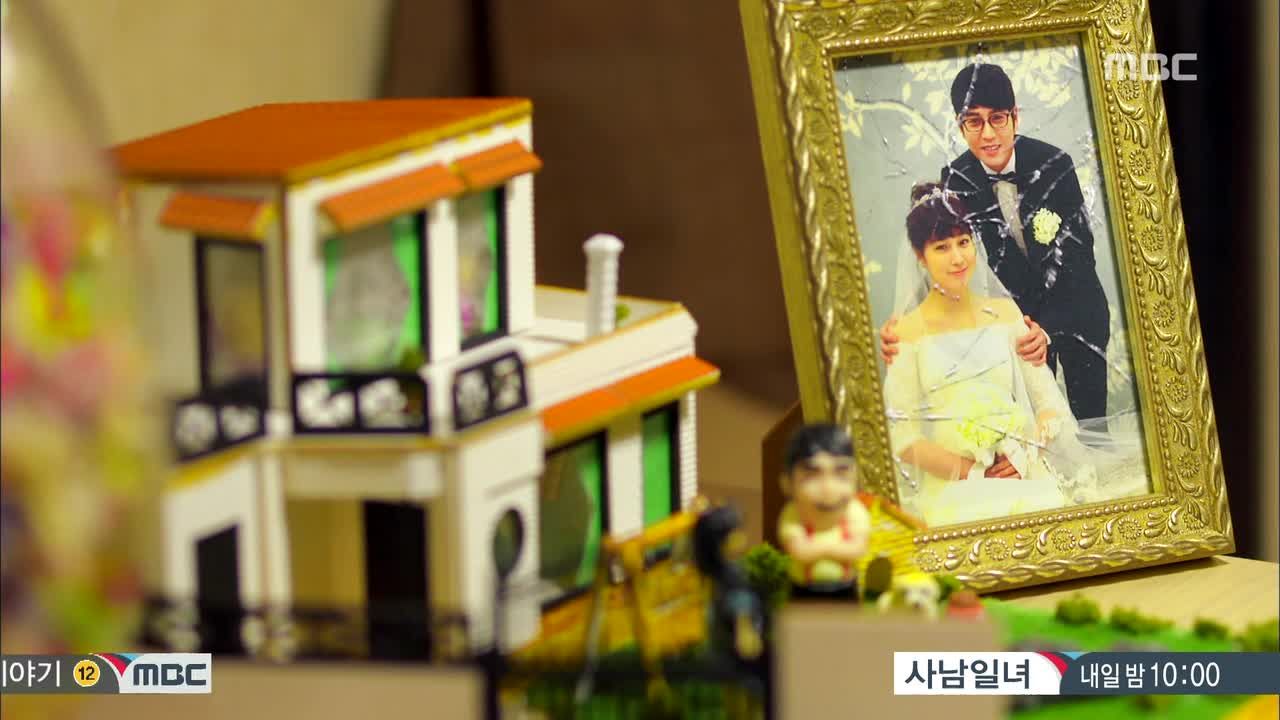 Granted, life didn't turn out as expected, and she was upfront with her requirements from the onset of the relationship – but, she signed up for "better or worse." Perhaps I'm being too harsh; four years of working yourself to the bone and shouldering financial responsibility when you weren't expecting it could cause irreparable cracks in any relationship. It's just that I felt no sympathy for her during her reality show interview, when she was in tears discussing how difficult life was during her marriage.
Also, stay classy, woman! Don't talk poorly about your ex on national television! While the numero uno in her life is herself, she does have some redeeming qualities: she does have standards and didn't think twice about leaving Sunbae's house, and she feels pangs of embarrassment over her actions at the police station. We'll see how her character develops over the next few episodes.
In the little we've seen of Jung-woo, he seems to be the improbable successful businessman; one who is still a bit naïve in that he cares more about customer service than revenue. We're shown that he's bitter about the way his marriage ended, but there seems to be something more…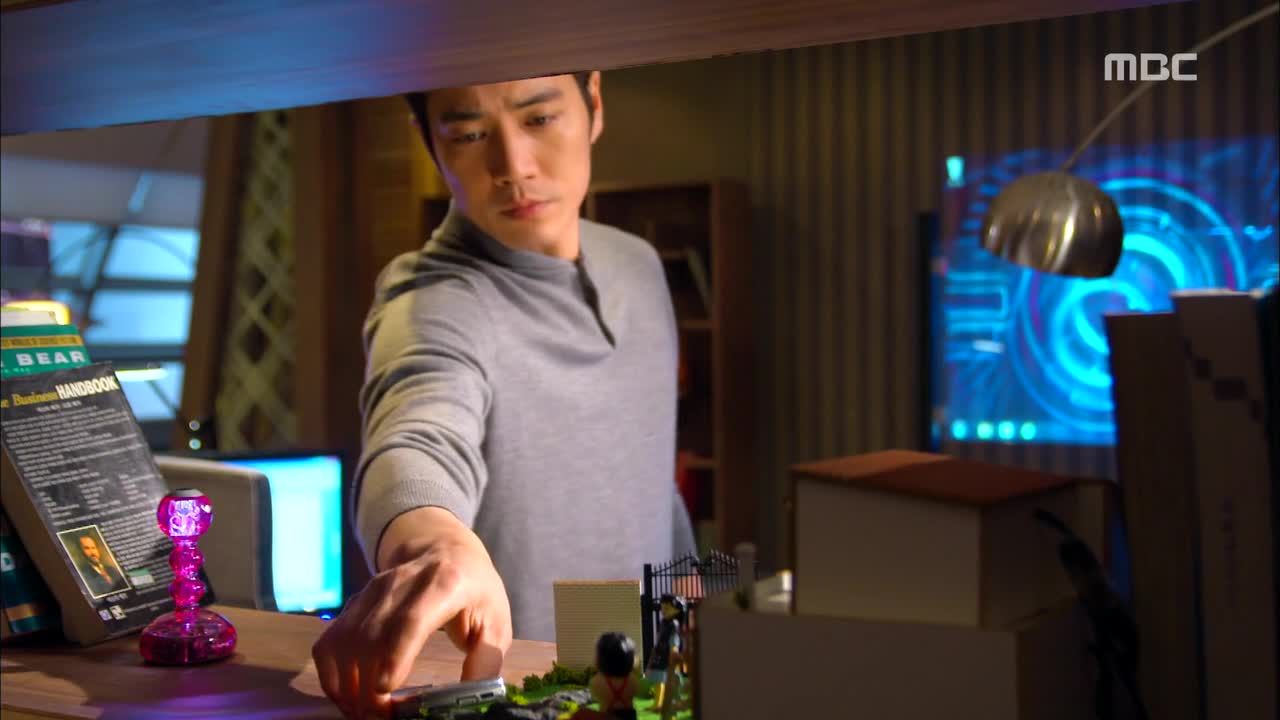 He kept the model house and his old cell phone: Is it because he has deeply hidden hopes of rekindling the relationship? Or is he so bitter that he's held on to them in case the opportunity for revenge presents itself? It's the same question I'm left with as we end the first episode. Does he arrive at the station because he still cares for her? Or will this be a chance for him to stick it to her? Does he revel in the prospect of leaving her indebted to him? Maybe it's a combination of all three.
Currently, the scales are tipped in Jung-woo's favor, which makes it difficult to root for our two leads to get back together – and maybe we're not meant to. We see too little of second female lead Yeo-jin to guess at her chances, but we know she's interested in Jung-woo as a man. It's too early to tell, but maybe she'd make a worthier partner.
Or perhaps we'll get to see a softer, more loyal side to Ae-ra, or we'll find that Jung-woo's resentment has hardened and changed him into a different person entirely. I'm looking forward to learning more about what's in the hearts of both our leads.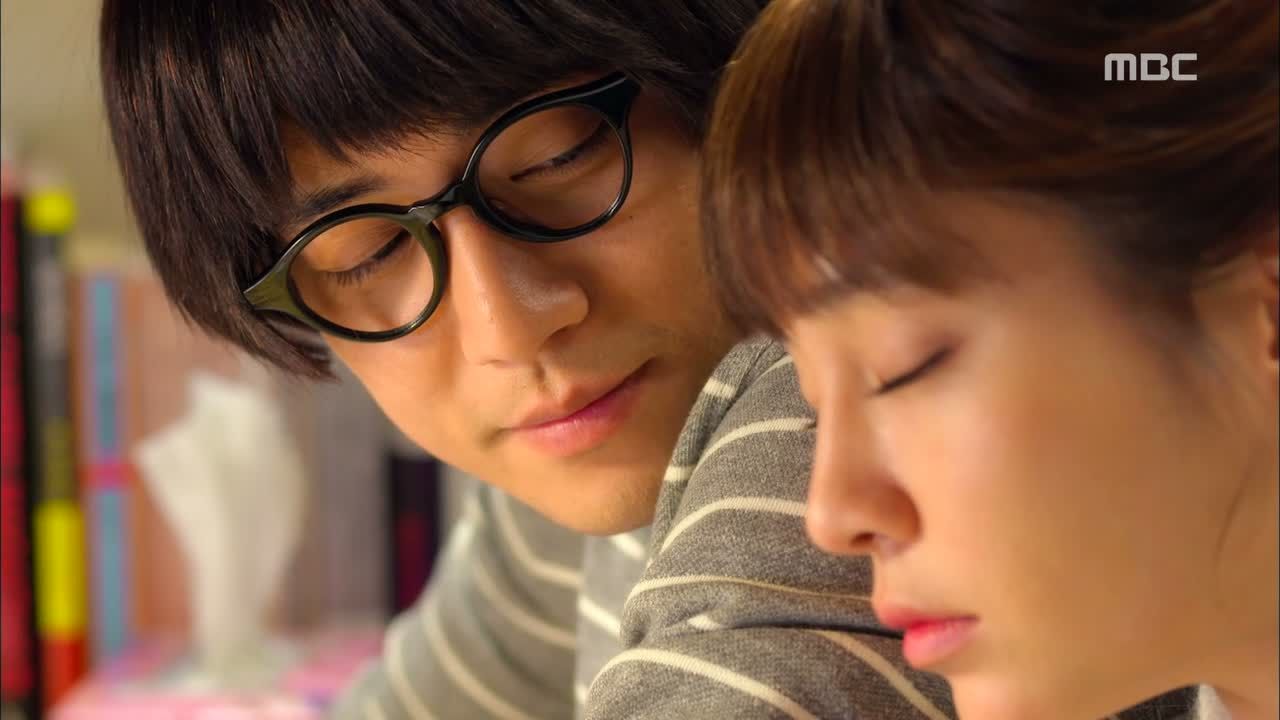 RELATED POSTS
Tags: featured, first episodes, Joo Sang-wook, Lee Min-jung, Seo Kang-joon, Sly and Single Again