Yoon Seung-ah to play Kim Sung-kyun's wife in Murder for Hire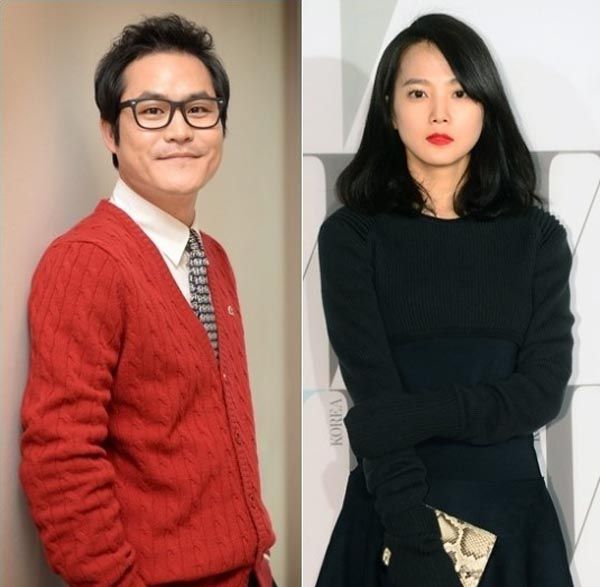 It's a match made in tvN series heaven: Yoon Seung-ah (I Need Romance 3) is in talks to take the part of Kim Sung-kyun's wife in the upcoming movie Murder for Hire. Kim Sung-kyun is skillfully parlaying his popularity as Samcheonpo in Answer Me 1994; this is the second leading film role he's committed to since the show's conclusion.
Yoon Seung-ah's team said the actress is still considering the project and will make a final decision this week. She is better known for her TV work (in addition to taking on Hee-jae in I Need Romance 3, she played Go Soo's younger sis in Empire of Gold and Seol in The Moon That Embraces the Sun) than her films (Goodbye My Smile and a couple of campy horror flicks), but perhaps this will be the job that boosts her film actress cred.
Not much is known about the plot, but Murder for Hire will star Kim Sung-kyun and Kim Sang-kyung (The Tower) as detectives chasing a murderer. The role won't be much of a stretch for Kim Sang-kyung, who also played an investigator in last year's profitable flick Montage. It appears that MiiN Pictures, the production company behind both Montage and Murder for Hire, is looking to repeat its success with the same recipe, just slightly different ingredients.
Murder for Hire begins filming in April, and newcomer (as far as I can tell?) Sohn Yong-ho will direct.
RELATED POSTS
Tags: Kim Sang-kyung, Kim Sung-kyun, Yoon Seung-ah