Book giveaway: To All the Boys I've Loved Before by Jenny Han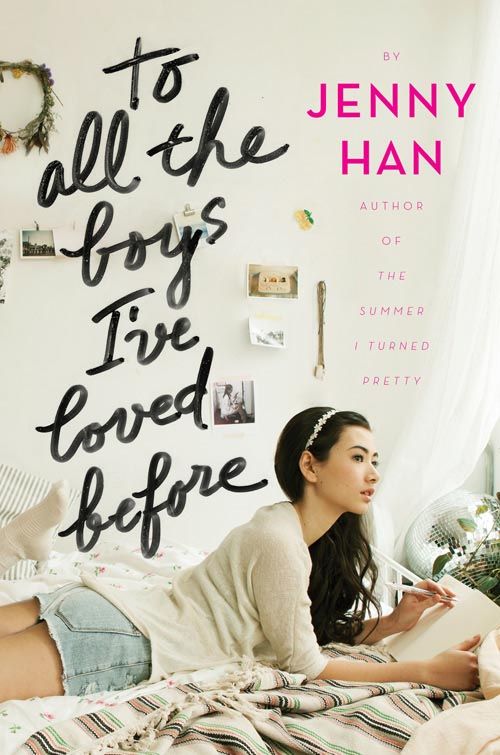 This is a little out of the ordinary for us here at Dramabeans, but we thought we'd offer it up to you guys anyway: We have three copies to give away of a young adult novel, To All The Boys I've Loved Before, written by Korean-American author (and drama fan) Jenny Han, which features a Korean-American heroine and is centered around a contract romance.
This is not a book about K-dramas, but it sounded kinda right up our alley so girlfriday and I gave it a read and both really enjoyed it. I found it sweet and clever (I love young adult novels, I love romance, and I love dramas—the book hit my sweet spots), and we're happy to have free copies to send your way for three interested Dramabeans readers.
To All the Boys I've Loved Before features a half-Korean high school student as the protagonist, Lara Jean; she's the middle sister of three, and together they call themselves the "Song girls" after their mother's surname. The plot gets going when Lara Jean's love letters—the ones she writes to boys she's been in love with, never intending for them to be sent—get mailed accidentally (horrors!), and what ensues is a really cute, funny story of contract dating, love triangles, bickering couples, sisterly bonding, and growing up.
Aside from the cute romance and touching family moments, I have to say I was really happy to read about a Korean heroine in a novel where her Koreanness is a clear presence without the novel being all about her being Korean, if that makes sense. And despite not having anything explicitly to do with Korean dramas, I'd be lying if I said I wasn't picturing a few dramaland actors in the roles, thinking this would make a cute TV series.

TO ENTER THE GIVEAWAY:
Leave a comment below, sharing your favorite K-drama that includes contract dating. (Author Jenny names My Name is Kim Sam Soon as hers. I might have to pick Dal Ja's Spring for mine, even though it only barely qualifies for contract dating.)
Be sure to leave a valid email address, since that's how we'll get in touch with winners.
Deadline: Thursday, April 17, at midnight PST. We'll announce winners shortly thereafter.

If you'd like to buy the book instead, it was just released by Simon & Schuster today so it's now available.
(This post is not sponsored and we weren't given anything to do it; we just liked the book and were offered the chance to give it away to our readers. And who could complain about free books?)