Eunjung's screen comeback in My Boss, The Beginning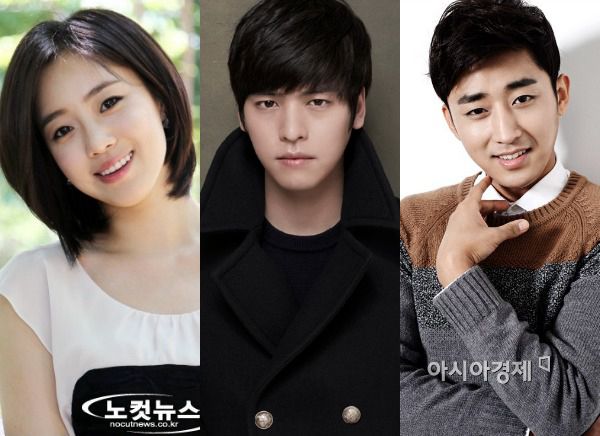 After riding out the bullying controversy from a couple of years ago, T-ara's Eunjung (Queen Insoo, Dream High) has taken the leading female role in the upcoming My Boss, The Beginning. The movie is the fourth in the series of films (My Boss, My Hero; My Boss, My Teacher; The Mafia, The Salesman) following a gangster who is forced to undergo various life experiences (high school student, high school teacher, corporate drone) — all stints that will supposedly groom him into a more educated and well-rounded mob boss.
This marks Eunjung's comeback to the silver screen after a three-year hiatus; her last leading movie role was in 2011's horror flick White. Jung Jun-ho (Neighbor's Wife, Queen of Reversals) will not be reprising his role in the first two movies as Gye Doo-shik, the undercover gangster lead. Makes sense, as the title hints that this flick will chronicle how Gye Doo-shik got his start in the underworld, and it's been 13 years since the first movie premiered.
The lead in this fourth movie of the saga has been offered to Lee Jang-woo (Pretty Man, I Do, I Do), while Sohn Ho-joon (Full Sun, Answer Me 1994) is being courted to play the sidekick. Both men are still considering, and while we haven't been given any information on the plot or Eunjung's character, it's safe to assume this fourth installment will also be a breezy gangster comedy.
My Boss, The Beginning starts shooting this summer.
Via Asia Economy, TV Report
RELATED POSTS
Tags: Ham Eun-jung, Lee Jang-woo, Sohn Ho-joon