High School King of Savvy rounds out cast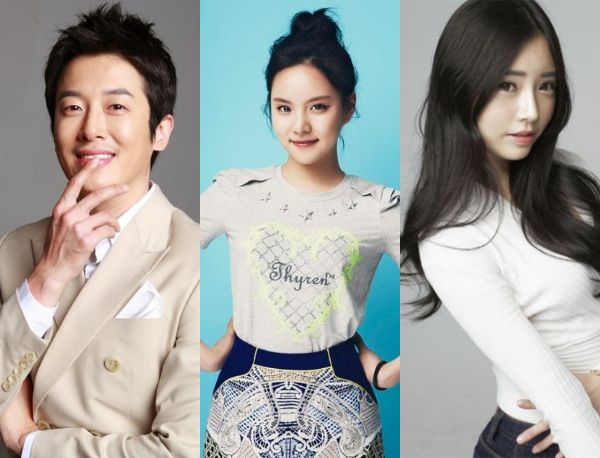 Philip Choi, Lee Yeol-eum, Chun Yi-seul
We've got the last push to finalize casting for the upcoming mistaken-identity rom-com High School King of Savvy, tvN's next Monday-Tuesday drama starring Seo In-gook as a high school jock who pretends to be his lookalike older brother at work. Apparently they look so alike that Seo In-gook is just going to play both roles. I'm already confused, but I guess two brothers who look nearly identical is far better an explanation than random doppelganger, as so many dramas are wont to do.
Seo In-gook's character is a high school hockey star and the immature younger bro to his hyung who's an executive at a large IT company. For some reason the little brother ends up masquerading as his hyung in the office, and comedy ensues. That's where he'll meet the heroine Lee Hana (Triple), a temp, and second lead Lee Soo-hyuk (Shark), a young director of business and marketing who's popular with the ladies.
Rounding out the cast of supporting players are Philip Choi (Mandate of Heaven, A Star's Lover, Soulmate), who will play a planning and development manager at the company, and Chun Yi-seul (Like a Fairytale) as a shopaholic employee. The two of them will prove to be big obstacles for the hero's ongoing ruse as their boss. I love the idea of the high school kid bossing all of these adults around.
Lee Yeol-eum (Junior High School Student Miss A) plays Lee Hana's little sister, the girl who also happens to have a crush on Seo In-gook in his high school incarnation. Well that's not complicated. She's got a one-sided crush on the star athlete, and she'll unwittingly be her sister's rival for his affections. I like how the premise is shaping up, and I already can't wait to see Seo In-gook as the golden boy at school and the fish out of water at work.
High School King of Savvy follows Witch's Romance in June.
Via Chosun
RELATED POSTS