Hot and cold geniuses in Doctor Stranger
Just in case you were wondering what geeeeeeenius Lee Jong-seok looks like, here are some stills from his new drama Doctor Stranger. Hm, I dunno, he looks a lot like regular Lee Jong-seok to me–that is to say, beautiful and slightly puppyish–but the lab coat helps. Should we get him some glasses too, or is that trying too hard?
The new SBS medical spy melodrama (whatever the heck that is) from the PD of City Hunter and Master's Sun and the writer of Conspiracy in the Court stars Lee Jong-seok as a genius doctor at the center of mysterious political affairs between North and South Korea. He's born in the South but sent to the North as a child and raised there, where he meets his first love, played by Jin Se-yeon (Age of Feeling). She actually plays two characters who look identical, which is yet another mystery in the drama.
The hero ends up back in the South, now a foreigner in his own country, and works as a doctor with the sole goal of reuniting with his first love. Enter First Love Doppelganger (or evil clone cyborg–you never know!) and complications ensue.
Park Hae-jin (You From Another Star) plays the rival genius at the hospital, described as cold versus Lee Jong-seok's warm-hearted hero. I'll just… wait for the show to give me something a little meatier than the great war between hot and cold. 'Cause there will be more layers, right? RIGHT?
Doctor Stranger follows God's Gift and premieres April 28.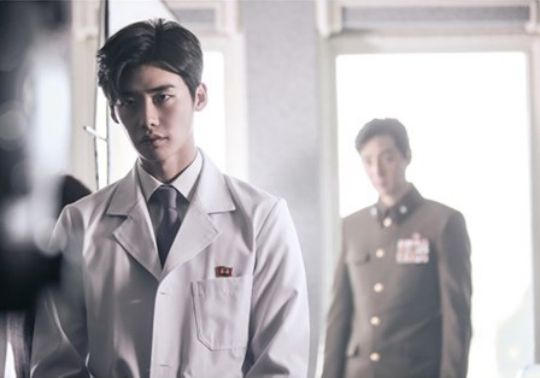 RELATED POSTS
Tags: Jin Se-yeon, Lee Jong-seok, Park Hae-jin