Jang Nara and Jang Hyuk reunite for summer rom-com
It's hard to believe it's been twelve years since Jang Hyuk and Jang Nara shared the small screen in 2002's Successful Story of a Bright Girl, but it seems just long enough for everyone to welcome their onscreen reunion with fond nostalgic feelings and anticipation. They'll be returning to dramaland this summer to headline a romantic comedy–a remake of the hit Taiwanese drama Fated to Love You, which aired to record ratings in Taiwan in 2008.
The romantic comedy remake will star Jang Hyuk as a chaebol heir, the ninth generation only son of a strict family that rules his personal life with an iron fist. He's unrealistically perfect, and your classic prickly-on-the-outside, soft-on-the-inside kind of hero. Jang Nara's heroine is described as a weak girl whose only good trait is that she's kind. (Seriously, Show, seriously?) She's compared to a post-it's disposability–important to no one, without charm, without a boyfriend, and without money.
The character types seem a little dated on paper (for obvious reasons, since it's based on an older drama), so I'm hoping we'll get some updates that keep it from feeling like a story set six years ago. If it follows the original drama's trajectory, they'll have a one-night stand that leads to a pregnancy, and an arranged marriage forced by the family. Naturally, it's all backwards: baby leads to marriage, and marriage leads to love.
Jang Hyuk basically hasn't been in a rom-com since Bright Girl, having spent the last twelve years being a badass (Chuno, Tree With Deep Roots, IRIS 2, the list goes on). It's always a riot when the guys who seem too cool for school break from their usual image and go for the comedy (see: Joo Sang-wook, So Ji-sub), so I'm looking forward to the change-up.
The drama is set to air on MBC's summer slate, in the Wednesday-Thursday slot following Kim Myung-min's A New Leaf. It'll be helmed by the PD of Feast of the Gods and Queen of the Classroom, and two writers, one of whom worked on Soulmate and the other on I Trusted a Man. That puts the premiere in early July.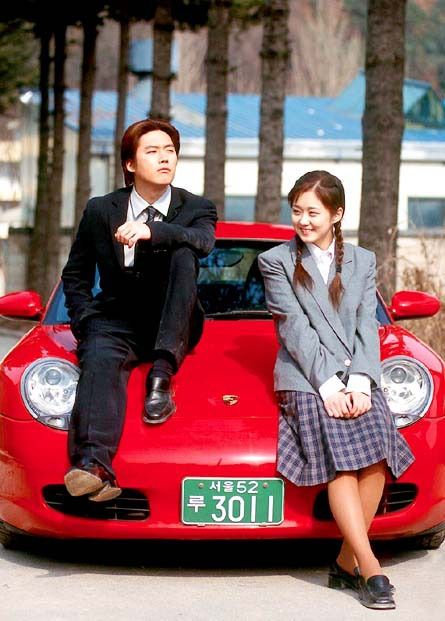 Via Osen
RELATED POSTS
Tags: Fated To Love You, Jang Hyuk, Jang Nara, remakes