Jin Yi-han joins the cast of MBC's A New Leaf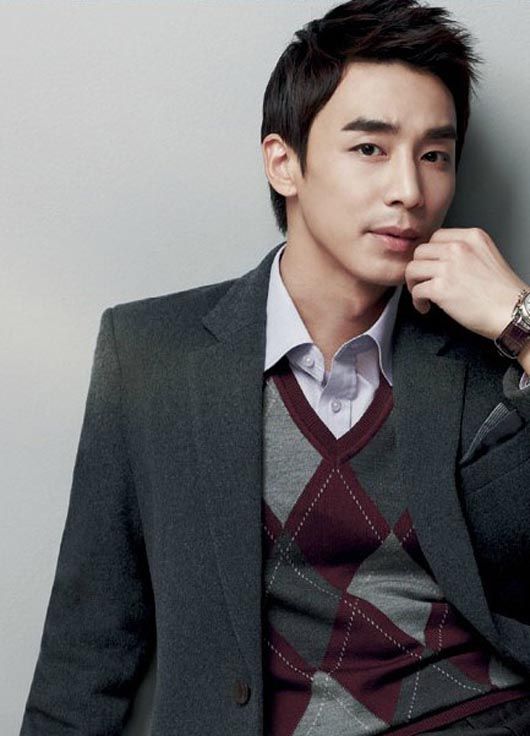 A New Leaf is collecting a pretty solid lineup of acting talent, what with Kim Myung-min (King of Dramas) headlining as a tough lawyer who undergoes a personality shift after an accident gives him amnesia, and Kim Sang-joong (The Chaser) as his lawyer mentor. Jin Yi-han (Empress Ki, Dr. Jin) is the newest addition to the cast, and he'll be challenging our hero as a former judge who's set to become the law firm's next ace lawyer.
Kim Myung-min had better watch his back, with the younger upstart nipping at his heels and ready to take over his place as the favored legal hotshot at the firm. Especially in a world as cutthroat as his; in the teaser below, he starts out narrating, "Being declared not guilty doesn't mean you're innocent—it just means your guilt couldn't be proven."
I expect Jin Yi-han to be the last casting, since the drama is just over a week from its premiere. As we already know, Park Min-young has taken the leading lady role who serves as the antithesis of the hero; she comes from a third-rate law school and possesses a more idealistic outlook than the sharks in the Kim Myung-min's world. At least they'll be opposites until the amnesia, which changes a lot of things for everyone.
Chae Jung-ahn (Prime Minister and I) is playing Kim Myung-min's fiancée, though it's not a love match; she comes from a chaebol family and was paired with him through an arranged marriage. So when her fiancé wakes up with amnesia and believes that their relationship is built on love, she is surprised… but maybe not in a bad way.
Oh Jung-se (Miss Korea, Mi-rae's Choice) plays Kim Myung-min's law firm colleague, who has been friends with him since their childhood years. When his friend acts nicer after his memory loss, he's the one who tells him, "The nice act doesn't suit you." Still, it's good to know our hero won't find himself totally abandoned by those in his old life, since Oh Jung-se sticks by and helps him through the aftermath of his accident.
Ahn Sun-young (Dream High, OBGYN) plays Park Min-young's aunt and will probably add her trademark snappy humor into the part, while Kim Yoon-seo will be playing another actress, after playing one in You're the Best, Lee Soon-shin (she was IU's bitchy rival there), although this time she'll be a rookie instead of a top star. Meanwhile, Kim Seo-hyung (Empress Ki, History of the Salaryman) won't be a full cast member but she'll have her chance to challenge Kim Myung-min, making a guest appearance as a prosecutor.
A New Leaf will be MBC's next Wedneay-Thursday drama following Sly and Single Again.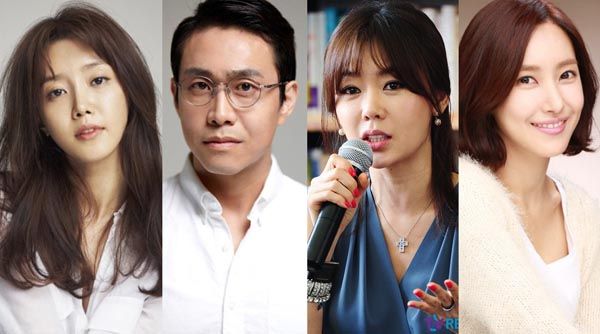 Chae Jung-ahn, Oh Jung-se, Ahn Sun-young, Kim Yoon-seo
Via Star News, Sports Khan, Sports DongA
RELATED POSTS
Tags: A New Leaf, Chae Jung-ahn, Jin Yi-han, Kim Myung-min, Oh Jung-se, Park Min-young