Kang Haneul, Jin Gu join cast of C'est Si Bon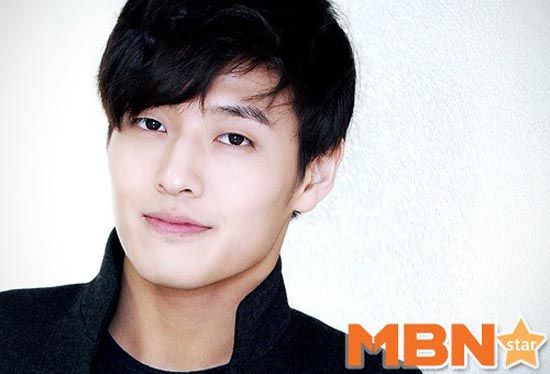 The details are falling into place for C'est Si Bon, the highly anticipated retro film based on the rise of Korean folk music in the '70s, which will mix fiction and reality and hone in specifically on the iconic folk group Twin Folio. C'est Si Bon is the name of the legendary live music café in Mugyo-dong that launched the careers of many famous Korean singers, and the location will serve as a backdrop to the film, infusing the flavor of the era and showcasing our characters' acoustic talents.
The movie is being produced in response to renewed interest in Korean folk music, which began when some of the members of the original C'est Si Bon circle, including Jo Young-nam, Song Chang-shik, and Yoon Hyung-joo, appeared on a few episodes of talk show Come to Play as special guests in 2010 and 2011. The appearances re-energized folk music culture, and the film is expected to also cover the rebirth of the musical genre.
Given that the movie will span four decades, a range of excellent actors of all ages have been cast. Some of the members had signed on awhile back: Jung Woo (Answer Me 1994) and Kim Yoon-seok (Hwayi) will play the twentysomething and fortysomething versions of a fictional third member of Twin Folio (a duo in real life, with Song Chang-shik and Yoon Hyung-joo). Han Hyo-joo (Cold Eyes, Gwanghae) and Kim Hee-ae (Secret Love Affair) play the younger and older versions of Twin Folio's muse, the subject of an ardent love (by one, two, three?) of Twin Folio's members, and we'll learn the untold story behind Twin Folio's inception.
In the last week, it's been confirmed that Kang Haneul (Heirs) is now attached to the film, in an as-yet undetermined role. He's been busy; he just wrapped the movie Girl's Grave and headed directly to production on Age of Innocence. In addition, we'll see him in the upcoming SBS weekender Angel Eyes.
Also confirmed in the past few days, Jin Gu (Ad Genius Lee Tae-baek) will play a young version of one of the central characters, famed folk singer Lee Jang-hee, who acts as unofficial leader of the C'est Si Bon pack and as a narrator for the movie. Joo-won was reported to be considering back in January, and with all of these actors on board, the project's all-star cast, nostalgia-inducing premise, and fun twangy soundtrack may draw large audiences at the box office.
C'est Si Bon will be helmed by Kim Hyun-seok (Dating Agency Cyrano) and will hit theaters this winter.
RELATED POSTS
Tags: Jin Gu, Kang Haneul