Quirky Park Hae-il, Shin Mina rom-com hits theaters next month
The first posters and trailer are out for the movie Gyeongju, an offbeat romantic comedy depicting Park Hae-il (Aging Family) and Shin Mina (Arang and the Magistrate) as two individuals who start to fall for each other. Park Hae-il travels to the city of Gyeongju, in search of something he had seen at a teahouse on a trip seven years prior. When he arrives at the tea shop, he begins picking at the wallpaper, telling Shin Mina, the current owner, "I think there used to be an obscene drawing here."
She blinks at him, a bit dumbfounded, but somehow he lands an invitation to drinks later that night with her friends, and after a couple of hours getting to know each other, Shin Mina tells Park Hae-il candidly, "When I met you earlier today, I was convinced you were a pervert." He neither denies nor is fazed by her comment, and something about his eccentric behavior draws her in, as he shyly asks to see her hand, and she, in her equally peculiar way, asks permission to touch his ear.
The movie is a slower-paced one, covering one night and two days, but the ability of the leads to inhabit these types of slightly wacky personas, as well as their onscreen chemistry, definitely piques my interest.
Gyeongju, directed by Jang Ryul (Dooman River) will be widely released in theaters this May.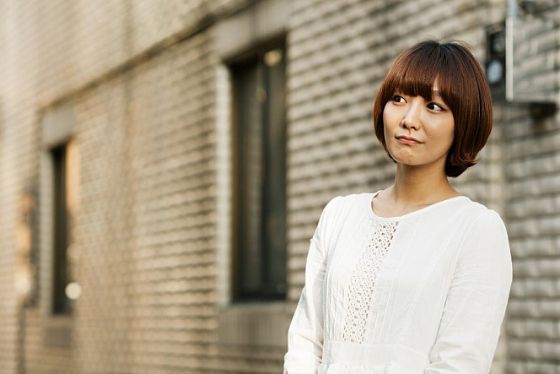 Via TV Report
RELATED POSTS
Tags: Park Hae-il, Shin Mina