Song Kang-ho as Joseon king in Lee Jun-ik's next film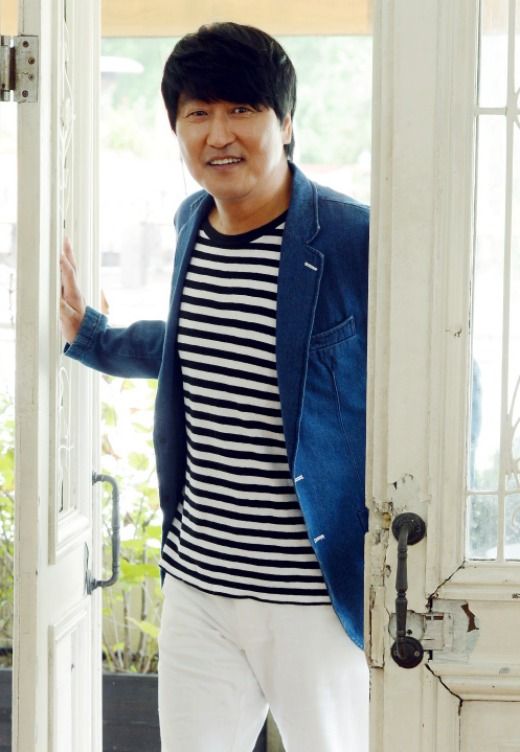 This is a match-up that looks exciting: director Lee Jun-ik (The King and the Clown) is coming back to sageuk for his next film this coming year, and Song Kang-ho (The Attorney) has signed on to star. They've each had a stellar 2013 at the box office, with the sensitive family melodrama Wish (also called Hope) for director Lee, and back-to-back hits The Face Reader, Snowpiercer, and The Attorney for Song Kang-ho.
The new movie, called Sado, will be about Crown Prince Sado, son of King Yeongjo of Joseon. He was in line for the throne but deemed unfit to rule and ordered by his father to be sealed in a rice chest where he died of suffocation at age 27. There are countless theories about the conspiracy and mystery surrounding his tragic death, and whether his alleged mental insanity and violence (accused of killing and raping) were a part of a frame job from opposing political forces.
The movie will focus on King Yeongjo and the events that led him to order the death of his own son. Song Kang-ho will play King Yeongjo, and Sado has yet to be cast. Can he call Kang Dong-won for a reunion? They were so great together. Oh, with Jo Jung-seok too. I guess Song Kang-ho is just great with anybody, so I could do this all day. Meanwhile, Hyun Bin is playing Sado's son King Jeongjo in The King's Wrath, so I guess we'll work our way up the family tree on the big screen this year.
Sado starts shooting in June.
Via Star News
RELATED POSTS
Tags: Song Kang-ho