Supporting roles filled for Joseon Gunman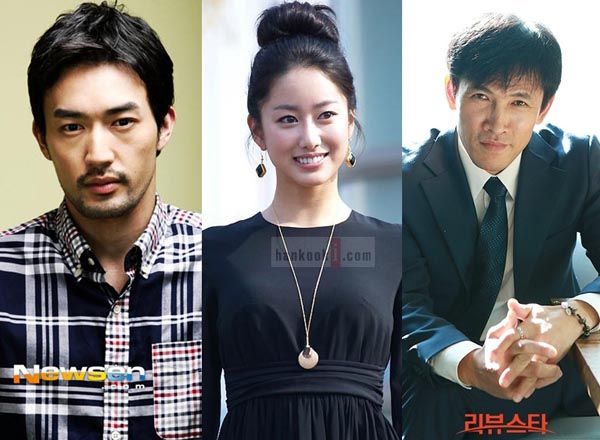 With our main cast in place for sageuk revenge-action drama Joseon Gunman—which would be Lee Jun-ki, Nam Sang-mi, and Han Joo-wan—now the show has announced the casting of several supporting roles. Let's take a look-see at who's joining the party:
Otani Ryohei (Gu Family Book, The Chaser) has signed on to play a Japanese warrior who will come to be a helpful figure in Lee Jun-ki's transformation into hero of the people. He's a rather mysterious character who is purported to be important to the plot's development and will figure in the second half of the show's run (…although it sounds like the producers are willing to play this one by ear, because one rep said that there's a possibility that his personality could change along the way).
Jeon Hye-bin (God of the Workplace) will play a merchant's daughter with "a charisma as strong as her beauty is cold." Sounds like a meaty role for her, as the character tries to dominate with money but faces tragic developments when she meets a love that money can't buy.
Then we have Yoo Oh-sung (Friend 2, Faith), who will be stepping into the antagonist's role (which, frankly, he does so well). He'll be a constant source of danger and tension for Lee Jun-ki, which is great since Yoo Oh-sung is a pretty effective villain (when he's not being absurdly over-the-top, that is, as he was in Faith—although in that case I hardly minded, because he was hilarious to watch).
And just to refresh all our memories: Lee Jun-ki is the son of Joseon's last greatest swordsman, who takes up the gun to avenge his father and sister and becomes a hero of the commoners. Nam Sang-mi is the gently reared young lady who taps into her tougher side as she's swept up by the whims of Fate, finding an inner mettle. And Han Joo-wan is a young man harboring dreams of revolution, who leads a lonely life due to his status as an illegitimate son.
Joseon Gunman is set to premiere on KBS on June 28, following Golden Cross.
RELATED POSTS
Tags: Jeon Hye-bin, Joseon Gunman, Otani Ryohei, Yoo Oh-sung