Teasers and stills for Flower Grandpa Investigation Unit
Okay, to be honest, I still don't understand the premise of this drama, but it just looks so durned cute. Grandpas, flower boys, and body swaps — what's not to like? Here's a peek at the teasers and cast stills for tvN's new body swap comedy Flower Grandpa Investigation Unit, starring the original flower halbae Lee Soon-jae (Grandpas Over Flowers) and Super Junior's Heechul as a pair of cops who get stuck in each other's bodies.
Byun Hee-bong (Oohlala Spouses, My Girlfriend Is a Gumiho) and Jang Gwang (Goddess of Fire Jung-yi) co-star as the other two grandpas in this trio who get body-jacked by a set of twentysomething elite detectives. I don't know how they're going to get by working each other's jobs, but apparently we're in for body swap hijinks at the precinct.
The grandpas will each have their own flower boy counterpart playing their younger selves, led by Choi Jin-hyuk (Emergency Couple) as "The Brain" Lee Soon-jae, Park Min-woo (Can We Love) as "The Looks" Byun Hee-bong, and Park Doo-shik (Emergency Couple) as "The Brawn" Jang Gwang.
The first teaser introduces each of them proudly saying that they've still got the brains, looks, or brawn, and then Heechul smirks: "I've got 'em all." And then the second has Lee Soon-jae interrogating a suspect for his crime of having too much porn, but then when he hears that he has a total of 100 TB stored, he's the first one out the door to go retrieve it. Haha. It's a nod to his High Kick character who embarrassed his whole family with his repeated attempts to watch porn on the family computer, and was nicknamed Porno Soon-jae for it. I guess you never really live a name like that down.
The 12-episode comedy has actually moved to the Friday night timeslot that currently belongs to Grandpas Over Flowers. It seems like a better home for the show, especially given the obvious tie-in to the variety show that spurred the drama into existence in the first place. I hope there's a decent story behind the attention-grabbing premise, because it could be all kinds of heartwarming if done right.
Flower Grandpa Investigation Unit premieres May 2.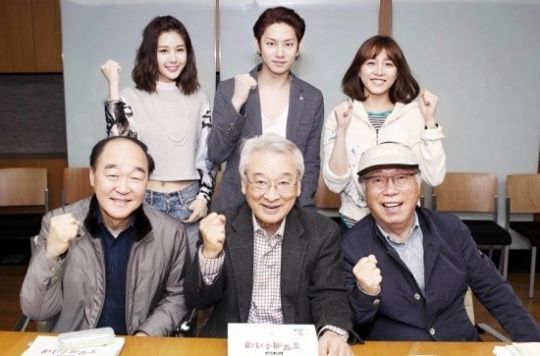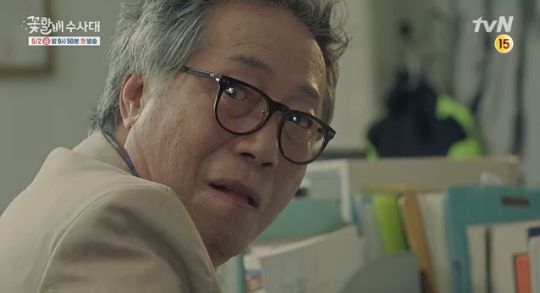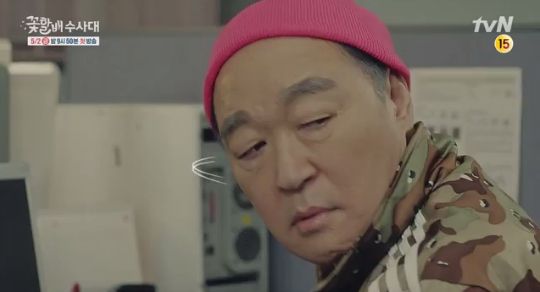 Via Osen
RELATED POSTS
Tags: Flower Grandpa Investigation Unit, Kim Heechul, Lee Soon-jae