The con gets going for KBS's Big Man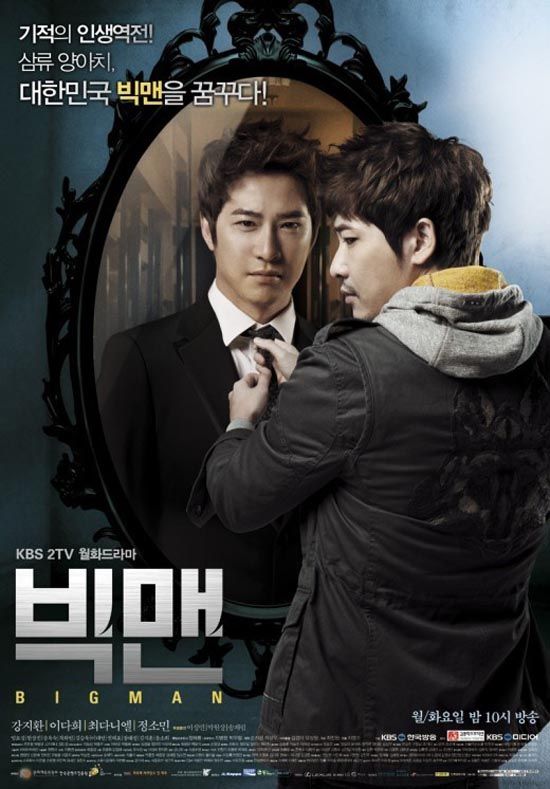 Time to check back in with Big Man, the KBS melo-thriller drama about a cadre of chaebols out to steal Kang Ji-hwan's (Incarnation of Money) heart—and by that I mean literally cheat the heart right out of his chest cavity.
Apparently our resident chaebol Daniel Choi (School 2013) needs a new one (and again we're talking literal blood-pumpers, not the emotional command center we refer to metaphorically as hearts), and thus begins the elaborate scheme that involves telling Kang Ji-hwan he's a long-lost chaebol. (Seriously, with all the heart puns available to us, couldn't they have just named this drama Heartless and be done with the Big Man stuff, which sounds so silly?)
In any case, the premise explains the poster above, which features the two sides to our hero's character—the rumpled everyman he is at the outset, and the polished heir he becomes. Personally I think the second poster below is more visually appealing (or maybe I just like to feel like Kang Ji-hwan is staring into my soul), though the one above tells more of a story.
The teaser video below starts out light-hearted enough, but as soon as Daniel Choi starts having heart troubles, it takes on a thriller-like vibe. Kang Ji-hwan falls victim to a car crash, and when he wakes up his world has changed. Lee Da-hee (Secret) plays Daniel Choi's first love, who eventually realized he didn't love her enough for their relationship to become anything more. Now she works at the chaebol group and is privy to the knowledge that our hero was falsely entered into the family register for the sole purpose of enabling Daniel Choi's heart transplant. Meanwhile, Jung So-min (Could We Get Married) plays the younger sister to the chaebol, who finds it ludicrous to imagine that the formerly roughneck hero is now her eldest oppa.
Big Man premieres on April 28 and airs on Mondays and Tuesdays. I know I'll be watching at least the first week (thanks and damn you, Kang Ji-hwan), but I do hope the show proves to be more intriguing than my preconception of it. Please?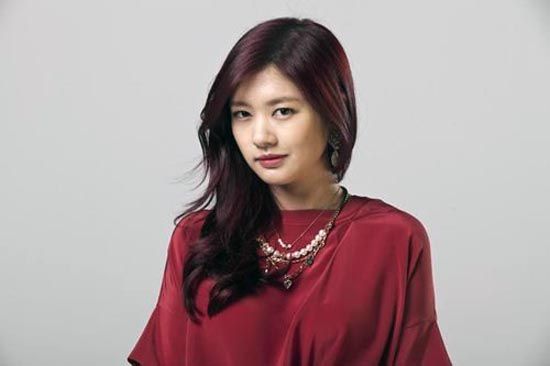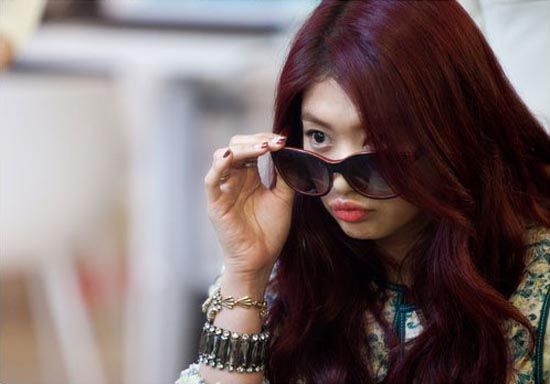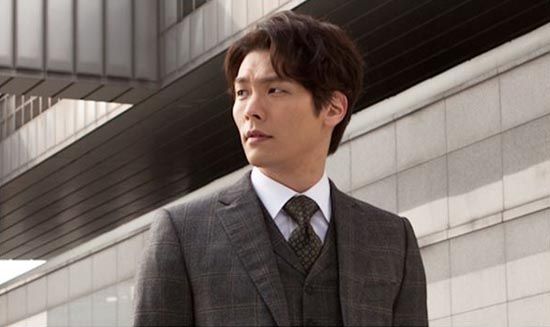 Via Herald Biz
RELATED POSTS
Tags: Big Man, Daniel Choi, Jung So-min, Kang Ji-hwan, Lee Da-hee