Yeon Woo-jin offered leading role in new tvN drama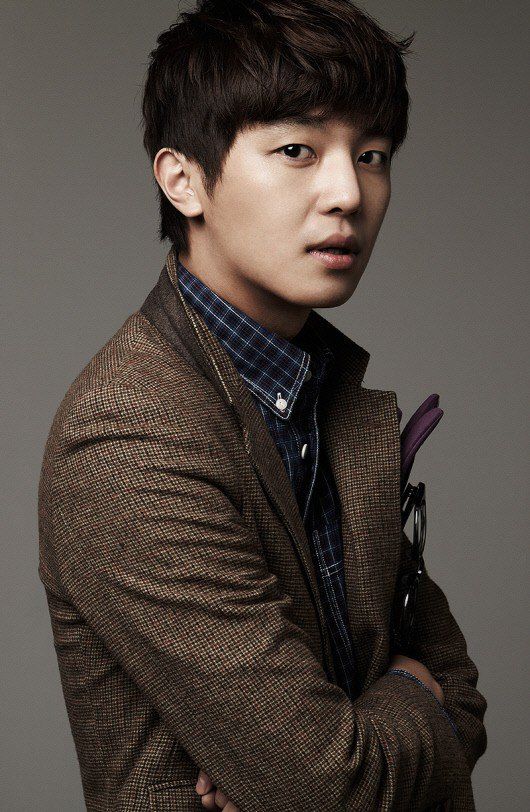 Yaaay, a leading role for Yeon Woo-jin! Well, it'll be a leading role if he takes it — he's just considering for now. The drama is called Anticipate Marriage, and it's being prepped as cable network tvN's next Friday-Saturday show following Gap-dong. The series comes from the writer of the KBS two-episode drama short Anticipate Love, a rom-com starring Daniel Choi and BoA. There's a connection in the two titles (and the name pun behind them), but the two stories are unrelated.
This full-length drama will be directed by PD Song Hyun-wook, who directed Haeundae Lovers and was the second PD on Brain. The drama short Anticipate Love was cute if underdeveloped and open-ended, but hey, what can you do with two episodes? (It was also aired over at KBS as a pilot, which is unusual, and indicates that they were hoping to be picked up for a longer format.)
Anticipate Marriage will be about a perfectly perfect eligible bachelor who doesn't want to be married — it's the one sticking point with his family, who approves of everything in his life except his stubborn insistence on maintaining his awesome single life. He's a successful doctor with a degree from a prestigious university, and is a plastic surgeon with his own practice in ritzy Cheongdam-dong.
But as the eldest grandson of a hoity-toity family, no amount of running away will get his family to back off about finding a wife. So he hatches a plan to find a girlfriend to introduce to his parents — one who will never ever get Mom and Dad's approval, and will effectively squash their hopes for his happily wedded after. He goes and finds a nobody to pose as his girlfriend, and naturally, hijinks ensue.
It sounds adorable; I just hope it's more of a rom-com about a guy who happens to be a doctor, and not anything resembling a medical drama because we just did that with Emergency Couple. I didn't watch very much of Yeon Woo-jin's last drama When a Man Loves, but I loved him as the conflicted killer in Arang and the Magistrate and maknae oppa in Ojakkyo Brothers. Cable seems to be the place for second leads to graduate into hero-dom, and I'm thrilled that he's being courted to join the ranks.
Anticipate Marriage will premiere in late June.
Via Star News
RELATED POSTS
Tags: Marriage Not Dating, Yeon Woo-jin