Eric and Jung Yumi up for possible dramaland reunion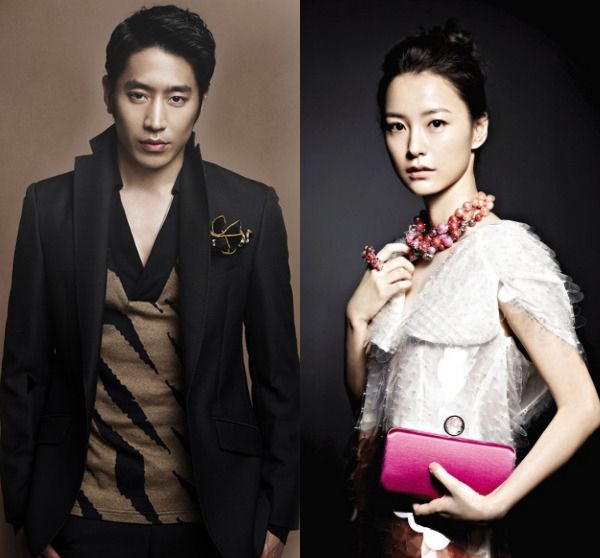 Well, we've already got one pair of drama co-stars angsting together on the weekends, and another reuniting this summer. Why not make it a whole dramaland couples reunion tour? The offer is out to Eric (Myung-wol the Spy) to take the leading role opposite Jung Yumi (God of the Workplace) in her new romantic comedy drama Discovery of Romance. It's hard to believe, but it's already been seven years since they worked together on Que Sera Sera.
The new KBS summer rom-com comes from the writer of the I Need Romance franchise, and Jung Yumi is being courted to play a furniture designer who runs a workshop space that she shares with other designers. Eric is up to play the president of an interior design company who will become romantically involved with her. The drama is about an ex-boyfriend's reappearance in the heroine's life, which forces her to reevaluate her romantic history and go searching for true love.
The setup sounds rather obvious, but the I Need Romance franchise has succeeded in veering away from the constant rotation of chaebol-Candy stories in favor of a more realistic take on contemporary dating life. That said, this rom-com isn't airing on cable, so I should probably readjust my expectations. *dials kiss-o-meter down to tame*
I'll try not to get my hopes up, since this drama already tried to pair Jung Yumi up with her I Need Romance 2012 co-star Lee Jin-wook, but that press announcement lasted all of three hours before being shot down. At least this time the news is that Eric is "considering favorably." I was sad about him turning down Trot Lovers, but this should make up for it twofold since I like these new pairings for both Trot and Discovery better. Everybody send out your best I-want-to-do-this-drama vibes.
Discovery of Romance will air on Mondays and Tuesdays following Trot Lovers in August.
Via Osen
RELATED POSTS
Tags: Discovery of Romance, Eric, Jung Yumi