First rehearsals underway for Fated To Love You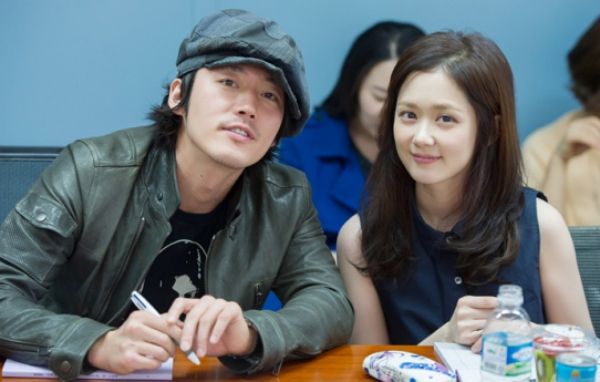 Here we go with the first signs of production for Fated To Love You, the romantic comedy remake of the hit Taiwanese drama that's set to air later this summer, starring Jang Hyuk and Jang Nara in their rom-com reunion. How crazy is it that twelve years have passed since Successful Story of a Bright Girl and she looks exactly the same? (He looks great too, but she's the one I suspect of hoarding enchanted aging portraits in the attic or drinking magical youth concoctions.)
The story sounds pretty familiar, with Jang Hyuk playing a perfect chaebol and Jang Nara in the ordinary heroine role. They meet by chance while traveling, get caught up in some kind of plot gone awry, and have a one-night stand that results in a pregnancy (the only kind of one-night stand in dramaland, apparently!). Thus they end up as perfect strangers who get married, with the romance developing later.
I haven't seen the original drama but there's enough energy in the air (from all of you, mostly!) to make me look forward to this remake. Plus, writer Jo Jin-gook worked on the sharp, well-plotted Soulmate (one of my favorite rom-coms of ever) and Hello, Franceska (the campy, witty vampire sitcom). Co-writer Joo Chan-wook's past work is heavier stuff (Lobbyist, I Trusted Men), but c'mon, Soulmate! And PD Lee Dong-yoon has Best Love on his resumé, as well as Queen's Classroom. A solid lineup, not to mention Choi Jin-hyuk as the perfect second lead (cue heartbreak) and Wang Ji-won as the hero's fiancee, until he ends up married to that other chick I mean.
Fated To Love You will take over MBC's Wednesday-Thursday timeslot after A New Leaf ends, and premieres in July.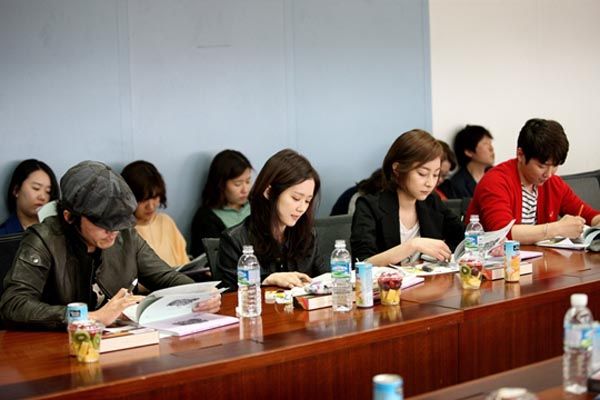 Via Ten Asia
RELATED POSTS
Tags: Fated To Love You, Jang Hyuk, Jang Nara