Ha Jung-woo's band of outlaws runs rampant
Is it finally actually time for a peek at this movie? Here's the first teaser for Ha Jung-woo and Kang Dong-won's new action sageuk Kundo: Age of the Rampant (I've been calling it Band of Thieves, which is what kundo means). The character posters for the ensemble cast are fantastically pretty, but the thing I'm fixated on is… Ha Jung-woo makes the best stank face I have ever seen.
Kundo comes from writer-director Yoon Jong-bin (Nameless Gangster), and stars Ha Jung-woo as the double-butcher-knife-carrying leader of a scary band of outlaws who steal from the rich and give to the poor. The story is set in late Joseon, as class warfare breeds more and more discontent, and slaves are fed up with corrupt noblemen living off the fat of the land. An unlikely set of heroes emerges — bandits who steal from corrupt officials to feed the people, and brute-force a system of equality through crime and violence.
Kang Dong-won plays the evil nobleman's son who represents the worst of the corrupt, and as the best warrior in the land, he's sent to hunt Ha Jung-woo down. The trailer opens with a rousing speech from Lee Sung-min (Miss Korea), who says that we are all brothers and sisters in this land: "But the strong persecute the weak, and those who have, extort from those who have not. We are here to rectify that world!" Kang Dong-won sniffs them out, and Ha Jung-woo vows to go cut off his head and bring it back himself. And the battle begins.
The ensemble cast includes Jo Jin-woong (Full Sun), Ma Dong-seok (Murderer), Jung Man-shik (Feel-Good Day), Lee Kyung-young (The Terror Live), Yoon Ji-hye (Ghost), and Kim Sung-kyun (Answer Me 1994).
Kundo: Age of the Rampant hits theaters July 23.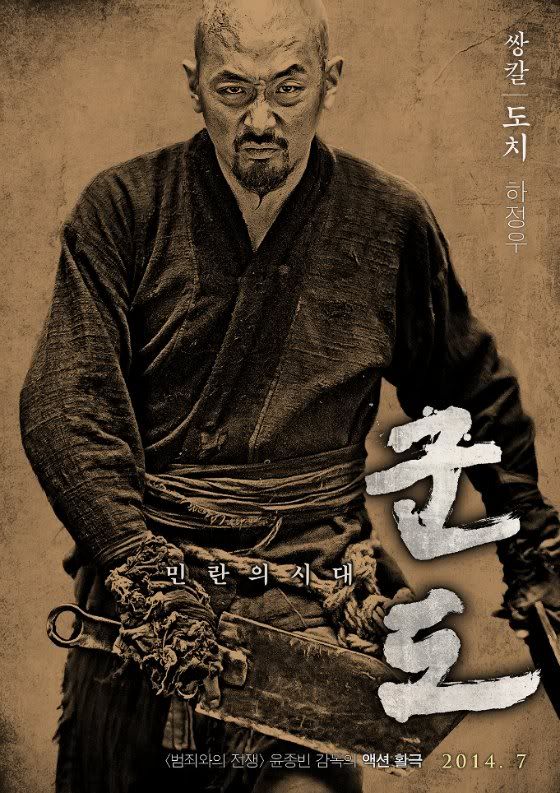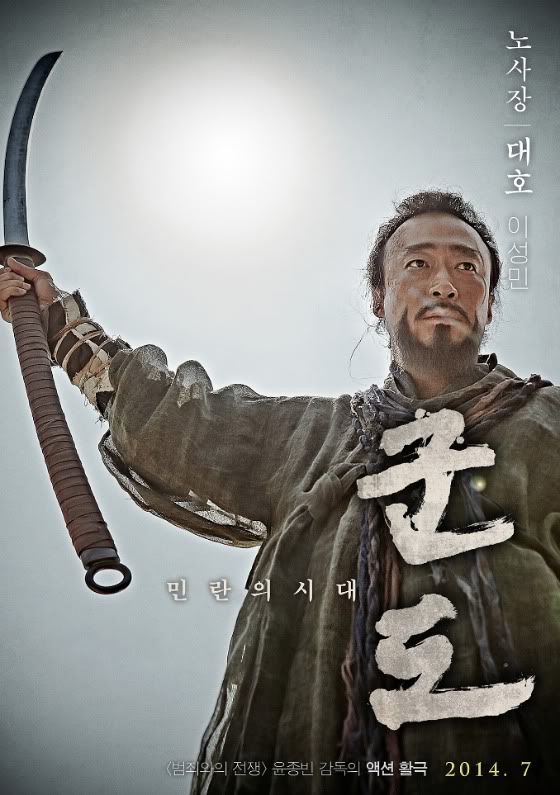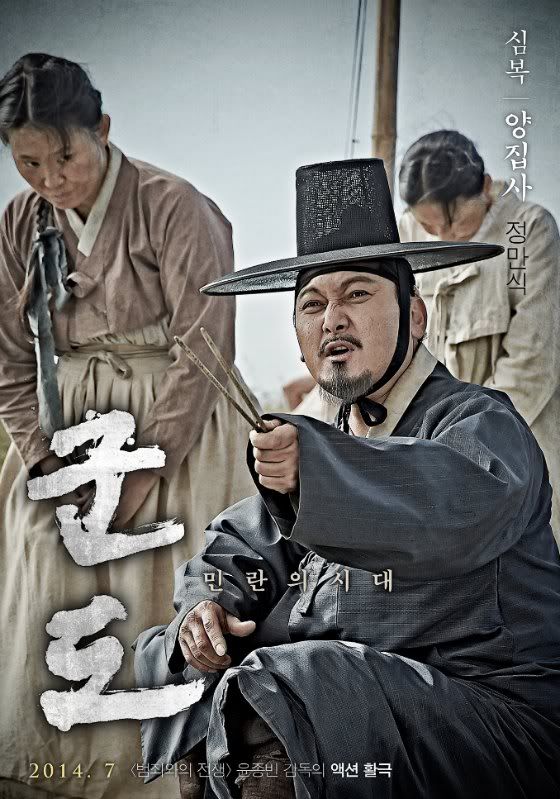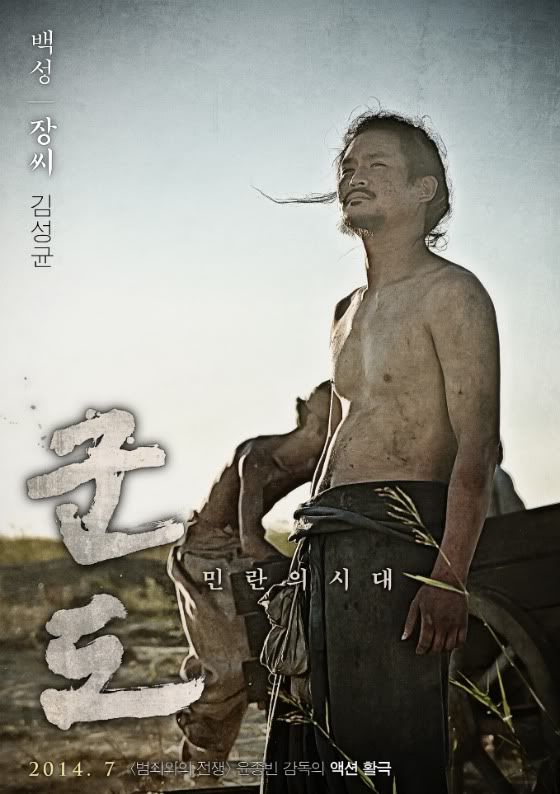 Via Osen
RELATED POSTS
Tags: Ha Jung-woo, Kang Dong-won