Kwon Sang-woo takes the lead in SBS's Temptation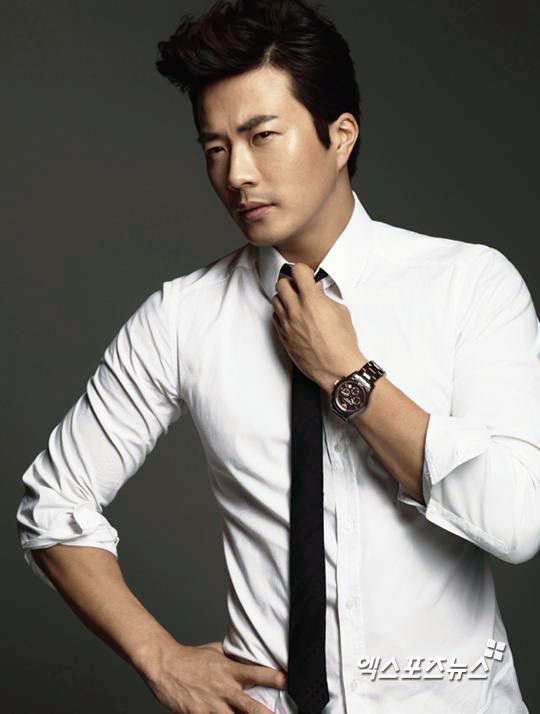 That sure was quick. Immediately on the heels of announcing the scheduling of SBS drama Temptation, we have the confirmation of its hero, which will be played by Kwon Sang-woo, back on television screens a mere six months after his last drama. And while Medical Top Team wasn't a success for Kwon as one of last year's lowest-rated dramas, at least he balanced that out by also having the year's highest-rated miniseries with Yawang, which was also on SBS.
Temptation will tell the story of a "man's romance" (…whatever that means) about a married man who is "pushed to the limit of life" and receives an offer he can't refuse—so he sells himself to another woman to pay off his debt. How much is he worth? At least several billions in won (so several millions of dollars), which is the cost of the deal, in exchange for "entrusting his body in her care"… whatever that means. Obviously there is a sexual/physical element to the wording, but as this is a K-drama, I have to think there's something more to the deal than just that.
Conflict ensues, naturally, but ultimately leads to a story of four people finding what true love is. That does sound less salacious a bent than we may have thought at first, but I'd welcome the unexpected. Kwon's character will be a good-natured and sensitive humanist type who grew up in a rural neighborhood and moved up to Seoul to attend an elite university, which he put himself through by working all sorts of odd jobs. Lee Mi-yeon (Merchant Kim Man-deok) has reportedly received the offer to play the lead, but has not yet made any decisions.
While the logline sounds provocative, there are hints that what we're looking at isn't a tawdry soap but something a little more thoughtful—or is that just my hope showing? I'd like for this idea to be pulled off decently, if only because the alternative is just so obvious. Kwon Sang-woo is the king of the angsty male melo, but I do like when he's playing the sweet nice-guy type, and the producers' credits run the gamut from sweet romance to warm family fare to taut thriller. (The drama comes from writer Han Ji-hoon of Dr. Jin and Time of Dog and Wolf, and PD Park Young-soo of My Daughter Flower, Oh My Lady, and Family Honor.) Okay, fine, that list also includes gross-out medical sageuk, but let's not uphold Dr. Jin as representative of anything dramaland, shall we?
Temptation will follow Doctor Stranger as SBS's next Monday-Tuesday miniseries and premiers in July.
Via TV Report
RELATED POSTS
Tags: Kwon Sang-woo, Lee Mi-yeon, Temptation