MBC preempts Wednesday's episode of A New Leaf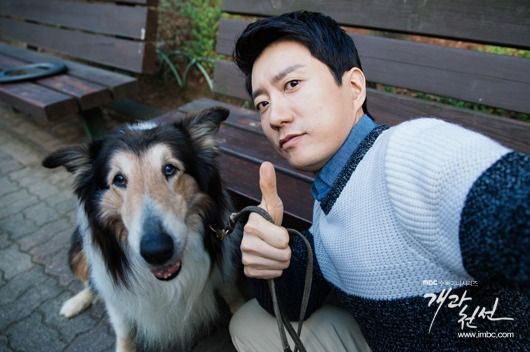 The MBC prime time drama block has been preempted for a special World Cup send-off game, which means there will be no new episodes of A New Leaf, Shining Romance, and Mother's Garden on Wednesday, May 28. I get that dramas have to be preempted for big events once in a while (grumble, grumble), but is there really a reason for not letting anyone know until hours before? Some of us will suffer from Kim Myung-min withdrawal and our loved ones need to be given advance warning!
The delay comes at a crucial juncture for A New Leaf, because Kim Myung-min just found out where the heck his dog has been for the last eight episodes. What, is this not the love story you're watching this drama for? Because ever since he woke up with amnesia, I've been wringing my hands waiting for him to figure out that his poor doggie is sick and waiting for him in the hospital. It's been downright cruel, the way the show's been teasing their reunion for weeks. I guess we've waited this long, so we can wait ONE more day. There had better be some puppy hugs when the show comes back, is all I'm sayin'.
The shows will resume on Thursday, which puts the episode counts off. We'll keep you posted if A New Leaf decides to try and double up on broadcasts or extend later on, but for now Episode 9 airs on Thursday.
Via TV Report
RELATED POSTS
Tags: A New Leaf