Movie Review: Christmas in August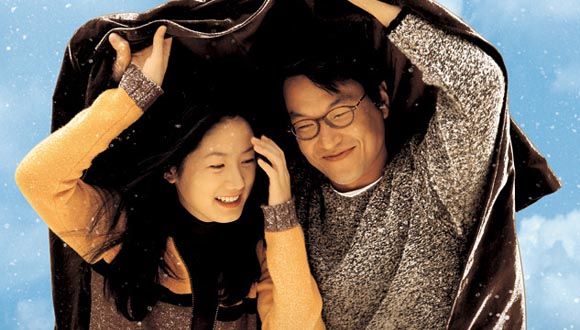 Melodrama is one of the most prevalent genres in modern Korean fiction, and one of the preferred tropes used to heighten emotion or stakes within it is that of terminal illness, having been employed in countless Korean films and serials throughout the decades.
Sometime in the 2000s, the use of terminal illness as a melodramatic plot point reached such a saturation point that it became cliched and is now the subject of parody, like in the drama series within the movie Sunny. It's often used as a plot twist, and while there are exceptions, many times it's more of a tool than a subject of thoughtful exploration.
Christmas in August (1998) is a particularly notable examination of terminal illness. Notable because it represents the feature debut of director Hur Jin-ho, a major figure of the Korean New Wave; because it starred two of the most popular actors of its time, Han Seok-kyu and Shim Eun-ha; and because, unlike the American film My Life, it actually manages to avoid melodramatic sentimentality rather than embracing it to excess. And in doing so, Christmas in August manages to make some impressive observations of life in the shade of death.
In Christmas in August, Han Seok-kyu stars as Yoo Jung-won, the thirtysomething proprietor of a small photo shop in the similarly small city of Gunsan. And Jung-won is not well. He is facing some unnamed terminal illness, but goes about his days as normal, serving his customers, with only his widower father (Shin Gu), with whom he lives, and his sister (Oh Ji-hye) in the know about his condition. One day, twentysomething traffic cop Da-rim (Shim Eun-ha) begins patronizing his store to develop pictures of unlawfully parked cars and the two develop an attraction for each other, even as the prognosis from the hospital becomes more grim.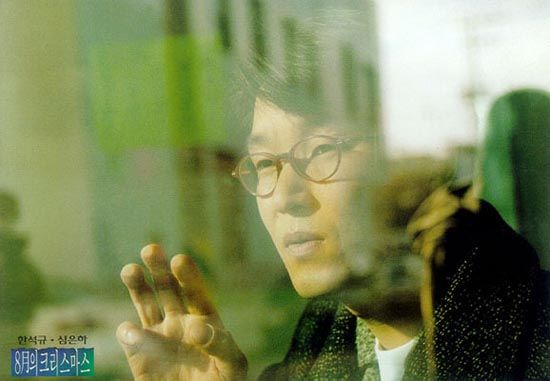 One of the things about this film's script that I appreciate is that it's always mindful of Jung-won's impending death and while he manages to downplay it with both his family and his friends, trying to stick with his good-natured attitude, it clearly has a tremendous impact on his interactions with his friends. Jung-won is clearly trying not to be overwhelmed by his end of life and continues to live like he wasn't terminally ill, but the cracks in that facade soon develop, leading to some subtly heartbreaking moments throughout the film.
This is, of course, heavily on the shoulders of Han Seok-kyu and company to deliver nuanced performances; Han, Shin Gu, and Oh Ji-hye are especially impressive in how they carry themselves. Both Han and Shin manage to keep a current of grief and concern under the surface as they otherwise continue day to day, the former falling to small outbursts of emotion and the latter showing his concern through a light touch on his ajusshi exterior. Oh, in her few scenes, manages to invoke more direct emotion, but at the same time clearly shows herself trying to follow her brother's lead and be strong.
Hur Jin-ho does the film a great service by infusing a great deal of warmth, both in the warm-hearted character of Jung-won, the lingering on the simple moments shared between the characters, and even the warmly lit cinematography by the late Yoo Young-gil, a Korean film veteran for whom Christmas in August would be his final film.
Some scenes are so simple, yet so effective in conveying how quickly Jung-won and Da-rim are getting close with each other, whether it's Da-rim slowly and awkwardly inching closer to Jung-won on a bench, or how she latches onto his arm as he relates a ghost story. Much like the rest of the film, the simplicity and the strength of direction and acting in these moments make them more charming and romantic than an effusive declaration of love.
Christmas in August takes the melodramatic trope of terminal illness and opts to warmly and subtly explore it from the viewpoint of a man trying to live as he always had, and love as he wished he could in the shadow of death, rather than using it as a plot point to wring emotions. That somehow makes Christmas in August more moving than melodrama, earning the emotion through studied observation. Rather than the unnaturally hyped emotions of excessive melodrama, we get a character exploration and a convincing one at that, making Christmas in August an auspicious first film for director Hur and validation of the reputations of the actors that star in it.
Though inspired by melodramatic tradition — romance in the face of certain and untimely death — Christmas in August far exceeds its hoary roots and makes for a compelling film, one that contributed to the legacy of the rebirth of the Korean film industry. It was one of the most popular Korean films released in 1998, garnering admissions just shy of half a million per KOFIC, and with good reason: It's simply a wonderfully understated and warm film given its subject matter — a must watch for lovers of Korean cinema. 10/10.
Note: Christmas in August is available on Korean Blu-Ray and DVD with a new HD mastering and it looks really good on Blu-Ray for a film released over 15 years ago, which is when I first watched it on muddy VHS. The Korean DVD is All Region. There are also additional distributions localized to Hong Kong, Japan, US, and UK that can be found at online retailers and auction sites as well at a range of prices.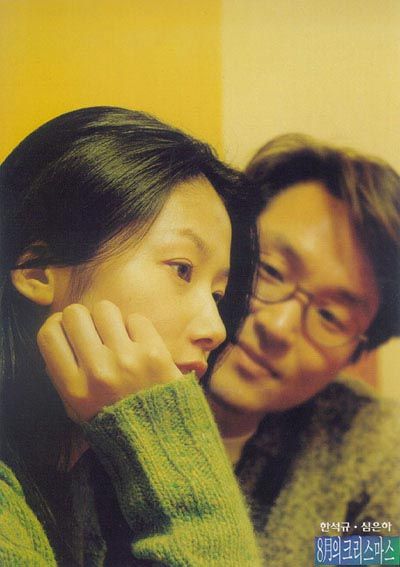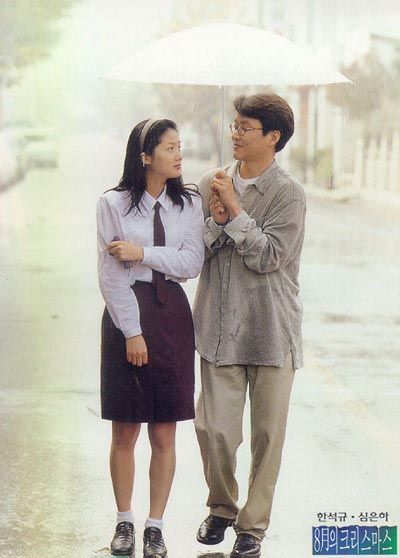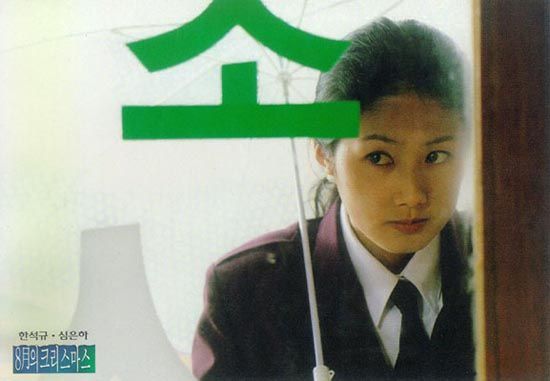 Tags: featured, Han Seok-kyu, Shim Eun-ha