Odds and Ends: Cooking the book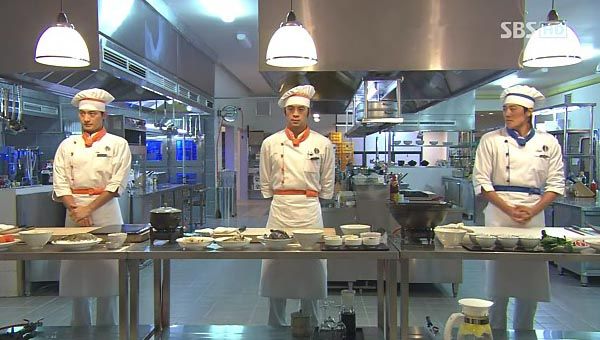 girlfriday: So, are you all packed to come visit me this weekend?
javabeans: I think we both know the answer to that. I'll start packing after I finish unpacking my bags from the last trip we took.
girlfriday: Sometimes I'm amazed you manage to make it anywhere with whole outfits instead of all tops, no pants.
javabeans: Don't give the universe any ideas! I know you once wore a T-shirt as a dress, but I don't have that kind of chutzpah, okay?
girlfriday: Hey, what happens in Vegas is supposed to stay in Vegas! Them's the rules!
javabeans: Granted, I probably won't need more than a T-shirt to plonk myself onto your sofa while we write our next ebook (or, um, write a part of it, which really should have been written earlier if life and dramas hadn't gotten in our way). It's one of those things we let slip by the wayside when we're busy in our recapping batcaves, but whenever we get back to our book(s), I'm sad we don't spend more time on them because they're fun to write in a different way.
girlfriday: Yeah the poor thing so often gets neglected. There are a good number of hours where we just have to collectively bang our heads against the wall, and there's no shortcut to that.
javabeans: Maybe it's no shocker that my brain remembers that strain and isn't so thrilled to relive it. But it's also an essential step, because you think a book is gonna be all fun and roses, until you realize we should probably have a point other than just squeeing about romantic payoffs and vicarious happily ever afters. Even if that's the best part. It's kind of like cooking, where the prep work is the unglamorous but unskippable necessary part of the process.
girlfriday: Yeah it's the opposite kind of writing we do on a daily basis on Dramabeans, because here we think it, we say it. The book requires marinating, planning, measuring, baking—yunno, stuff requiring patience.
javabeans: But I just want it done already! I'm hungry!
girlfriday: Still, it's a fun freeing kind of writing where we get to think about our favorite stuff in dramas like romances and piggyback rides and the deep meaning of a couple T-shirt.
javabeans: Don't forget some of our favorite romance-inducing tropes, like crossdressing and roommating and accidental trip-kissing.
girlfriday: Right now we're still in the fun stage of tossing out all the examples we can think of and outlining what we want the chapters to be. Future Us will then have to whip it into shape.
javabeans: Yeah, Present Us has the fun job, while Future Us will probably be a lot crankier and cursing Past Us for not working harder.
girlfriday: Sadly, this is usually how our books get written, and the general pattern for most things we do.
javabeans: There is the rare instance when I think of a task that needs to be done, and am pleasantly surprised that Past Me already took care of it, and I think, "Good job, Past Me, you were really on the ball."
girlfriday: I can say with confidence that that never happens to me.
javabeans: It's not frequent. Mostly, I'm swearing. Like how I took a look at our schedule and saw when we thought we'd be done with the book, and how that date had passed us by and the book wasn't miraculously done yet.
girlfriday: That was a sad day. But hopefully this time around we'll be better about sticking to the schedule.
javabeans: Yes, I would like for my schedules to be actual and not aspirational.
girlfriday: Ideally it would be good to get the book out by the end of the year, before the year-end madness hits. 'Cause we no longer kid ourselves about how much time it takes to think up that Beanie Poll, among other things.
javabeans: We're trying to be realistic about how long it will take us, without leaving ourselves too much time in which to procrastinate. Because if I know anything, it is that procrastination will work its way into any timeline.
girlfriday: Wish us luck?
javabeans: Yes, send us your good vibes, keep us on track, and maybe take away our smartphones.
girlfriday: Over my dead body!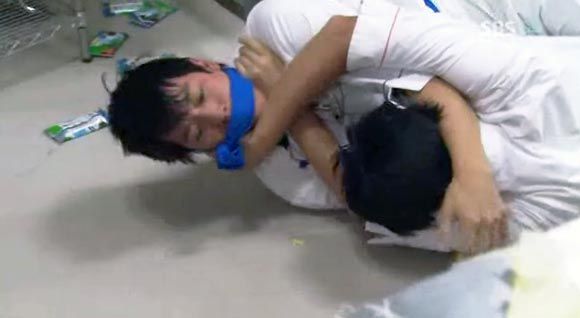 RELATED POSTS
Tags: conversation post, Odds and Ends