SBS announces makjang-free policy

Feel-Good Day
Oh, this is so refreshing: SBS has actually stated that it will be making a concerted effort to steer clear of makjang dramas. Can we have a round of applause, please?
Okay, so context: On May 13, a press conference was held for SBS's new weekend drama Feel-Good Day (I believe some translations call it Glorious Day), which was attended by the director of SBS's drama department, EP Kim Young-sub, who stated that the station will be instating an actual rule to eliminate makjang from their dramas. Huzzah!
But first, maybe I should start with an explanation of the term makjang. I believe many of you are familiar with the term (and girlfriday and I did give it a chapter in our book), but I have seen the term misused and confused around these parts. Sure, we can all probably name a drama or two that is commonly known to be makjang, but what does that actually mean?
What makjang does NOT mean: boring, stupid, dumb, cliched, unwatchable, or any other generically derogative term. There is a pejorative connotation to makjang, but please don't use it as a catch-all insult! Makjang means a very specific thing.

Quintessential makjang drama Wife's Temptation
The term makjang comes from a Korean phrase indicating a story that pushes things to the very last scene—that is to say, goes for the utter limit in terms of plot, emotion, manipulation, realism. It pushes things to (or past) our boundaries of normal behavior to elicit extreme reactions. So while a makjang drama may in fact be boring or stupid or cliched, the actual meaning is closer to what we in the West might term soapy.
Many makjang dramas are bad, but then again, many dramas in general are bad—it's not a part of the criteria that a makjang drama must necessarily be illogical or unwatchable. There are good soap operas out there, and there are bad ones; being soapy in and of itself is not a negative thing. It's the soap opera sensibility of twisting a story around and incorporating salacious elements that makes a story addictive, emotionally provocative, and makjang-esque.
So what makes a drama makjang? Take Wife's Temptation (also translated Temptation of Wife, or Cruel Temptation), which incorporated plot points of adultery, revenge, rape, switched identities, and all sorts of extreme situations that have become common makjang tropes. Nobody will argue that this show—a huge hit with audiences and ratings back in 2008—was not makjang, but it's generally also well-received as a good example of how makjang can still be well-produced and entertaining. It's a different cut from the hot mess of a drama that was last year's Aurora Princess, for instance, which was makjang in the worst way. That drama pushed its story to extremes in ludicrous ways that defied logic and also maybe physics.
Some dramas get tagged with the "premium makjang" label, setting it apart as a makjang of a higher cut. Perhaps the use of "premium" just proves the point about makjangs being bad if you have to qualify when one is good. But while the good example is rarer in dramaland, they do exist. For instance, JTBC's recent hit series Secret Love Affair has been praised almost universally, and it is recognized as a drama that rose above its makjang trappings, despite sounding typically makjang on paper.

Makjang elements, non-makjang treatment: Secret Love Affair
Back to SBS and Feel-Good Day. This is a drama that lives up to its name, and according to girlfriday, is a feel-good and positive series that makes for an enjoyable watch. EP Kim Young-sub said, "Recently, as we at SBS have put out various different kinds of dramas, we have asked ourselves internally what kind of dramas the people want to watch, and what kinds of dramas irritate them. We want to make good dramas using the rule to stay away from makjang."
You may wonder why this hasn't happened before if makjang gets such a bad rap. The problem is, makjang drives ratings. People may swear at their screens while watching the ridiculous antics unfold on them, but it keeps them tuning in, as we saw when Aurora Princess' ever-increasing insanity correlated with ever-increasing ratings. Or when King's Family recorded higher numbers the crazier its plot became. Or why Wonderful Season, which is seen as a quality weekend drama with "nicer" plot turns, gets consistently lower ratings than the dramas that are recognized to be of much worse quality.
Which is why EP Kim conceded, "It's true that it's difficult to get the ratings without makjang. However, we believe that excluding makjang from dramas is truly the proper direction to go in. We will try our utmost to avoid it."
I won't say I don't enjoy makjang in some cases (Boys Before Flowers is a common example of an extremely entertaining drama that was absurdly makjang), but I am encouraged by this announcement and hope it gains traction. We can all enjoy a little soapiness now and then, but it shouldn't become your crutch for telling every story. And ushering in an influx of newer, fresher types of stories can only help dramaland.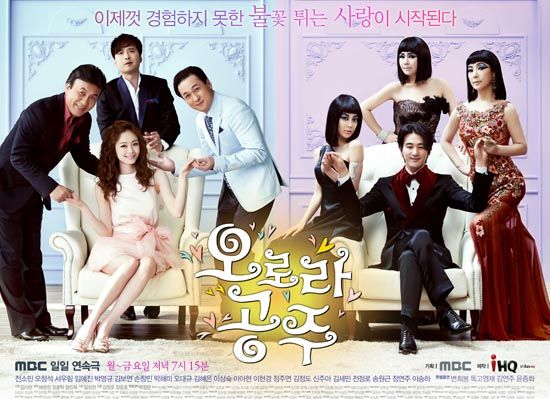 Makjang, the bad version: Aurora Princess
Via Joy News, Sports World
RELATED POSTS
Tags: drama production