Yunho becomes sword-wielding Night Watchman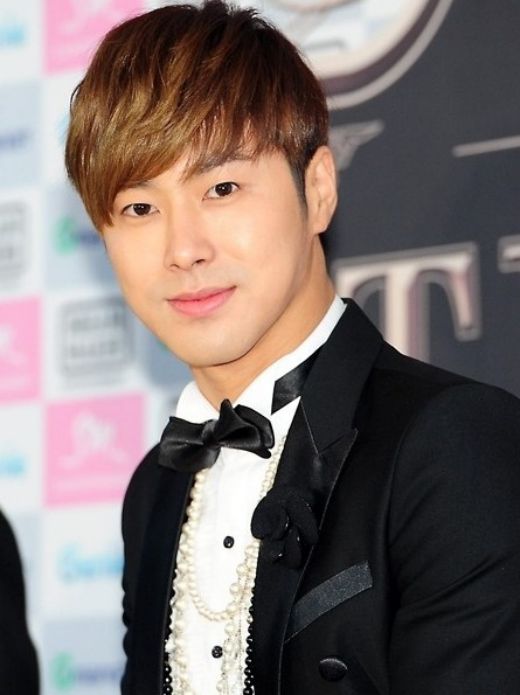 girlfriday: NoooooooooOOOOOooooo. Yunho is the latest addition to MBC's fantasy sageuk The Records of a Night Watchman.
javabeans: I… am going to be positive about this. I have to be positive about this. My mental health depends on it.
girlfriday: Positive. Right. Searching for the silver lining…
javabeans: Maybe he took acting lessons? Maybe he learned how to emote onscreen? Maybe he learned how to say lines like a normal human?
girlfriday: Maybe he plays a character who doesn't speak? Maybe he's a ghost?
javabeans: Sadly (I mean, uh, happily!) he plays a human (which is where having spent the past few months, hopefully, enrolled in human-emotion acting classes will really pay off) who sees ghosts. But on the upside, he is "a cold-hearted man of few words." Score?
girlfriday: It also says he's popular with the ladies, but only has eyes for one girl.
javabeans: That's good for him, because there's nothing like heartbreak to draw the viewer's sympathy, and we all know his acting won't do that.
girlfriday: You mean, it WILL, because of all those classes! What happened to the positivity, man?
javabeans: Oh, right. Yes. The heartbreak will be exxxxxtra heartbreaky because he will have learned how to act it so well. Maybe he got his heart broken in real life recently!
girlfriday: Poor Yunho. Sometimes I feel bad for being mean, but I swear, it's not personal. We would LOVE it if you were better!
javabeans: I actually really like him as a person (as far as I can tell from his variety persona), which is why I feel so bad for having such a visceral reaction, like seriously gag reflex level, to the thought of him acting in things.
girlfriday: And more importantly, why does he have to do it near Jung Il-woo???
javabeans: You're making it really hard to be positive, you know. Maybe they will have mad bro chemistry. Maybe they will be the opposite of Yunho and Siwon in Poseidon, who were supposed to have intense rivalry-chemistry, and instead made me confused about what they were feeling. Siwon would be appropriately angry, and Yunho would look nice and then say mean things. The words said one thing, and the face said another. I was super confused in that show.
girlfriday: But that's all in the past, right? Because three years is plenty of time to get your brain re-wired for emoting and stuff!
javabeans: I want to say more positive things, but honestly, the nicest thing I can say is "He seems nice in real life?"
girlfriday: That counts for something.
javabeans: I suppose I could be worse…
girlfriday: It could be Changmin?
javabeans: Or he could be the funny guy and not have to emote!
girlfriday: Yes, because he surely took comedy acting classes alongside the human emoting ones!
javabeans: That sounds entirely possible and even plausible. Yep.
Via Osen
RELATED POSTS
Tags: conversation post, Jung Il-woo, Records of a Night Watchman, U-Know Yunho