A Hard Day racks up ticket sales, Lee Seon-kyun reflects on its success
A Hard Day (previous working title: To the Grave), the action thriller starring Lee Seon-kyun, has held its own against an onslaught of Hollywood blockbusters, selling over two million tickets in the first three weeks of its release.
We've highlighted the movie before, but in a brief review: Lee Seon-kyun is the investigator Go Geon-soo, who kills someone in a hit-and-run accident and desperately tries to cover up his mistake. Jo Jin-woong (Full Sun) plays a mysterious villain who knows Go Geon-soo's secret and threatens to expose the truth. While the latter actor has also received rave reviews for his part in the film (for his effort, Jo Jin-woong was named Top of the Top Villain of the First Half of 2014), A Hard Day has propelled Lee Seon-kyun back into the limelight, seven years after he first became a household name.
After his 2001 debut in the musical The Rocky Horror Picture Show, Lee worked for several years as a relatively unknown actor — until Coffee Prince Store #1 came along and he found himself at the center of the entertainment world. In the years since, he has vacillated between small and silver screens, working steadily but having neither huge successes nor big misses in either medium. Under the direction of frequent collaborator Hong Sang-soo, the actor has walked the red carpets of Berlin and Venice International Film Festivals, and the dramas Pasta and Golden Time were fairly well received. However, the public continued to associate him with Coffee Prince Store #1, and that he couldn't surpass the success of that show had been frustrating.
However, A Hard Day may have changed all that, as the movie, director Kim Sung-hoon's sophomore effort, is still racking up sales at the box office. At long last, it seems a new signature work may free him from being pigeon-holed as the benevolent music producer from Coffee Prince.
Lee said, "When I read the screenplay for A Hard Day, I thought it was novel and original. I liked that the script didn't bother with a morally upright lead and eschewed unnecessarily melodramatic plotlines — I liked that the intent was to entertain, and that is why I decided to do the movie. When we finished filming and before the soundtrack got added in, we reviewed the rough cut, and I felt that we achieved what we had set out to do. I felt confident that at the very least, the audience wouldn't get bored watching."
On taking on the physically challenging role: "Of course, as an actor, I had a desire to extend into genre movies. I saw this as a chance to prove my ability and to build opportunities for myself in action films. Most of all, I really had high expectations for the movie because it is distinctively Korean. Its unique draw is that it combines the best parts of action and thriller films with comedy."
Asked about filming action scenes for the first time, the actor said, "It was disgusting. I not only sustained a lot of minor injuries which caused my whole body to hurt, but when the cameras rolled, I found myself becoming Go Geon-soo instead of Lee Seon-kyun. It wasn't until I heard the word 'Cut!' that I returned to my body and I'd find that I had terrible aches."
The coffin scene is the movie's signature moment. Within the narrow space and limited in his movement, the actor practiced that scene as if he were in a one-man play. "I wanted to portray a MacGyver who was just a little bit lacking. I also wanted to portray the desperation and tension of his situation. If I acted in a comedic fashion, I thought the movie would become lighter and that Go Geon-soo's desperate situation wouldn't feel as truthful. Above all else, I wanted to show the truth. That's why, in the process of abandoning the corpse, I followed the character's actions completely. I actually hit the lid of the coffin, and genuinely pulled on the rope. The audience might find the actions funny, but from my point of view in character, my head really hurt. Just like when you think really hard, your head starts to spin. I used all of my concentration while filming."
Early in 2013, Lee hosted a short variety special (March – A Story of Friends) in which he and his friends walked a span of 300 km in ten days. On the show, he admitted that his recent slump had bothered him. However, he credits the trip with providing him strength, healing and renewed vigor, and he returned from his journey to throw his all into filming A Hard Day. "All my projects are meaningful and special to me, but A Hard Day is extra special because I felt the responsibility and weight of carrying the movie. I grew stronger after the experience."
Just as valuable as keeping his career going was the people he had met. "The vibe on set was really great. Things can't always be great on set but on this movie, the director and staff were in sync with the actors. The trust continued to build as we filmed, and the synergies grew. In particular, director Kim Sung-hoon listened to the actors' opinions and trusted us." He continued, "I'm most grateful that through this work I met a great director, hyungs and dong-sengs. I confirmed my faith in the director and Jin-woong-ee, and even though the project is over, I know we'll be lifelong friends."
Aww, how cute is it that he name-drops Jo Jin-woong informally now? I love how earnest the actor sounds and the effort he put into the film. It had already been on my summer watch list, but I need to get on this, stat!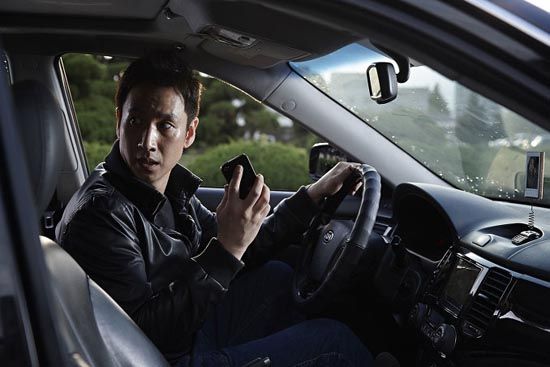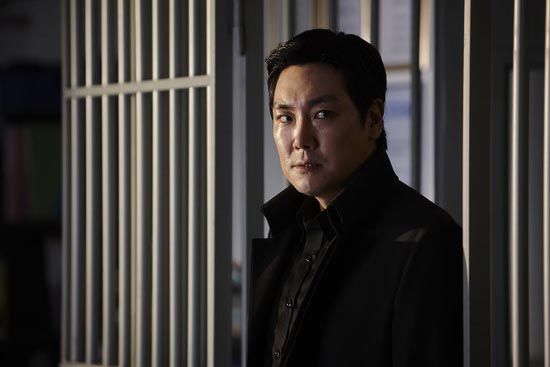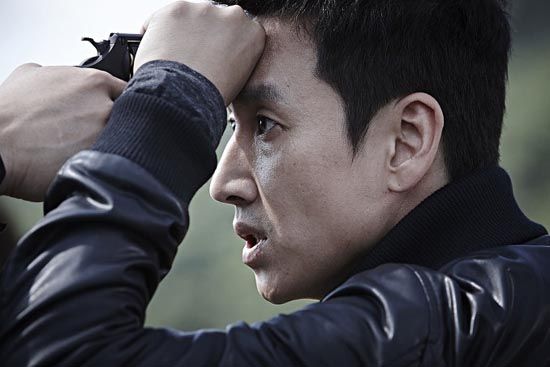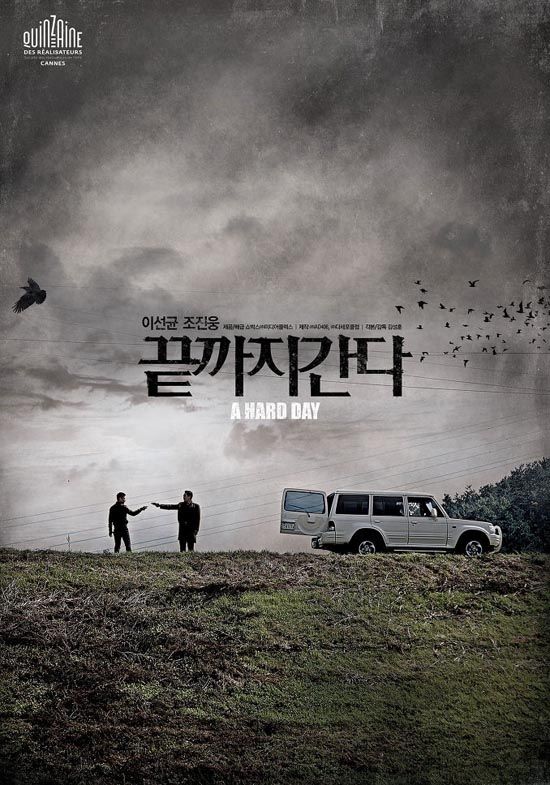 Via Sports World, SBS FunE
RELATED POSTS
Tags: box office, interviews, Jo Jin-woong, Lee Seon-kyun