A New Leaf: Episode 11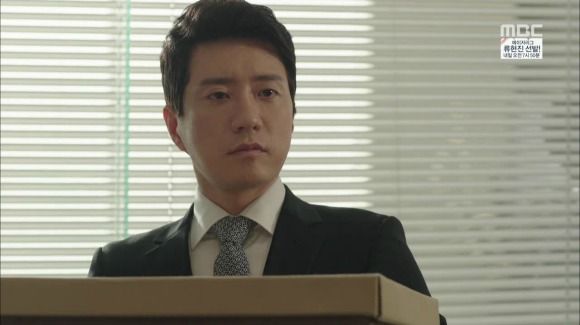 If there's one thing Seok-ju knows better than anyone, it's that we create our own demons. Knowing that, Seok-ju goes through one hell of a fight trying to destroy and fix the inhumane consequences planned by his alter ego. Once again, he experiences the overwhelming disappointment and regret of discovering who he really used to be. But by making necessary amends, he finally gets a well-deserved break from being an amnesiac stuck in the ruthless corporate world.

EPISODE 11 RECAP
As Seok-ju feared, Jung-seon is not going to get by with her plan. The judge mandates her arrest, and she looks frightened as she's dragged away in handcuffs. Seok-ju promises to find a way to get her out.
Seok-ju follows Chairman Gwon outside the courthouse and tells him that this case won't end with Jung-seon as the sole person taking responsibility. Her uncle argues that Jung-seon was the director of funds and Chairman Gwon takes his advice lightly. They're trying their best, so Seok-ju should stay out of it.
Upon returning home, Seok-ju makes a phone call to his stock trader to ask about his financial history. Apparently, Seok-ju hadn't made any stock deals prior to this one, making this particular deal even more suspicious.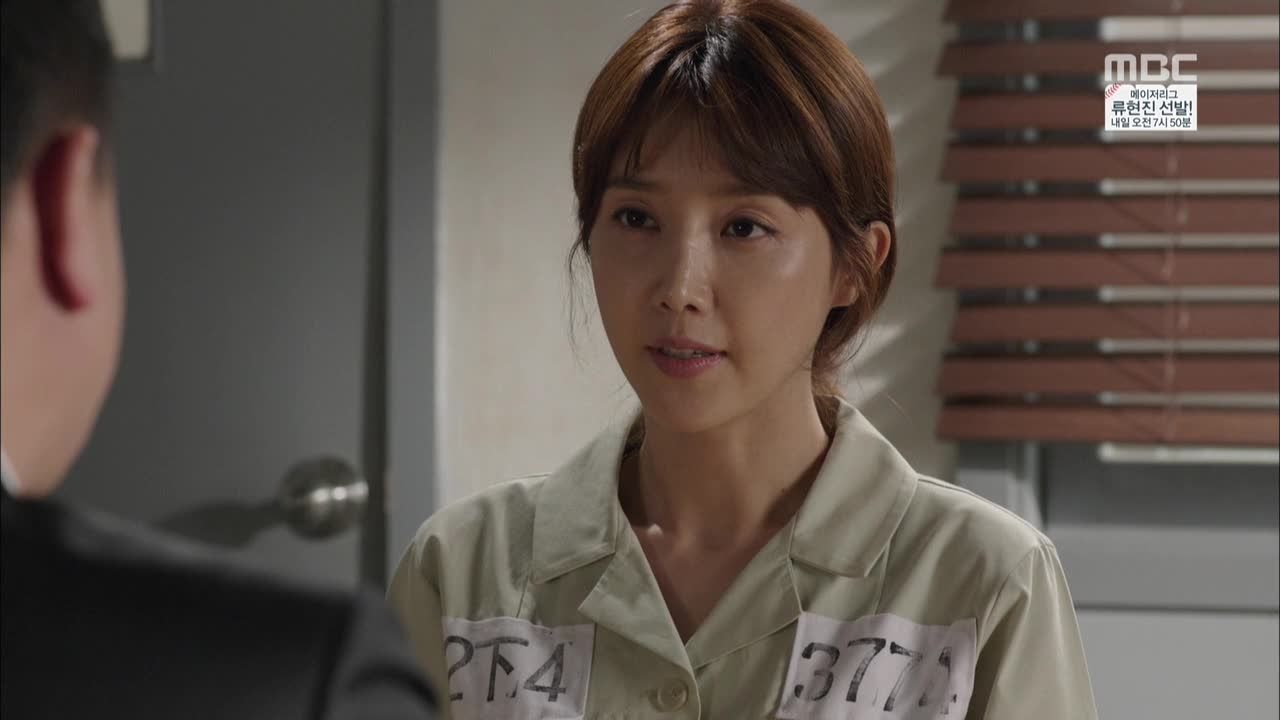 In jail, Jung-seon meets with her lawyer, who reassures her about the case. Her arrest was an expected obstacle, and she should be released soon after the case concludes. Unlike in court, Jung-seon looks unfazed and passive. He also tells her that Seok-ju is busy with a prosecution against his unreported overseas funds. She nods and walks out.
Seok-ju is back at the prosecutor's office, but this time with Sang-tae as his lawyer. The examination goes quite smoothly with Sang-tae, who jumps in during Seok-ju's pauses to fill in the gaps, mostly boasting about their firm's reputation and ability to invest millions at a time.
The prosecutor asks about the suspiciously large investment in Japan a few years back, and Sang-tae says that a few of the firm's lawyers invested in a Fukushima golf course. But the nuclear disaster that followed resulted in a great loss for the investors. The prosecutor comments that for such great lawyers, they suck at stocks.
Sang-tae then hilariously asks if his client is being examined for sucking at stocks. Seok-ju chokes down a laugh while the prosecutor tries to cover up his embarrassment. The prosecutor is briefly called out of the examination room, and Seok-ju and Sang-tae take a moment to chuckle.
The all-powerful Yeong-woo has pulled some strings with the prosecutor's office to ensure Seok-ju's release. As a result, Sleazy Prosecutor is called into his boss's office, where he's told to step down from Seok-ju's case. Yeong-woo sure knows how to manipulate his power and money.
Now that he's off the hook, Seok-ju is looking to help Jung-seon. He knows that Yoorim has put all their best lawyers on the case, but the problem is that they're representing Yoorim, not Jung-seon. He spends his night at the firm trying to trace any significant evidence regarding Yoorim's overseas affairs.
The next day, Seok-ju visits Jung-seon to warn her about the gravity of her situation. The prosecution is pushing for a tougher sentence, and Jung-seon's defense – selling Yoorim Energy – will not be enough. Jung-seon tells him that she made a deal with her grandfather, and she's prepared to spend a couple years locked up.
But Seok-ju pulls out some suspicious evidence about Yoorim's supposed investment in a Filipino bank. The website is in Korean, and it's unlikely that it's for the Korean immigrants there. The bank was probably established so that Yoorim could pocket some of their overseas funds.
This is news to Jung-seon, but that doesn't change her attitude. She's still willing to be the sacrificial lamb for her family, even if that means a much longer sentence. But in her jail cell, Jung-seon sits in the corner, noticeably nervous. She rubs her empty ring finger and thinks back to Seok-ju's warning that she could be stuck in jail for at least ten years.
News of Yoorim Energy catches Ji-yoon's attention the next morning at the firm, and she asks Sang-tae whether the firm would represent victims of Yoorim's investment fiasco. Sang-tae clarifies that the firm's legal fees are too high and that they can't represent both parties; the firm is defending Yoorim at the moment.
Sang-tae notices Seok-ju in his office hard at work, and as if on cue, Ji-yoon gets a message from her aunt about getting legal aid for her investment: "Your firm's probably too expensive, right?"
Ji-yoon sits with her aunt at another law office, where the lawyer says that after all the legal fees, she may be able to get half of her initial investment back. Her aunt is disappointed, but Ji-yoon saw this coming. It's not worth the time and money to sue for an investment refund.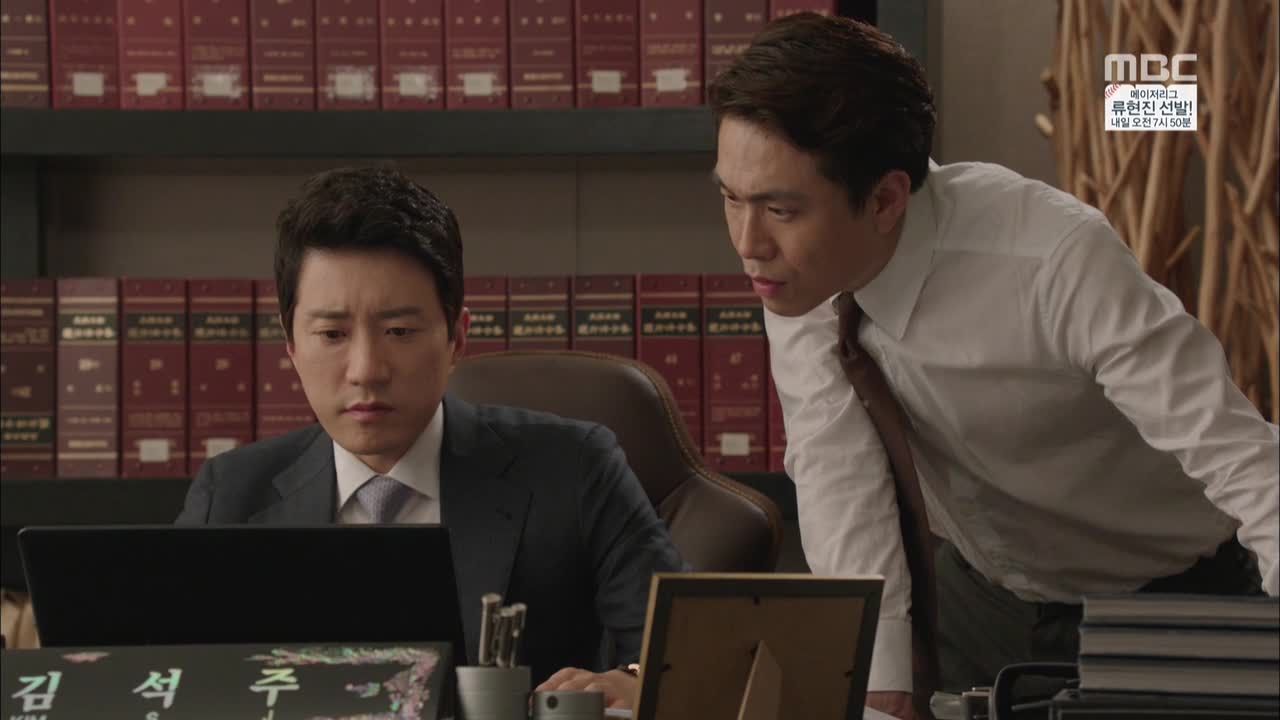 Seok-ju tells Sang-tae to go home, but he sticks around to help, saying that he's got no wife or children to go home to. Why go home when you can be bromantic? Sang-tae notices that the CPs were sold for pretty cheap, and Seok-ju reasons that the low cost was intended because investors would be less willing to sue if the return would be only a fraction of their original investment. Like Ji-yoon's aunt.
After some thorough research, Seok-ju can see Yoorim's plan of action. By making one person responsible, they can somehow regain their subsidiaries. Sang-tae brings up the fact that Yoorim's bankruptcy will force the company to undergo a significant reduction in capital, but Seok-ju thinks that Yoorim will somehow avoid that obstacle. He doesn't remember if he put the mechanism in place, but he can see it happening.
Jung-seon is delivered today's newspaper in her cell, and her jail mates comment that she must be a chaebol's daughter, seeing that she gets special privileges. She sees the news of Yoorim Energy and thinks back to Seok-ju's daunting prediction.
Seok-ju visits Chairman Gwon to update him on his findings. Seok-ju predicts that someone will come forward to Chairman Gwon and propose that they avoid the capital reduction with overseas funds, a source yet unknown to both Seok-ju and Chairman Gwon. That person will be the culprit who illegally pocketed funds. He's telling Chairman Gwon his findings because he believes that he wouldn't want his granddaughter stuck in prison for ten years.
After Seok-ju heads out, Chairman Gwon holds a meeting with Cha Yeong Woo Firm's vice president and the uncles. One of the uncles starts the meeting with the option of receiving funds and even an acquisition proposal from Taiwan. Aha, he's the culprit.
But Chairman Gwon and his team all seem to be on the same page, as they've been planning this together the whole time. Chairman Gwon tells them about how much Seok-ju has figured out, and the vice president ensures him that he shouldn't need to worry about Seok-ju. Ugh, they're ALL culprits.
Seok-ju visits the Yoorim CP trials, where he hears the plight of the victims. Many were fooled into investing large sums of money and are struggling to support themselves. Outside the courtroom, Seok-ju runs into Ji-yoon's aunt, and they sit down to talk about the unfortunate situation.
Sang-tae meets Seok-ju at the courthouse and notices a bunch of people writing petitions. They find it curious, as they are victims of different companies within Yoorim. Ji-yoon's aunt explains that all the CP investment victims are petitioning to save Yoorim Cement because the Yoorim Cement investment victims have a chance of being repaid if that subsidiary is saved. It's a last attempt to save those who can be saved.
Originally, Yoorim Cement would undergo reduction in capital and stock value as a punishment for incompetent business. But, they're petitioning to save Yoorim Cement from the capital reduction punishment that would naturally result from bankruptcy. This is the mechanism that pre-amnesia Seok-ju had planned for. The company's victims are saving their own enemy. Ingenious.
On his way out, Seok-ju runs into the Yoorim uncles, who thank him for his plan that worked out perfectly. They didn't need to do a thing, and the victims saved their company for them. Seok-ju doesn't look pleased, but he's already working on his next plan. Yoorim obviously prioritizes the money over Jung-seon, so it's up to Seok-ju to get her out.
Ji-yoon's aunt comes to her house with her hands full of groceries and tells her about her day at the courthouse. She tells Ji-yoon about how thoughtful Sang-tae and Seok-ju were, but Ji-yoon cuts her off. "Seok-ju is Yoorim's future son-in-law. Why do you think he was there?"
She just revealed everything to the enemy, but Ji-yoon's aunt wonders why Seok-ju and Sang-tae were against the petition-writing. The petitions would have helped Yoorim. Maybe these lawyers can help her. Ji-yoon calls her aunt naïve and sits down to give her aunt a dose of reality: these lawyers won't be helping the victims.
Parents tell their kids to study hard, get a good job, and enjoy the privileges of being rich. Even Ji-yoon's aunt told her a version of that: study hard, get a good job, marry well, and live luxuriously. Hardly any parents tell their kids to go to school to help the uneducated fight unfair treatment, so why should we expect them to help us? True, but it sounds extra cynical coming out of Ji-yoon.
Next door, Seok-ju feeds snacks to Khan, who is thoroughly enjoying his time. Seok-ju comments on how simple happiness is and decides to take Khan on a walk. He runs into Ji-yoon as he comes out and mentions her aunt buying CP from Yoorim.
She turns around and asks about his emphasis on finding the truth: Does that truth change in different situations? Does it change for his fiancée? She leaves him with that question and heads inside.
In the morning paper, Seok-ju sees the news of Yoorim's acquisition by a Taiwanese company. He immediately calls Chairman Gwon, but he's been hospitalized and is unavailable. But it seems to be more of a calculated move, as the vice president reports to Yeong-woo that Chairman Gwon seems to be avoiding publicity, given his situation.
He also reports that Seok-ju has caught up on the Yoorim situation and wants Jung-seon to be released. The problem is that they're representing Yoorim and Chairman Gwon, not Jung-seon, but Seok-ju's interference could negatively affect Yoorim's case. The vice president asks about Seok-ju's uncharacteristic behavior lately, and Yeong-woo spills the beans. He's lost his memory.
Yeong-woo finds it impressive that Seok-ju caught up, even with his memory loss and such little information on the Yoorim case. He fears that Seok-ju will decide to represent the group of victims, as he's been trying to make amends recently. Any other lawyer would fail, but Seok-ju could sustain a case against Yoorim. But even with memory loss, Seok-ju is Seok-ju, and Yeong-woo thinks that he hasn't revealed all his cards.
Seok-ju visits Jung-seon again with more information. Her grandfather, Chairman Gwon, has been hospitalized but probably intentionally. Yoorim Energy has been sold but for an insignificant amount of money that will not cover the massive debt. Seok-ju is hopeful that the prosecution will find something suspicious, but if they don't, Jung-seon will be prosecuted as the scapegoat for all this mess.
He shows her the news of the Taiwanese company Tayu that plans to acquire Yoorim at a fraction of its original worth. When the transaction is complete, all of Yoorim's stocks will transfer over to Tayu, and it will become the major shareholder. But Tayu is probably owned by one of Jung-seon's uncles.
Jung-seon remembers that her second uncle's wife is from Taiwan, and everything makes sense. Seok-ju tries to convince Jung-seon to get herself out of this situation, but she still seems hesitant. He advises her to tell the truth in court, and he says that he'll try to change her uncles' testimonies to save both her and the company.
Seok-ju is once again disappointed at the terrible person he used to be. Before he walks out of the visiting room, Jung-seon apologizes to him, but that seems to do little to pacify his disappointment.
Guests are visiting Seok-ju's father to ask about his health and future plans for his office. Unfortunately, he'll be closing his office and giving up work because of his health. Seok-ju walks in and joins the conversation.
The guests are planning to prosecute against a bank for fraud, and that bank happens to be represented by Seok-ju's firm. Before the guests leave, Seok-ju asks to check their prosecutor and smiles when he sees that it's Prosecutor Lee Sun-hee. He ensures them that they'll be in good hands.
When he goes back inside, his father is holding his phone, confused. He can't remember what he was about to do. He looks at his labeled pills, and Seok-ju asks what he's doing. He looks up at Seok-ju but can't remember. Seok-ju asks why he labeled his pills, and his father says that he's just getting forgetful with old age. His Alzheimer's secret is safe for now, but I don't know for how long…
Seok-ju is surprised to hear that his father will be giving up work, but his father justifies his decision with his deteriorating health. You can't properly do your job in court without good health. His father is also surprised when Seok-ju tells him that he'll be quitting soon as well. He doesn't have any plans, but he's sure he won't starve.
Then Seok-ju asks his father if he has any regrets. He answers that he's had none, that he would make the same decisions if he were to go back, but he acknowledges that it wasn't easy for the people around him. When he was arrested, Seok-ju's grandmother fainted, and Seok-ju found his relationship with his father to be strained.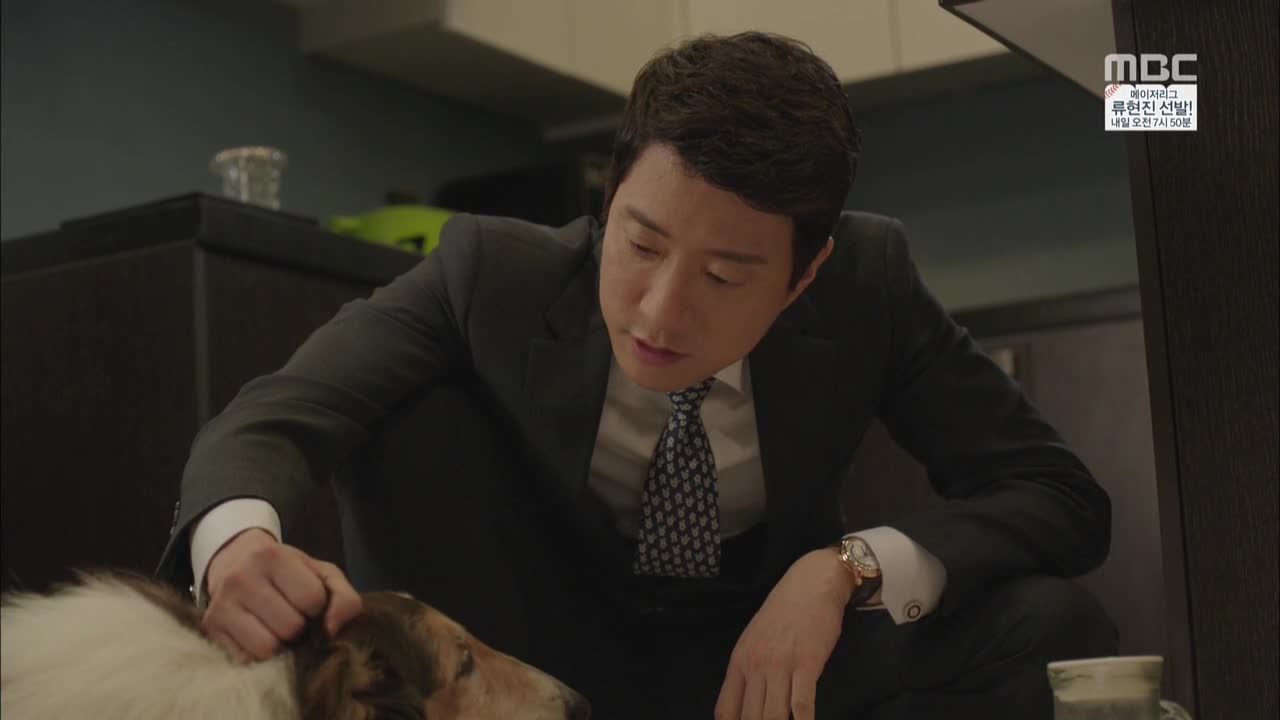 Seok-ju's father asks about Khan, so he gives him the latest. Khan got surgery, and he's currently getting treatment. He feels sorry for leaving Khan in an empty house all day and presumes that Khan would have been happier at his father's place. Before Seok-ju leaves, the cleaning ajumma tells him that he took Khan when he fought with his father a few years ago. Of course he doesn't remember, but when he goes home, he tells Khan that they'll visit his father together soon.
Negotiations are well underway the next day between the Yoorim uncles and Seok-ju, who proposes that they spend a little more to release Jung-seon. The Yoorim uncles argue that Jung-seon chose to be the scapegoat, but Seok-ju pulls out an official document confirming her as his client. She's changed her mind about the whole scapegoat thing.
Seok-ju also adds that he'll be helping with the class action lawsuit against Yoorim. He would be illegally representing both parties, but he's leaving the Cha Yeong Woo Firm today, so that won't be a problem.
The Yoorim uncles can't believe that Seok-ju would go this far, but Seok-ju does have another option for them. He gives them different overseas investment options to cover up their illegal pocketing. As long as they release Jung-seon, they won't be needing to face Seok-ju any further in court.
Yeong-woo has been watching the negotiations in his room and turns off his surveillance footage as Seok-ju comes into his office. Seok-ju hands him his resignation letter and thanks him for everything. He says that he'll be taking a break for the time being, and Yeong-woo says he hopes to see Seok-ju again when his memory returns. He also gets confirmation from Yeong-woo that his overseas funds are his personal savings, and with that they share a farewell handshake.
In a series of flashbacks, we see Yeong-woo telling Seok-ju about his potential. Some people aren't born to enjoy the simple pleasures of life; they must fulfill their potential. And he somewhat did by cleaning up his mess in both the Jung Hye-ryeong case and the Yoorim case. Yeong-woo tells his vice president to follow Seok-ju's requests, as they cannot fight against someone who's got nothing to lose.
The other associates and interns are shocked to see Seok-ju leave, and Yeong-woo gives the excuse that Seok-ju has yet to recover from his accident. Ji-yoon follows Seok-ju out and just misses the elevator.
As Seok-ju is exiting the building, we see Ji-won enter. He sees Seok-ju moving out and Ji-yoon following after him. The new ace has arrived.
Slow motion and into the light, Seok-ju exits the building, looking refreshed and free. He takes a deep breath, finally released from his burdens.

COMMENTS
Ah, freedom at last. The slow motion walk into the light was a little dramatic, but I get it. He's finally escaped the hell that he'd created. I don't suppose that he's completely escaped from his old disappointing self, but quitting the firm is a pretty good attempt to start fresh. I'm a little surprised that Seok-ju didn't last longer at the firm because I was expecting to see him struggle and butt heads with Ji-won. But I'm sure it'll happen at some point. It would be an unforgivable missed opportunity if we don't put these two against each other and witness the charisma overload. That being said, I would love to see more solo Ji-won at work. Does he have a moral compass? Is he like pre- or post-amnesia Seok-ju? I'm sure we'll find out soon enough.
Yeong-woo isn't my favorite character, but I've got to admit, he's pretty intriguing. A lot of what he says and does reveals a twisted version of the truth that seems so realistic at times. His version of "innocent until proven guilty" is not a matter of due process; it's a matter of making sure there's no proof of guilt, whether or not the person is actually guilty. But he's not all about being the bad guy either. He knows when he needs to abandon ship and let the criminals pay their dues. All of his actions, however, are motivated by his quest to preserve and build his empire: the Cha Yeong Woo Firm. I'm not sure if he has a moral gray area or if he's just a jaded man driven by capitalism. I'll miss that interesting charged dynamic we see with Yeong-woo and Seok-ju, but I wonder if Ji-won will fill that void.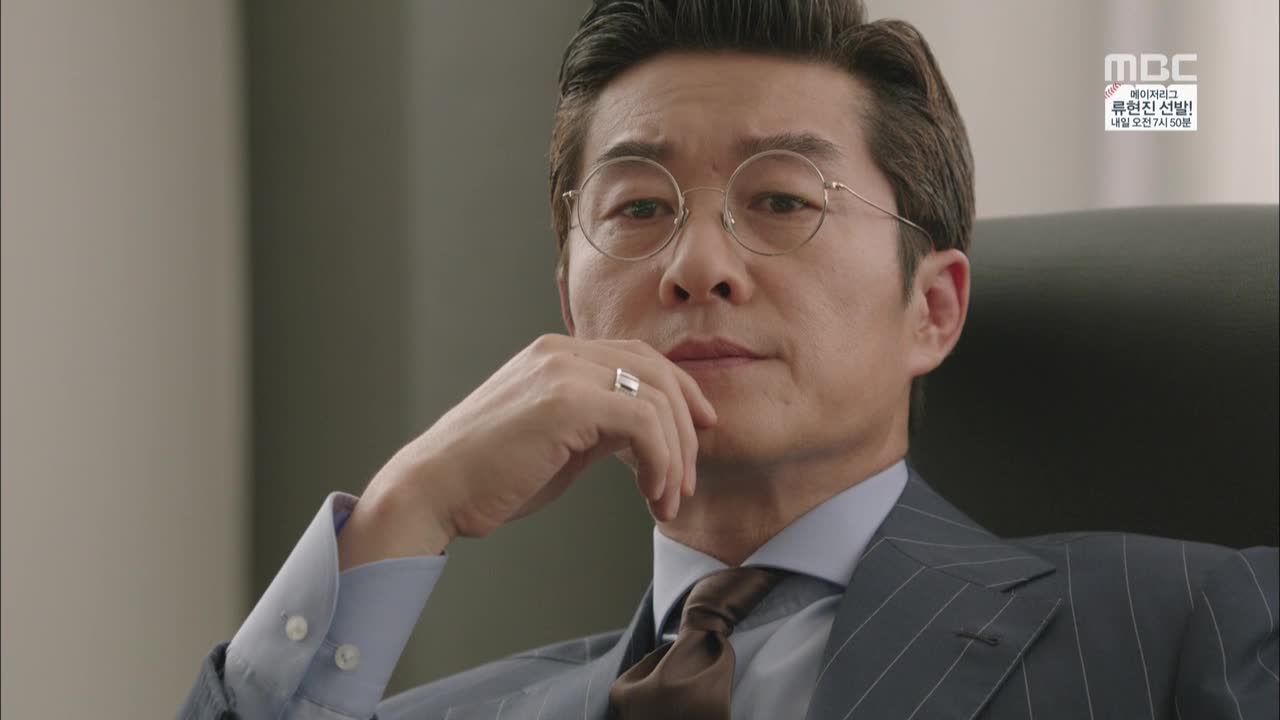 Seok-ju's intelligence has always been pretty obvious, but we clearly see the dual quality of his ingenuity in this episode. His skill is a double-edged sword for Yeong-woo and for himself. Yeong-woo definitely fears his skill, and it served him well in getting his (literal) final say at the firm. But for himself, it's both a blessing and a curse. There's no doubt that his past self planned some horrible almost cruel scenarios, but there wouldn't have been any other way to fix them without that same intelligence. He needs the same mechanism he used to create his demons to destroy them. But for what? Peace of mind? The truth? Ji-yoon poses a good question. In what situations does the truth change?
That's the conflict Seok-ju faces when he's trying to protect Jung-seon, but I do think he finds a good compromise. I found myself a bit frustrated yet sympathetic to see Jung-seon still hesitant to turn on her family after finding out they tried to frame her. They obviously don't care about her, but she does because maybe they're all she's got. I hope we see more of her story as we go forward because the vulnerability behind her cold apathetic façade is worth some attention.
And how much do I love that Sang-tae is looking out for his amnesiac friend? I wasn't sure how much help he could be to the infamous Kim Seok-ju, but he was actually helpful and even slightly comical. His impish quality never seems to leave him, even in front of our least favorite prosecutor. Seok-ju may have left the firm and his marriage plans with Jung-seon may be over, but the bromance will go on. Near, far, wherever you are.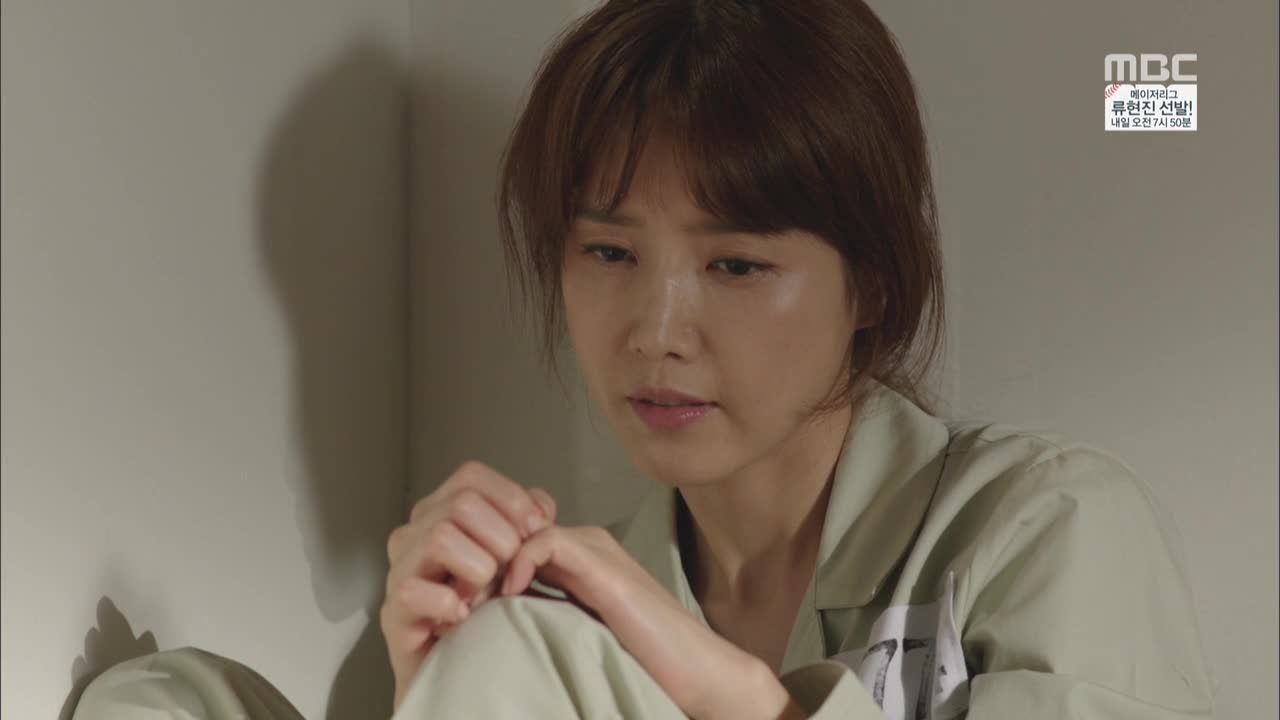 RELATED POSTS
Tags: A New Leaf, featured, Kim Myung-min, Kim Sang-joong, Park Min-young