A New Leaf: Episode 13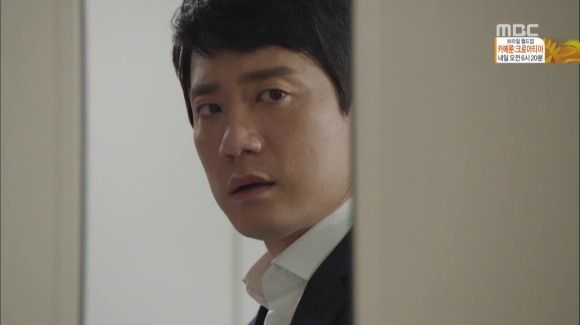 Everything speeds up as we introduce the final battle between our two powerhouses. As more and more people join the battle, we begin to realize that this is a much bigger case with enormous stakes. Seok-ju takes a hand in his father's cases, as the world just can't seem to give him a break: an ill father, still no memory, and now another case. But he shows us that even without the infamous Cha Yeong Woo Firm, he himself poses a big enough threat.

EPISODE 13 RECAP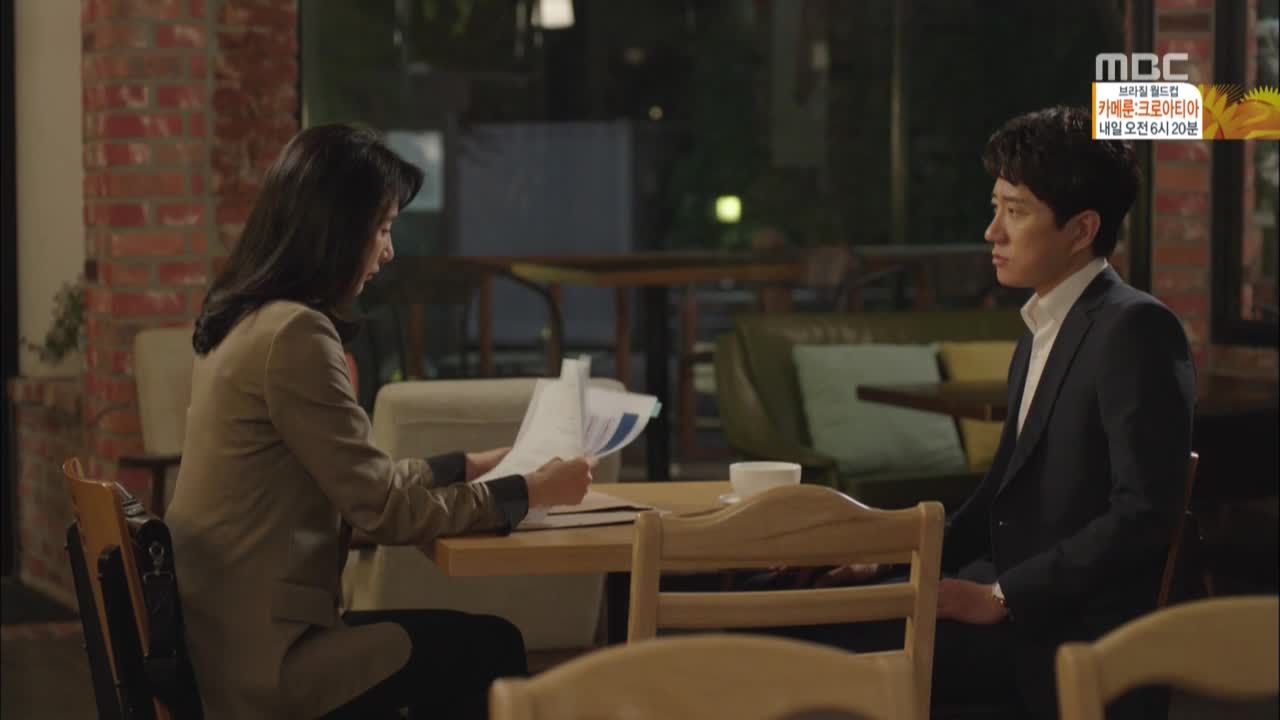 Seok-ju meets up with Prosecutor Lee to discuss details about the case. She's surprised that he left the firm but also because he's getting involved in this case to help out his father's acquaintances. He was never close to his father.
He reveals that he was the one to send in the calculations on the banks' benefits from the fraudulent deals and assumes that his former firm manipulated the judges to dismiss the search warrants. It's all power from money, and this case in particular has a lot of it at risk.
Seok-ju hands her some files he researched: a 1994 Bankers Trust case that's quite similar to this one. He offers to do more research since he's got nothing much else to do nowadays. Prosecutor Lee still seems hopeful that the vote won't be unanimous, that there will be some sort of opposition in her favor. But Seok-ju thinks otherwise, cynically stating that manipulating a few people doesn't cost that much money.
Prosecutor Lee takes offense to this, saying that Seok-ju shouldn't underestimate people. "I'm sorry that since you've lived that way, all the people around you are just like you, but there are people in this world who strive to live righteously." She accuses him of looking down on humanity by assuming that they will choose to be corrupt. Seok-ju apologizes and looks a little regretful.
At the Finance Supervisory Service examination, one of the board members accuses Yeong-woo's clients of giving out loans without properly addressing the risks. Although the lawyer tries to defend them, the facts are pretty clear. At least three hundred financially stable companies have failed, and the banks will need to take responsibility, whether or not they lose a substantial amount of money.
Yeong-woo is given a report of the examination and looks into this board member, Chief Moon, who seems to have some loans and is looking to provide a better but more expensive education for his children. The solution seems simple, and Yeong-woo sends the former director – now, of course, at the firm – to set up a meeting with Chief Moon.
Realizing that he's going to be bribed, Chief Moon expresses his disappointment in his former director. He seems determined to help the failed companies receive their compensation. But Yeong-woo's vice-president hands him a bankbook from the Bank of the Philippines with almost 3 billion won (approximately 3 million dollars) and asks him to reconsider. There is a certain trend in the case, and it would help him to lean towards the winning side and collect some benefits from doing so. Chief Moon's determination wavers.
I assume that he takes the money, seeing that Prosecutor Lee receives the unbelievable results from the examination. She calls Seok-ju in frustration, and he gives her: "I told you so." He advises her to toughen up and prepare for even worse from her opponents.
Prosecutor Lee visits her boss with requests to contact overseas sources about the Financial Supervisory Service results. She needs another expert opinion to prove her case, but her boss finds it to be a risky move, since bringing in an overseas consultant will expose the embarrassing corruption in the nation's system. Prosecutor Lee insists that she'll interrogate thoroughly, and he eventually agrees.
The banks' representatives are sent in for the prosecutor's examination, and Prosecutor Lee is not letting anyone get off the hook. She examines them even as night falls, repeatedly asking the same question. She's determined to get an answer.
Seok-ju is at his father's house with a finger pricker for what he thinks is his diabetic condition. He's done research on diabetes and tells his father to check his blood sugar levels regularly. He tries to use the device, but his father slips away his finger, not willing to blow his cover. Seok-ju instructs his father to check his blood sugar and then offers to help him clean his office the next morning. His father calls Seok-ju annoying, but he flashes a smile of appreciation after he leaves.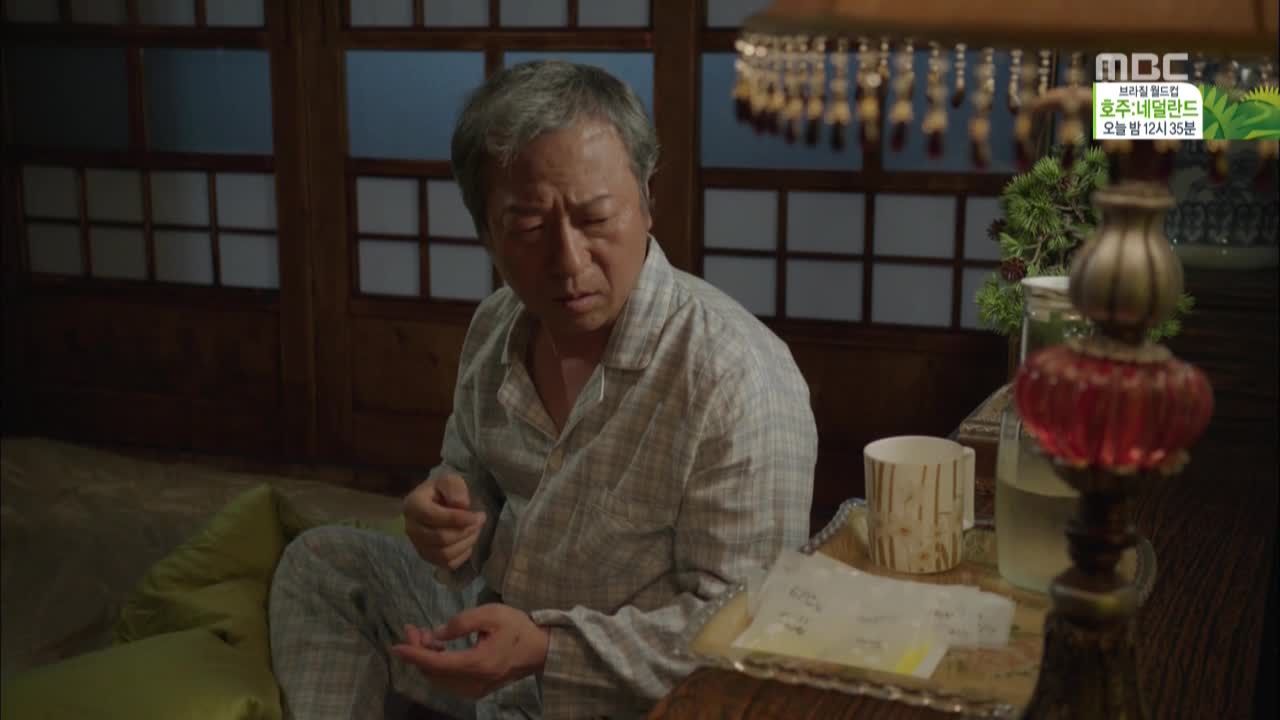 Later that night, Seok-ju's father finds his hands shaking and can't remember if he'd taken his medication. He suffers intense chills throughout the night, and it's clear that his Alzheimer's is getting worse.
Back home, Seok-ju looks through the box that Ji-yoon gave him. He puts the hard drive in a drawer and finds his watch that Ji-yoon snuck in. He has no memory of the watch, so he heads next door to ask her about it. Ji-yoon's eyes widen at the sight of the watch, and she assures him that it's his. He can even ask Sang-tae about it. Clearly flustered, she rushes into her apartment.
The next morning, Seok-ju's father staggers on the street, weakened by his condition. He almost makes it to his office, but he collapses in a cold sweat. Luckily, a passerby recognizes him and calls him an ambulance. As the ambulance races off with his father, Seok-ju arrives at the office, unaware of the emergency.
Seok-ju walks around his father's empty office, taking in his surroundings. He sits waiting for his father, but when he gets a call from one of his father's clients notifying him of the emergency, he rushes out.
Jung-seon has joined her family meeting and makes some snide remarks about how nice it is outside of jail. She mentions that someone in the family may need to spend a long time in jail if the case doesn't go as planned, to which her two uncles fidget. When asked about her marriage with Seok-ju, she says that she's not looking to go on with a marriage that her family doesn't approve of. One in a family – her mother – is enough.
Seok-ju's father has suffered a shock from a sudden drop in blood sugar. The doctor tells Seok-ju that he's passed the critical phase but should remain hospitalized, as he's still unstable and hasn't fully recovered consciousness. Seok-ju watches his father from outside the hospital room, full of worry.
Prosecutor Lee has come to visit one of the bank representatives at his own bank after a night of interrogation. He's visibly exhausted, but she's not ready to give up. She asks him to submit documents about the loans, or else the same interrogation from the past three nights will continue. He readily agrees and hands over a couple documents. Turns out, this tactic was recommended by Seok-ju, and it sure did work.
The bank representative visits the firm to show Ji-won the documents that he handed over. Ji-won looks through the documents, wide-eyed. They just handed over key evidence to the prosecutor. All their efforts to block search warrants have gone to waste, as their client voluntarily handed over the evidence. Muhaha, that's what normal people with a conscience call karma.
Seok-ju talks to his father's former clients, who escorted his father to the hospital. He thanks them for their quick response and advises them more on the case. One of the clients talks on the phone about getting more loans to repay his big debt, and Seok-ju stops them to explain a different option. They can request to invalidate their contract during their lawsuit proceedings, therefore, getting temporary monetary relief. He looks like he wants to do more, but this is all he can do right now.
Jung-seon takes out the picture of her father and looks at it longingly. She makes a call to her father, who seems relieved and happy to hear her voice. He had been worrying about her after seeing the news of her sentence. They talk about her wedding, and her father just wants to make sure that her future husband will treat her well and make her happy. It's a sweet father-daughter moment, and you can see that Jung-seon really does miss her father.
She goes out for a run, ready to start afresh. It's quite a different Jung-seon from what we've seen so far. She stops to make a call to Seok-ju, who doesn't answer, probably busy with his father.
Seok-ju is at the hospital, where the nurse notifies him that his father just woke up. Excited and relieved, Seok-ju sits down to talk to his father. But he doesn't recognize him; he insists that his son is in college. Uh-oh, the Alzheimer's has kicked in.
Seok-ju consults the doctor outside the hospital room, confused that shock from low blood sugar could cause memory loss. But the doctor clarifies his father's condition: it's Alzheimer's. Although his memory may return with the stabilization of his condition, the Alzheimer's will continue to affect his memory. Seok-ju is shocked and close to tears, unsure of how to respond. He tells the doctor that he will contact his hyung abroad and heads back into the room.
He sits down, and his father recognizes him as "that person again" and tells him that he looks a lot like his son. Seok-ju was told not to correct his father as his stress could increase with confusion, so he goes along with his father's perception, where his son is still a third-year college student.
Back at the firm, Ji-won requests an assistant to help him with some research, preferably one with a friendly and approachable nature. Yeong-woo looks outside the conference room and spots the one: Ji-yoon. The interns struggle in trying to understand the case, but Ji-won walks over to tell them that their job is simply research, as they don't have the experience or judgment yet to fully understand the case.
In his office, Ji-won tells Ji-yoon what to research from the victims. He wants to know how they were approached, what they bought, and their background as well. Basically anything that would be useful to their side. He says that Ji-yoon has a talent for making people around her comfortable, and adds that it's nice to see her at the firm. She responds that she's glad to see him here as well.
After the meeting with Ji-won, Ji-yoon is approached by Sang-tae, who asks her for a favor. Seok-ju asked him to give Khan food and water, but he's got a client meeting and won't be able to do so. Since she's right next door, Ji-yoon agrees to do the chore.
Seok-ju does his work beside his father and notices that he has missed calls from Jung-seon. But he puts that aside when his father wakes up, still living in his past memory. He tells Seok-ju that his son goes to law school and scored the second highest on his examinations. His son was always intelligent, and he raised him strictly, afraid that his talents would turn into arrogance.
He also explains Seok-ju's name, and its origins in hanja: "seok" meaning rock and "ju" meaning pillar. He wanted Seok-ju to be a strong, long-lasting pillar for law and justice, which seems somewhat fitting yet ironic. Seok-ju's father has a vision for his son to become someone of help to this world, but he knows it's all his desire.
He wasn't able to watch over his son much (due to his imprisonment) and knows that he can't criticize his son if he doesn't follow his wishes. Although he's apologetic towards his son for encumbering him with his own ideas of justice, he still has faith in him, and he tells Seok-ju that he'll understand the feeling when he has children himself.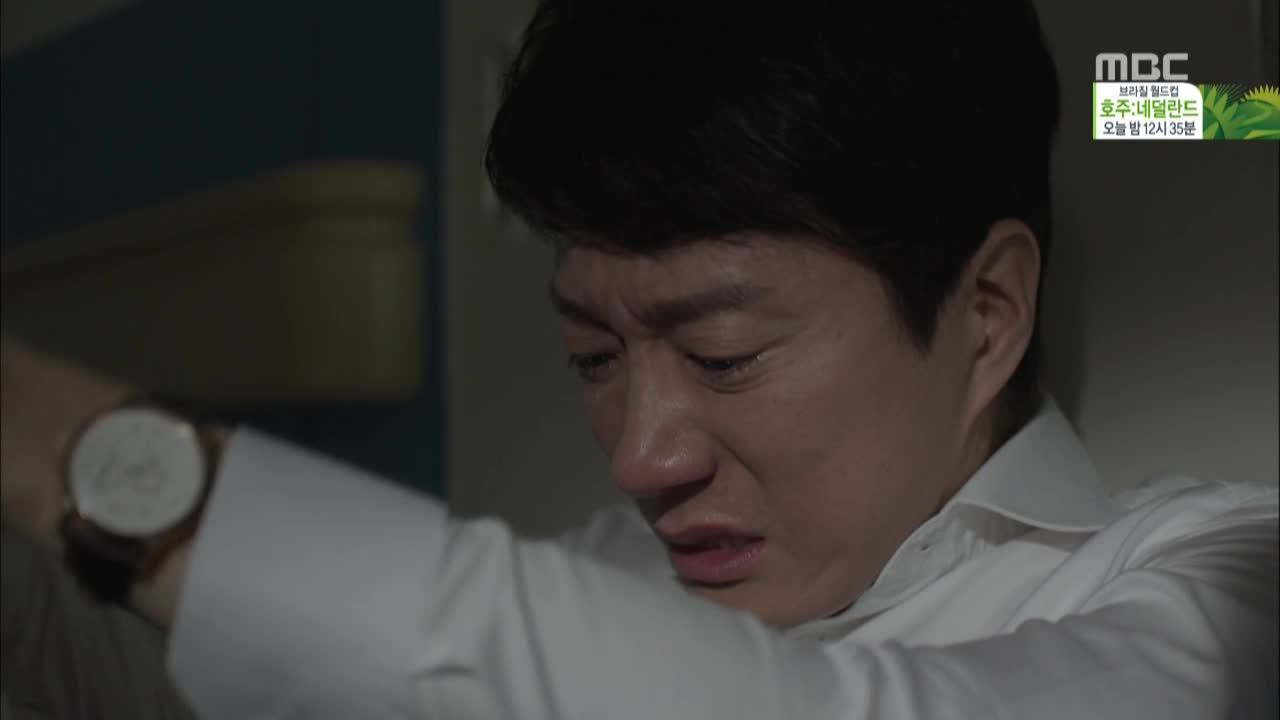 Tears well up in Seok-ju's eyes, and he ends up outside the hospital room to have a good cry. He thinks back to his father's words; we don't know if it's just a flashback or a glimpse into Seok-ju's returning memory, but we get a flashback to the old Seok-ju who argues against his father's ideas of righteousness.
Seok-ju finally gets a chance to call Jung-seon and tell her about his current situation with his father. She also updates him that she'll be visiting her father in the Philippines. They end their call agreeing to meet up after she returns.
Ji-yoon begins her research by visiting one of the affected companies, one of Seok-ju's father's clients. Although she's initially rejected because she's from the Cha Yeong Woo Firm, her willingness to actually understand the case catches the man's attention.
She's invited into another office, where she sits down to talk to the owner about the case. As her own father's company has filed for bankruptcy, she empathizes with the owner. She manages to look over the documents that were given to the victims and thanks them for their time.
Seok-ju's father has finally woken up with his returned memory, confused at why he's at the hospital. The doctor warns Seok-ju about his father's deteriorating condition; he will need someone looking after him. When Seok-ju goes back into the hospital room, his father is looking at legal documents and sees that Seok-ju will be submitting the contract invalidation request under his name.
While Seok-ju is submitting the request, we get another glimpse at our Angry Chairman in court. He seems to be filing for bankruptcy, and he reports his company's income levels, which are quite high. When given the chance to say any last words, he brags about his creation, Baekdu Soju, that raised Korea's soju sales from 40% to 60%. He promises to save his soju company and asks the judge to help him do so.
Walking out of the courtroom, Soju Chairman looks pleased with his performance in court. Although one of his assistants reports that the judge was seen playing a round of golf with Cha Yeong-woo's employees, he still has faith in the judge to rule in his favor. He recognizes Seok-ju and talks to him like a foe, warning him pointedly to be wary of attacks late at night.
Seok-ju glances at the screen behind them and figures out that this mysterious man is Soju Chairman Jin Jin-ho. Chairman Jin yells at Seok-ju that his position was jeopardized by his firm's activities. Seok-ju responds curtly to all of the chairman's remarks and leaves, making him even more infuriated at this new Seok-ju.
Ji-won receives the provisional contract invalidation request and sees that Seok-ju is listed as the opposing lawyer. He reports this to Yeong-woo, who automatically plans another bribery session with the judge heading this decision. Ji-won doesn't believe that this is the Seok-ju he knew, so Yeong-woo tells him the truth about Seok-ju's condition.
In court, Seok-ju and Ji-won duke it out. Seok-ju argues that the contract termination is necessary at least for the time being, as these companies have lost a majority of their income from these loans already. They have to take out more loans just to repay this one. On the other hand, Ji-won argues that this request violates the fundamental idea and reason for contracts, as contracts are made not to be broken.
The final decision favors Seok-ju's side, and the temporary contract termination is granted. Seok-ju and his clients walk out of the courthouse relieved. They respond to the media with optimism, that their justice system is working.
Meanwhile, the Cha Yeong Woo Firm looks dark and gloomy. Their clients complain that the large amount of money that they paid for the firm's services has gone to waste. Their banks will lose customers, and their funds will not be able to match the overwhelming amount of overseas payments necessary for business.
Ji-won responds with a vague, "We will do our best," but that's not enough for the client; he wants a plan. Tough day for our new ace.
Seok-ju meets up with Prosecutor Lee after the trial for some updates on the case. During their conversation, Seok-ju realizes that he should have included all of the affected companies to make a stronger case because he guesses Cha Yeong Woo Firm's next move. They're going to manipulate the courthouse personnel so that the courts will be staffed with judges who will rule in their favor.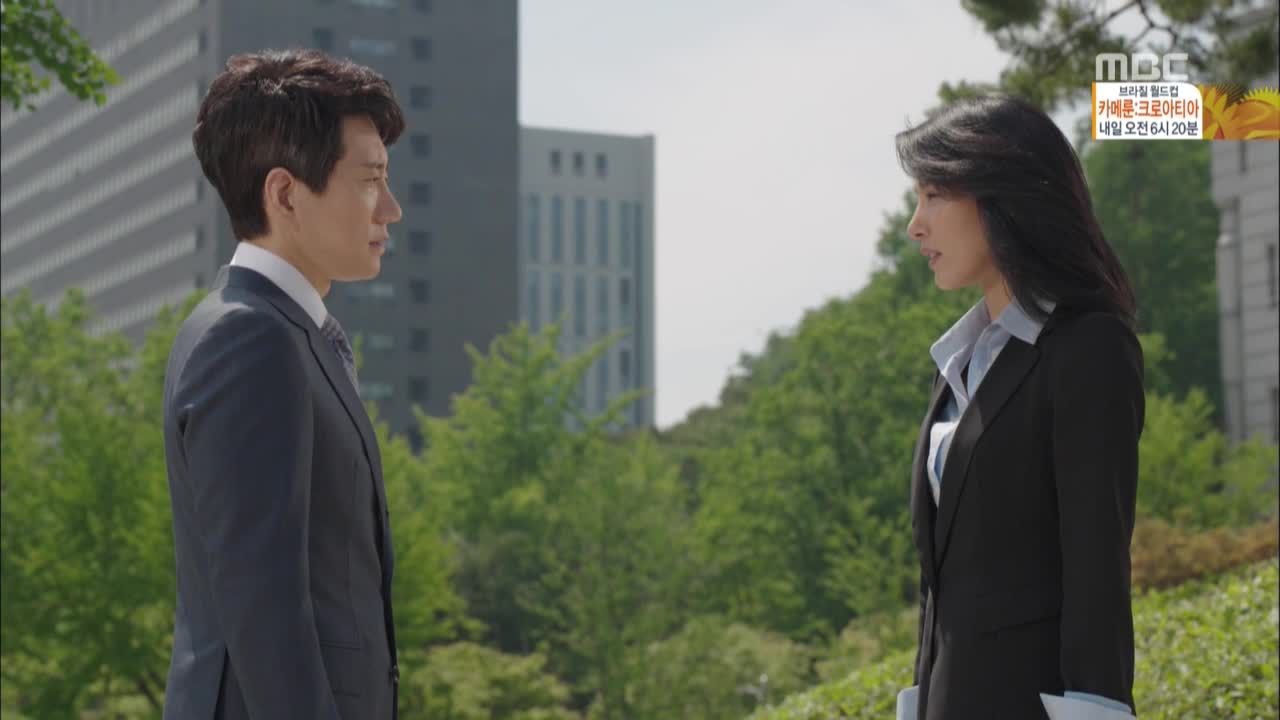 As expected, that's what Yeong-woo is doing right now. He's ordering promotions of judges left and right, and we know that his power does reach to this extent. In fact, he's restructuring all the way to the top, so that the Supreme Court will be in his favor. Ji-won updates him on the prosecution, making Yeong-woo think about infiltrating the prosecutor's office as well.
Yeong-woo also orders audits on the companies heading the joint lawsuit. He wants continuous pressure from the banks on these companies to show them what they're up against. Ji-won looks at Yeong-woo with a flicker of fear, as he continues to construct his destructive master plan.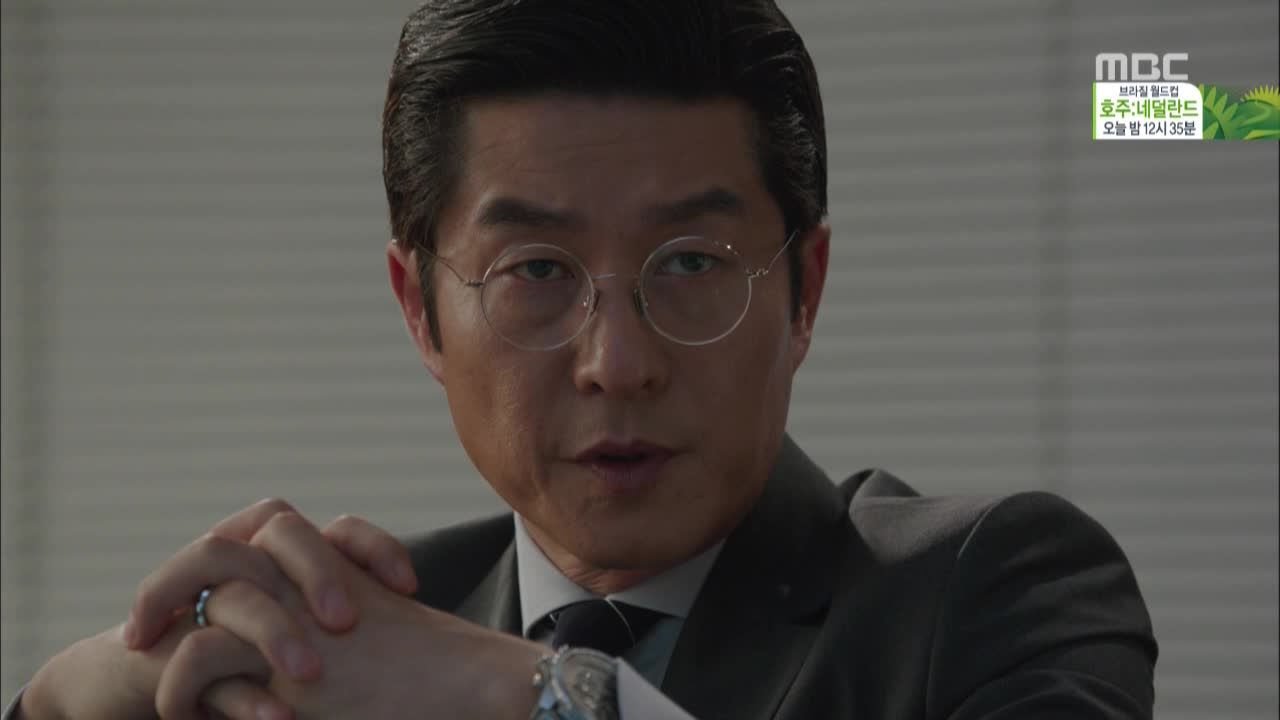 COMMENTS
Yeong-woo is one scary man. There's no end to his power and evils because basically, he has no conscience. He's the devil himself, and I can see how Seok-ju became the devil's child under his wing. If I were Ji-won, I would get the hell out of that place. But I can't tell if Ji-won is in awe or fearful of Yeong-woo's pervasive authority. It's an impressive feat to have the whole legal system in the palm of your hand, but it costs your soul. And hopefully Ji-won isn't willing to give his up just yet, or maybe ever.
Good thing we have Seok-ju in his right mind, to use his intelligence and insider experience in a more conscience-friendly direction. He just can't seem to catch himself a break, but I think he needed something to do with his smarts anyway; he definitely seemed bored after he left the firm, with nothing to do. He's getting work done with his skills, and partnering up with Prosecutor Lee is probably one of the best things that happened in this episode. His cynicism and her idealism seem to balance out pretty well, and she was definitely kicking some ass. Prosecutor Lee, you go girl.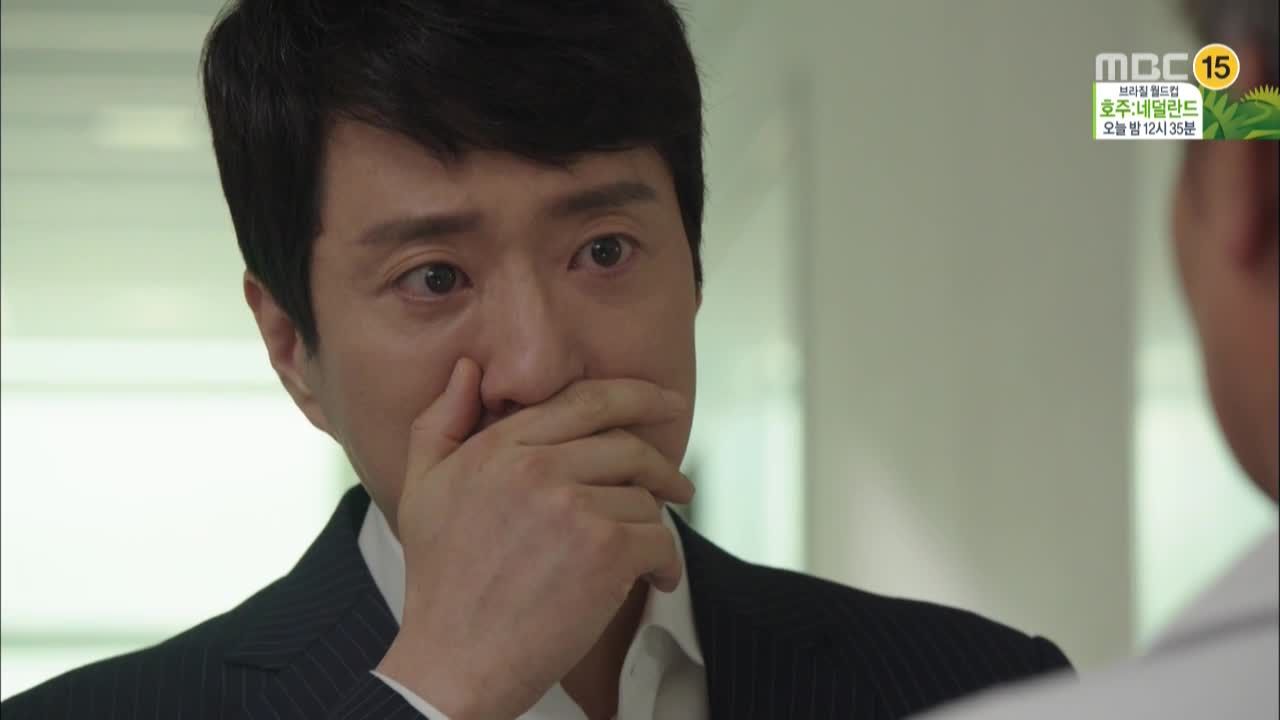 But oh man, Seok-ju when he figured out his father's condition? Pure heartbreak. The irony and pain of the whole situation is simply too much to handle. It's a poignant scene, one that I never would have expected from our old Seok-ju. We did get a flashback to our old Seok-ju, and that makes me wonder if the memories will ever come back. I'm interested to see if there's a perfect time for Seok-ju's memory to come back because at this point, I'm not sure if that's all that important. I want to figure out who caused his accident, and I want him to make it clear to Ji-yoon that NOTHING happened, but I'm not sure how much that matters. Of course, Seok-ju would be relieved to fill that empty memory void, but I think he'll be the same new Seok-ju that he's become.
Speaking of… yo, Ji-yoon. Where are you? We're seeing so little of her that I'm beginning to think that she's just being written off as a minor intern character. I feel like the only thing written in her script is following orders. Go here, interrogate this person, research. She lives right next door to Seok-ju, but their meager interactions make me forget that's still a thing. Her spot seems to be taken over by Prosecutor Lee, but I hope she makes a comeback in the final battle. I can remember one (maybe two?) episodes where she really stood out. She could use some more screen time.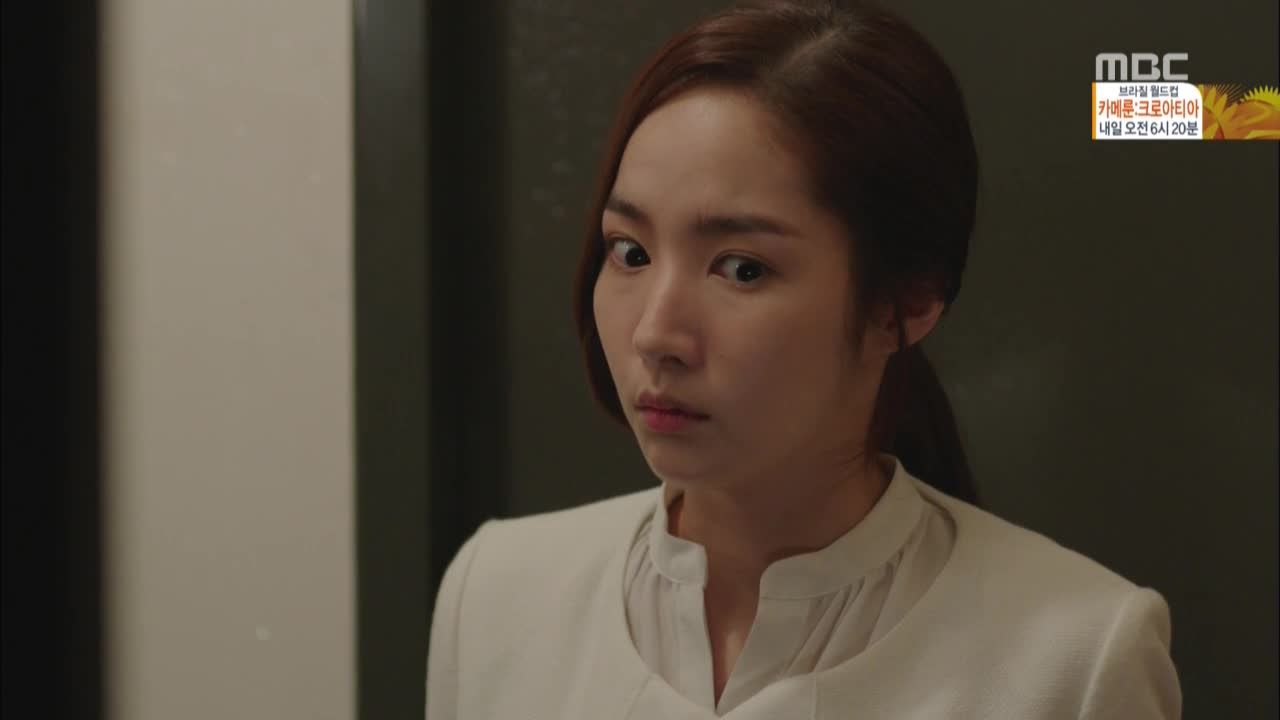 Another character I wish I could see more of: Jung-seon. We finally get a look into her relationship with her father, which is a nice change from her power-hungry "family." She acts so much more natural and relaxed even in the short phone call with her father. I feel for her loss, that she can't have her loving father near her, and I can tell that she would be much happier living with him. But Jung-seon comes out of jail somewhat empowered, and it makes me hopeful that she won't let her grandfather and uncles manipulate her like a pawn. She has the right to be treated fairly, and I hope she knows that she's worth a lot more than what her uncles believe.
For A New Leaf, this was a pretty eventful episode. Usually, there isn't this much going on, but I'm glad we're picking up the pace as we approach the final showdown. This had better be just a taste of the big court battle ahead, which I'm sure will be epic and full of charisma. Crack them knuckles, stretch out those legal muscles, and let's get this show on the road.
RELATED POSTS
Tags: A New Leaf, featured, Kim Myung-min, Kim Sang-joong, Park Min-young