A New Leaf: Episode 14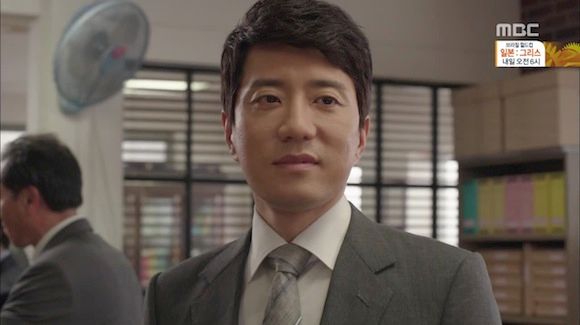 The savage war begins, with Seok-ju and Ji-won matching wits and pulling strings inside and outside of the courtroom. At times it seems like Seok-ju and his lovable team of sidekicks will never be able to win with the odds stacked against them, but they fight on regardless. The sweetness of this episode comes from watching Seok-ju's allies come closer together in response to the power of their opposition. Prosecutor Lee was, for me, the star of the episode, offering Seok-ju some valuable advice and persevering even when political machinations threaten her job. There are also some cute moments amidst the rush of mudslinging court cases, including some more development in the Saga of Seok-ju's Watch. The one thing you won't find this episode is any trace of Jung-seon — she's the elephant not in the room, if you follow me. Please come back, Not-Hateful Second Lead! Dramaland needs you!

EPISODE 14 RECAP
CEO Cha surprises Ji-won with his ruthlessness in the board meeting, declaring his intention to get rid of the current chief district attorney. It's reshuffling time in the court, and the CEO will bring his influence to bear in order to make sure that the new chief DA will be friendlier to the banks.
In a meeting with a high-ranking judge, CEO Cha puts his plan into action. He floats the idea that the current chief DA should be promoted to the post of chief librarian, while suggesting the replacement he knows he can control. The judge he's meeting seems to understand what isn't being said, and is willing to pull a few strings for the Cha Yeong Woo law firm.
Back at the firm, everything is in chaos because of the huge case. Ji-yoon's coworker comments on Seok-ju leaving right before everything started, and becoming famous for getting his injunction application passed. Ji-yoon is surprised to learn that Seok-ju isn't actually taking a break like he said. Sang-tae pretends that he's surprised too, and hurries away.
Seok-ju looks for his father at his house, but he isn't there. He sees a document his father was working on, showing that the case is still causing dad considerable stress, at a time when he should be focused on recovering.
CEO Cha and Ji-won get together for one of their strategy sessions (that double as exposition fests) where they explain the strategy behind their approach. There are so many individual cases with such a great deal of financial data involved that most judges won't be able to pay each case the attention it deserves. They'll simply follow the precedent set by the main case, which becomes even more critical because of the upcoming court reshuffling influenced by CEO Cha. At this point, CEO Cha needs to see the outcome of the first major case before knowing how to proceed.
Seok-ju's father is with some of the small business owners, which is a bad idea for everyone involved. They're piling stress on a sick person, and he's not likely to be able to give them the kind of help they need. When he visibly staggers, they (finally) help him to sit down, and call Seok-ju.
Seok-ju is still on the phone with the business owners when his father comes home. Seok-ju scolds him for going out alone, and is tearing up when he says how worried he was that his father might have collapsed.
They sit down at the table, and Seok-ju's father explains why he felt the need to go and offer his opinion. The banks retaliated by putting the leader of the small business associations and the expert witness under tax investigation.
Seok-ju is tired of seeing his father strain himself, and offers to take care of the case in his father's stead. Dad doesn't want to see his son take this case just out of concern, but because it's the right thing to do. Seok-ju doesn't quite share that selflessness, but he says that taking this case is better than worrying himself to death watching his father suffer. He leaves for the night, determined to see the rest of the case through.
At the law firm, Ji-won is surprised to find out how far CEO Cha is willing to go, and just how far his reach extends. The current challenge is to find a new candidate for the chief district attorney position, one who will view the position as an opportunity rather than a demotion. The CEO promises to get the Minister of Justice's approval. After the boss leaves, Ji-won looks a little shaken. He admits to CEO Cha's second-in-command that he was surprised by the amount of influence the firm can bring to bear.
A quick time skip shows that CEO Cha was successful — Han Sang-wook is now the chief district attorney after the court reshuffling. Prosecutor Lee meets with her boss to discuss her upcoming briefing with the new DA. She is told to be especially careful, because of the importance of this bank case and the new man in charge.
During the meeting, it becomes clear that Prosecutor Lee does not have a friend in Chief District Attorney Han. He dismisses her research and opinions drawn from American experts, and expresses an interest to hear from the entire department. Prosecutor Lee's colleague says that because this is a criminal case, the prosecutor in charge should present the information. But our newly promoted chief DA says he believes Prosecutor Lee is biased, and prefers to hear from the entire department.
Prosecutor Lee is furious after the meeting, recognizing that the Cha Yeong Woo law firm is starting to flex its muscles. The only thing to do, according to her superior, is to prosecute quickly before the ruling on the main case comes out. Meanwhile, Sang-tae arrives at Seok-ju's apartment and learns that his friend means to take over the case for his father, who is in poor health. Sang-tae approves, saying that he was never a good son before, so it's about time he started.
It's time for an underdog strategy session, as Sang-tae lays out a list of ace lawyers, judges, and various other people who have ties to CEO Cha. It's all of the people CEO Cha might be able to influence, and Seok-ju declares that if the new Chief Justice comes from that list, then the firm is making a major move.
The conversation turns to more personal, but no less important concerns when Sang-tae reveals that Ji-yoon fed Khan while Seok-ju was with his father in the hospital. This reminds Seok-ju of the watch Ji-yoon gave him, and he asks Sang-tae what its significance is. Sang-tae says it was an engagement present, but refuses to elaborate on its connection to Ji-yoon. He says Seok-ju should ask Ji-yoon directly, even when Seok-ju pulls the "How can you do this to your friend with amnesia?" card.
Seok-ju wastes no time in going to Ji-yoon's apartment. He wants to know why, if it was an engagement present, Sang-tae told him to ask Ji-yoon about it. Ji-yoon sees an out and stammers something about the watch and the hard drive being in the same box. Seok-ju sees through her pitiful attempt at misdirection, and his response is simultaneously manipulative, compelling, and crafty.
He tells Ji-yoon about his father's sickness, and how it eats at him that he can't properly reconcile with his dad until his memory comes back. "It's not easy," he says pointedly, "with all this interference." Ji-yoon crumbles, confessing that Seok-ju left the watch in her bathroom one night before he lost his memory.
The whole story comes out, from Ji-yoon's noble decision to help a friend, to the CCTV shenanigans she went through afterward to begin a lawsuit. Seok-ju thinks, based on Ji-yoon's memory of his words, that nothing happened, but neither of them can be sure. Unfortunately, Ji-yoon had her earphones in back when Pre-Amnesia Seok-ju told her nothing happened. Seok-ju can't rush out of the apartment fast enough, even though Ji-yoon wants to know more about the finance case. "Ask Attorney Park. Good luck with the move!" he mumbles as he bolts out the door.
Seok-ju braces against Ji-yoon's door for a moment in the hallway, wondering what exactly happened. But work waits for no one, and soon Seok-ju is on the phone searching for an expert witness who can testify that the banks knowingly committed fraud.
The professor he contacts admits that he was already approached by the Cha Yeong Woo firm with the offer of an expensive apartment. Even though he refused, he doesn't think it would be right to offer his opinion to either side. He also needs to think of his students, who might not get hired by the big banks if their professor testified against them.
Seok-ju gets a visit from his father, who has brought two old acquaintances. Dad introduces them, saying that they will be working with Seok-ju on the case. Score one for Dad's old connections, as the underdog team grows by two!
Seok-ju and Ji-won meet privately with a judge, who makes it clear that the workload involved in this series of cases is enormous. All of the small-to-mid size businesses filed independently, and judges and clerks are exhausted.
The judge wants to reduce the workload by reaching a settlement, most likely a compromise. This will avoid the cost and effort of taking the entire thing to the Supreme Court.
If you remember, this was exactly Ji-won's strategy for cutting off the business owners' defense at the knees, and he smiles to see the judge clearly leaning his way. Seok-ju is not happy, but he'll need more research and support to prove that extra time, effort and money are required for these cases.
Seok-ju and Prosecutor Lee meet up, neither happy with how things are going. Prosecutor Lee shares the new chief DA's decision to hear from the entire department instead of the prosecutor in charge, which Seok-ju recognizes as a ploy to keep the criminal case from moving forward. The two of them understand the main strategy of the defense, which is to wait for the ruling on the civil case and use that as a precedent and a way to stop the criminal cases. If the ruling goes against the business owners, Prosecutor Lee will not be allowed to continue prosecuting the banks for criminal action.
Bad news arrives for the business owners in the form of a reduced settlement offer. The CEO in question is only guaranteed 10% of his annual losses, which amounts to about $60,000 — peanuts, compared to the millions of dollars he had to pay. He decides that he has to go to trial, now that he has nothing left to lose.
Cut to the irate CEO of Baekdu Soju, who is on the losing side of the most recent ruling. He is also determined to go to trial, saying that it's impossible his prosperous company could have been so neatly hamstrung, unless the Cha Yeong Woo firm maneuvered secretly. He wants to look for a lawyer to take on the firm, and one of his aides suggests Lawyer Kim Seok-ju, who so recently left the firm. The CEO scoffs, telling his aide to find someone else. And yet, my finely tuned foreshadowing senses are tingling…
A soft-spoken professor arrives at Seok-ju's modest office, offering to send his opinion on the banks' actions. He appears to be earnest, saying he's doing this out of a scholar's conscience. With luck, he may be the expert Seok-ju so desperately needs.
As we might expect, however, Ji-won is already aware that he's found a possible financial expert. Ji-yoon overhears them resolving to check into the expert's experience and level of authority, doubtless to see if he can be pushed aside, bribed, or otherwise persuaded to keep silent.
She asks Sang-tae in a whisper if she should share this with Seok-ju (I'm LOVING this small mutiny that's forming in the heart of the firm, by the way). Sang-tae says not to worry; Seok-ju will be ready for this. I guess it's good to have a lawyer who knows all the dirty tricks from experience!
Both teams arrive at the courthouse for the first of the important cases. There is a tense, silent moment on the stairs, as Ji-won's team acknowledges their old boss, and Seok-ju nods back. Ji-yoon gives him a worried look, and Ji-won's expression sets into one of firm determination.
The trial proceeds, as Seok-ju and Ji-won begin calling witnesses to the stand. First is the scummy salesman whom Prosecutor Lee questioned for days straight, and Seok-ju gives him a thorough grilling. But Ji-won responds in kind, accusing one of the claimants of negligence, even though her major was accounting and she should have been aware of the risk her company stood.
The big witness is Seok-ju's financial expert, who testifies that the banks maneuvered so they were burdened with much less risk than the smaller companies. Seok-ju finishes his questioning after establishing that each company faced an enormous hidden cost that put them at a disadvantage.
Then Ji-won begins his cross-examination, and the ominous music begins. As Ji-won begins to point out the mitigating circumstances that justify the banks' actions, the expert only agrees with him. He's changing his testimony, and it's clear from Seok-ju's expression that he never expected this to happen. It's a huge blow, and the judge ends the session immediately after.
As everyone files out of the courtroom, the expert can't even bring himself to look Seok-ju in the eye. So much for your scholar's conscience… not cool, man! Ji-won and his team leave, flushed with victory, except for Ji-yoon who gives Seok-ju a sad look on her way out.
Seok-ju is left shell-shocked in the courtroom with Prosecutor Lee, who manages to find the silver lining. She points out, with an amused but kind smile, that this is exactly what he did to her before. "Feels terrible, doesn't it?" she asks. "But from now on, you'll be more careful… and you'll burn with justice." Seok-ju shakes off the disappointment, resolving to find another expert.
Ji-yoon is waiting for Seok-ju in the hallway, in a nice echo of her earlier actions regarding Jung Hye-ryeong's case. She feels terrible about how the firm has acted, but Seok-ju reassures her that as an intern, she should carry out her duties well with a clean conscience. She should be firm, and not feel sorry. He walks off, and we see that Prosecutor Lee has witnessed this exchange between Seok-ju and his former intern.
Ji-won and the legal team are waiting for Ji-yoon at the foot of the stairs. Ji-yoon's sunbae scolds her, but Ji-won cuts in to say that it's natural she should respect her former boss. He approves of her loyalty. They leave the courthouse behind.
At the firm, Sang-tae hears what happened, and shares a troubled look with Ji-yoon. He comments, perhaps with some concealed concern, that Seok-ju is nothing without the firm. Ji-yoon's sunbae says, with considerable enthusiasm, that Seok-ju was more naïve than he expected. Just you wait, buddy – he's not done yet!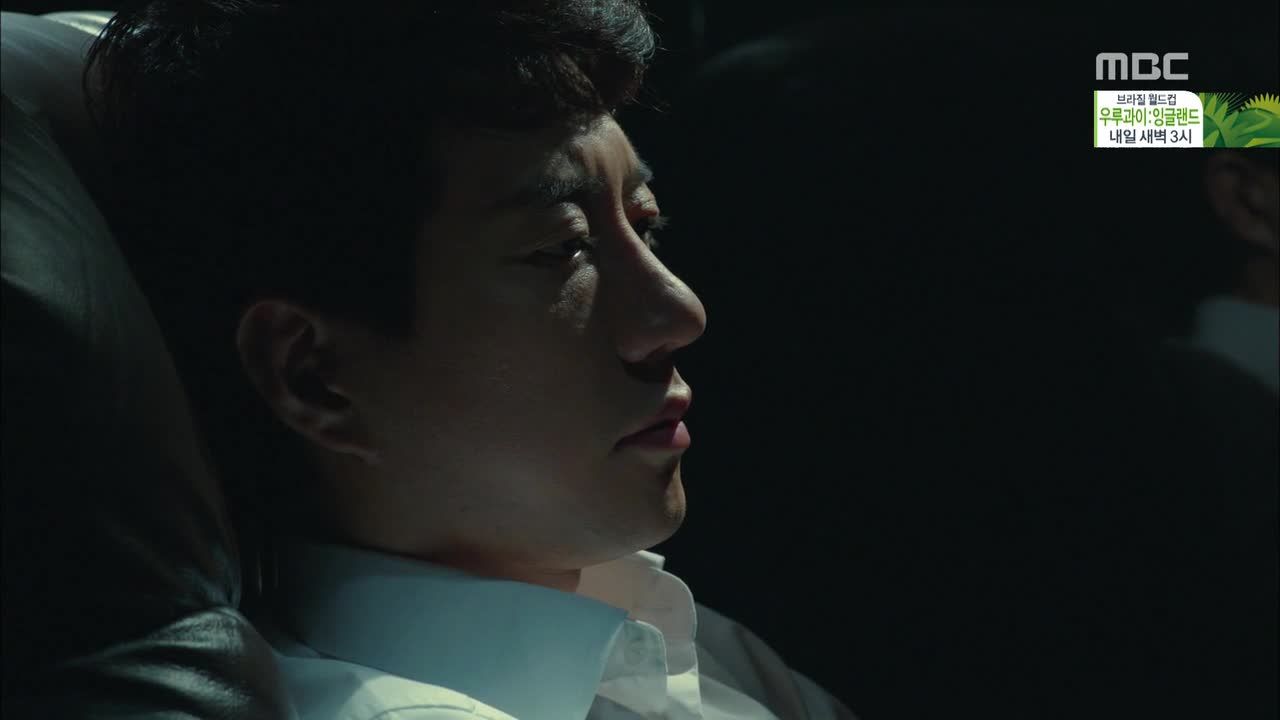 Seok-ju sits in his apartment, alone except for Khan, in deep contemplation after the disastrous turn of events that day. He gets a call from Sang-tae, but he doesn't respond.
Cut to Sang-tae and Ji-yoon out for a drink together, musing that Seok-ju should have come out to join them. Ji-yoon is questioning her place at the firm, but knows that the smart choice is to stay there. Her aunt lost money and her father may lose his job, and her position at the firm means she might be able to support them if the worst happens. But at the same time, it's clear from the way she mentions Seok-ju's new practice that she wants to work in an environment where she can follow her principles.
Sang-tae is both more cynical and more practical. He tells her to stay for three years, and then decide again after that. If she leaves she'll be little better than a bum, unable to receive her salary and probably still helpless against the firm and big institutions like the banks. He's got a point, but his willingness to sneakily help Seok-ju out after hours makes me think there's still hope for our dance-happy sidekick.
The chief DA meets with Prosecutor Lee's boss, and puts pressure on him to have Prosecutor Lee reassigned. Her boss protests that she has more passion and ability than anyone, but the chief DA insists she's only biased. She is to be placed with the Criminal Trials department.
Prosecutor Lee is just beginning to question someone when her boss arrives. He doesn't want to take her off the case, but his hands are tied. He apologizes, but can't change her reassignment.
Prosecutor Lee packs her things and says goodbye to her team. They are dispirited, because they don't believe the department would take Prosecutor Lee off the case unless they didn't actually want a proper trial. They're certainly correct, but Prosecutor Lee reminds them that the victims have no one else to rely on, so they should help the new prosecutor to the best of their abilities. She leaves the building with her belongings.
Seok-ju goes to work, running into Ji-yoon on the way. She wants to speak with him, but he rushes into the elevator with a brusque, "I'm busy." He may be busy, but I'm guessing he's still shook up over the whole Watch Affair.
Prosecutor Lee is chilling in Seok-ju's office, reading a newspaper. He tells her if she's not busy, then she can help out. That's all the invitation she needs, and next thing you know she's volunteered to find a foreign financial expert, translate German precedents, and send important documents.
Sang-tae arrives with lunch. Prosecutor Lee: "Where's mine?" Sang-tae turns, sees her, and drops one of the lunch bags in shock. Add one more bad-ass prosecutor to Team Seok-ju!
Even before lunch is over, Prosecutor Lee has flagged a few options for their overseas financial expert, thanks to her two experiences studying abroad. Their best option has even won a Nobel Prize. Seok-ju immediately starts writing an e-mail to ask for help. Prosecutor Lee says she's glad to have been useful, and she'll come back the next day.
Sang-tae stands up as she leaves, and Seok-ju says: "What are you doing? Go after her." Sang-tae replies that she already rejected him once. But he promises to come back tomorrow and heads out the door after Prosecutor Lee, while I start cheering. If there's anyone who can motivate Sang-tae to be his best self, it's the principled and driven Prosecutor Lee. Plus, they'd be SO CUTE together!
Then CEO Cha ruins the good mood by showing that he's keeping tabs on Seok-ju's team. He knows what Seok-ju is up to and is determined to hinder his efforts, even if he can't exactly intimidate a Nobel Prize winner. "So they've found a pro overseas," he muses with his best Evil Face. If he had a cat, he'd be stroking it menacingly.
Seok-ju's father wants to attend the trial that day, but Seok-ju urges him to stay at home so as to avoid the risk of further shocks. He promises that afterwards, they'll go fishing. "Fishing?" dad says after Seok-ju leaves, utterly confused. "He goes fishing?"
It's time for the overseas pro to show his stuff in court. He calls on the authority of his Nobel Prize, a pretty graph, and an even prettier accent to convince the judge that the banks committed fraud. He is cross-examined by Ji-won, and this time Seok-ju's expert witness doesn't flip-flop.
Next Seok-ju submits the German case that he asked Prosecutor Lee to find someone to translate. Ji-won says that different countries have different laws, but Seok-ju counters that South Korea, as of yet, has nothing in place to protect businesses from this kind of predatory act. The German case will hopefully act as a precedent for the future. From the mood of the room, it seems that Seok-ju has won this round.
Seok-ju and Awesome Professor leave the courthouse. A reporter approaches and asks a few questions, allowing the professor to make a strong statement against the hedging practices of the banks. He may have learned of the situation through a former student, but he can't allow a flawed product like those that the banks were selling to remain.
Soju Chairman sees the news of Seok-ju's victory, in which the court ruled that the small businesses are entitled to 70% compensation. He decides to get Seok-ju's help with his own case, even to the extent of visiting him in person.
Seok-ju's clients have a small celebration, and thank Seok-ju for all his efforts. It's only one victory and the fight isn't over, but it means a lot to the businessmen that they will receive most of the losses as recompense. Seok-ju's father leaves to make a call, and as he turns his back his face lights up in a heartwarming smile.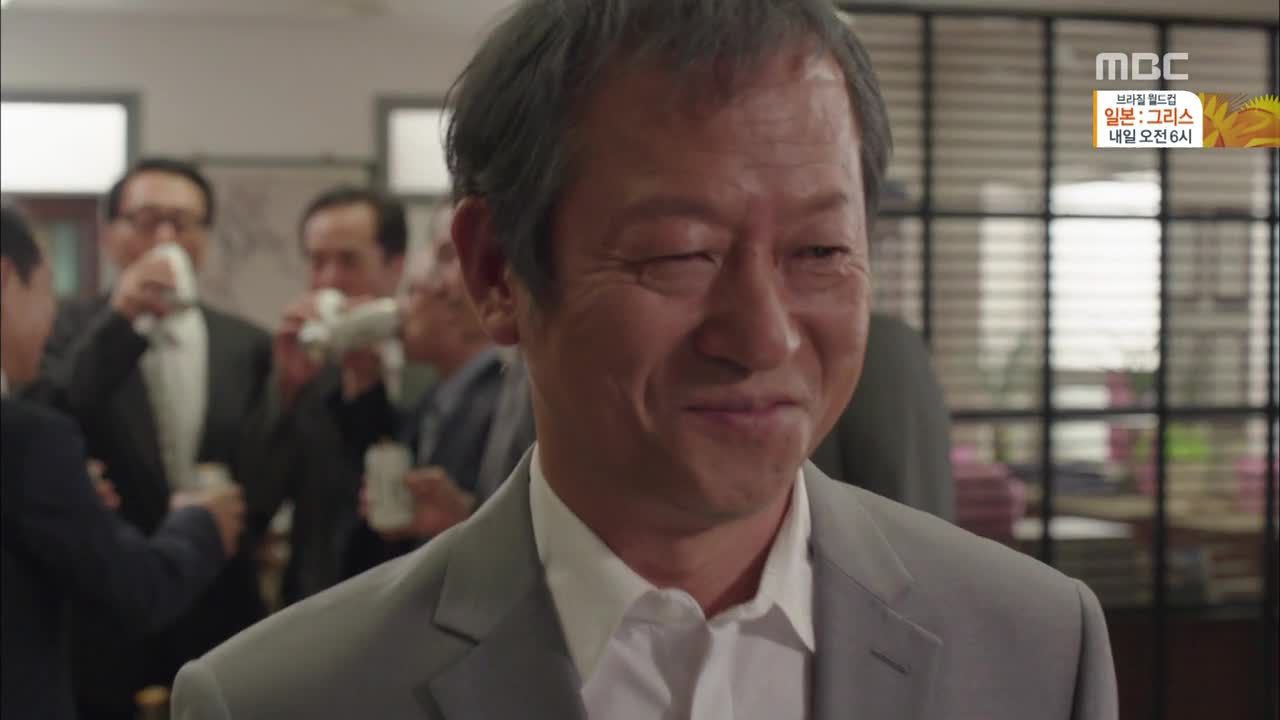 CEO Cha, his second-in-command, and Ji-won gather to discuss the loss. It was only a decision by the High Court, so this loss is only a preliminary setback. The final battleground, says the CEO, will be the one case among hundreds that makes it to the Supreme Court. That is the case that will set the crucial precedent for the rest.
It may have been a minor setback in the grand scheme of things, but for Ji-won it doesn't seem that way at all. His face settles into a determined mask, with no trace of the hesitation he displayed earlier.
Ji-won: "I will definitely turn the tables!"
COMMENTS
One of my favorite scenes in this episode, maybe even the series so far, was Sang-tae drinking with Ji-yoon. They're both honest about their hope that Seok-ju will win, but they have very different beliefs about what to do. Ji-yoon is facing a subtle and remarkably powerful dilemma: to support her struggling family, the clear choice is to stay with the firm. She'll make money that they desperately need, since her aunt was conned and her dad might lose his job. But sticking it out for several years, as Sang-tae suggests, would mean going along with the same people who helped to create the situation in the first place.
Ji-yoon's wistful mention of Seok-ju's small firm really tugged at my heartstrings, because it's so clear that she wants to follow her principles and work with Seok-ju. However, following her code of ethics might not help anything. That's certainly what Sang-tae believes, as he's willing to help Seok-ju after hours but doesn't think for a second that he or Ji-yoon should give up their place inside the firm to join Seok-ju on his crusade. But is he really as resolved as he seems when he gives her that advice? It seems that Ji-yoon's idealism rubs off on him a little, or perhaps it's his loyalty to Seok-ju asserting itself. And if the show decides to follow up on the Sang-tae/Prosecutor Lee angle, there's an even greater chance that Sang-tae will become a better person. I'm shipping this couple wholeheartedly, and hope to see more of them!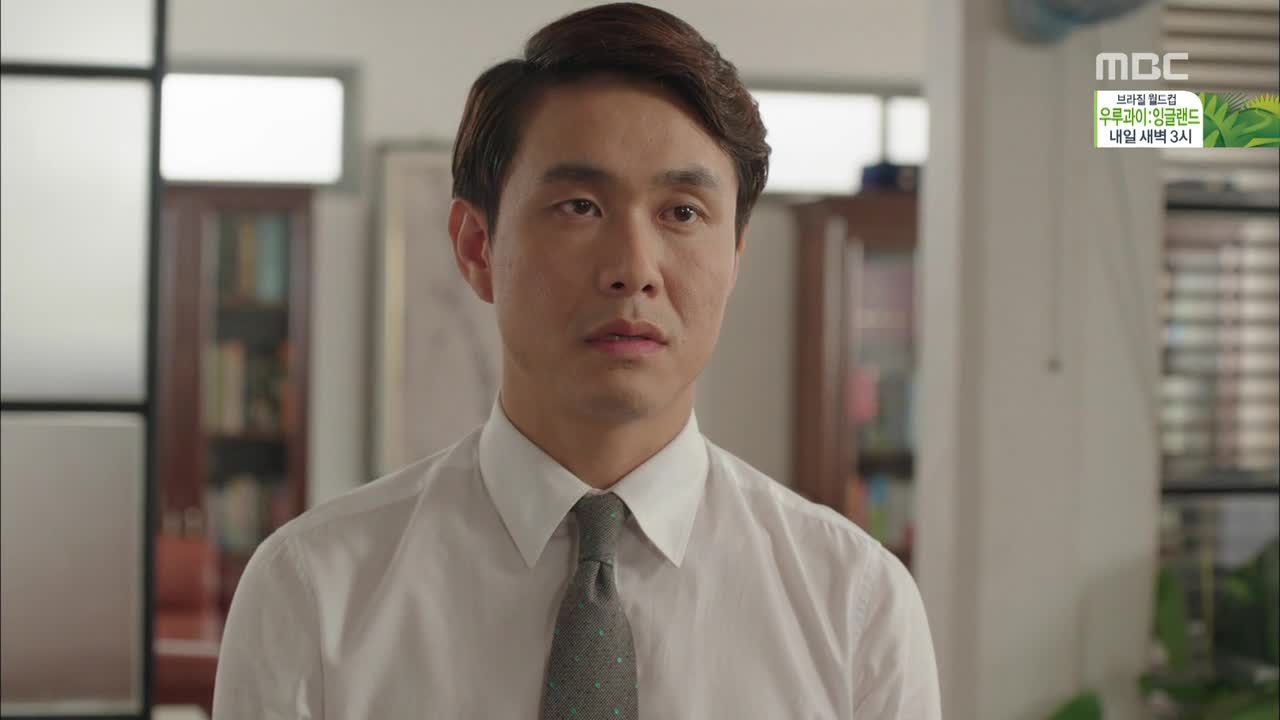 Jung-seon, once again, was utterly absent this episode, and it pains me. The show has to wrap up loose ends two episodes earlier than planned, which is unfortunate but unavoidable, and the result is a spotlight on Seok-ju and the Case to Rule Them All at the expense of some of the women in the show. In fairness, Prosecutor Lee's role this episode was fantastic, and Ji-yoon's few scenes offered more development than in previous episodes, but she was still a minor player and Jung-seon was outright benched.
I'm not complaining anymore about the emphasis on the legal developments, because things are getting pretty tense and exciting now that the final showdown is drawing closer. The back-and-forth lawyering is more gripping than I imagined, and it did an excellent job of sparking character development as Ji-won goes completely over to the dark side after losing the settlement to Seok-ju.
It's not what the show is doing that makes me sad; it's what the show doesn't have time to do. The show is trying to wrap up its final case as seamlessly as possible (and the writers really do a good job of building tension), yet this episode still ignores Jung-seon every bit as blatantly as Seok-ju ignores Ji-yoon after hearing about their supposed one-night stand.
A New Leaf deserves a lot of credit for its deft plotting, attention to detail, and understated emotional beats. Now I hope the show can find time in the final week to take some of the characters who have been unfortunately pushed to the side and bring them into the spotlight. After seeing what the show was able to accomplish with Prosecutor Lee's character in only one hour, however, I'm feeling guardedly optimistic. Let's finish strong, New Leaf!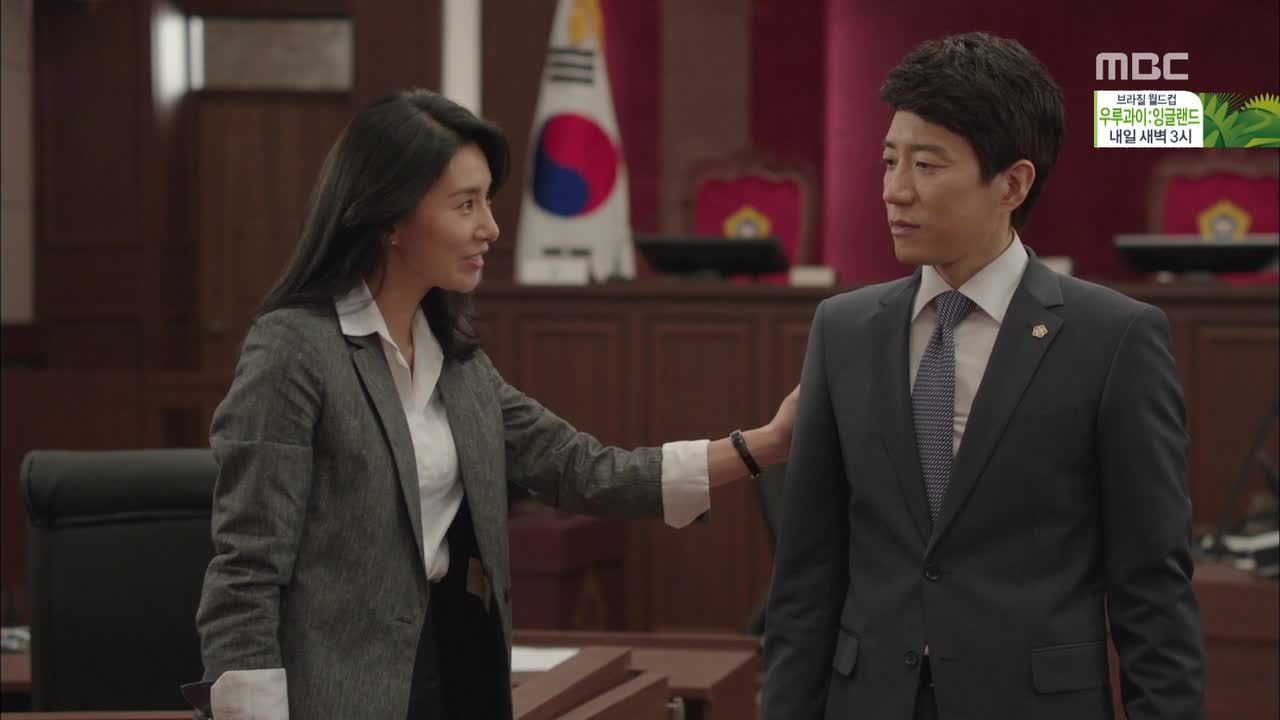 RELATED POSTS
Tags: A New Leaf, featured, Kim Myung-min, Kim Sang-joong, Park Min-young