A New Leaf: Episode 9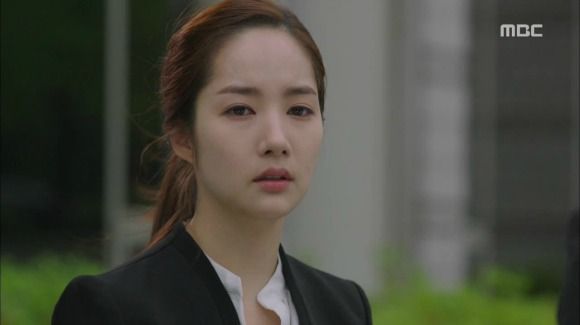 Truth and deception run the show, as there's always more than what meets the eye. But we see what we want to see, believe what we want to believe; and this self-deception makes it even harder to know the truth. It's Ji-yoon's time to shine – her time to rise to the occasion and also hit the ground hard when she falls. While her boss makes progress in piecing together his life, Ji-yoon learns the hard way that the best lawyer isn't always a righteous one.

EPISODE 9 RECAP
Dejected, Ji-yoon walks back into the firm and scolds herself for thinking Seok-ju would take the pro bono case. She reminds herself of how the real Seok-ju's like: He would never take this kind of case.
Sang-tae asks Ji-yoon about it, so she tells him the news. She already scheduled an interview with the suspect today, and it looks like she's going on her own. Since she's a newbie, Sang-tae guides her through the process as she takes notes.
She visits the suspect in jail and asks him about the case. Is it true that he killed his father because he wouldn't take his grandma to the hospital? He doesn't respond, so Ji-yoon tells him that she interns at a firm with great lawyers and personally knows his youth center director. She can help him. But he just sits there, picking at his nails.
Ji-yoon then asks if his grandma's death reminded him of his mother's death two years ago. The touchy subject seems to catch the boy's attention, but he remains silent. Ji-yoon remembers Sang-tae telling her to get him talking by discussing his interests, so she mentions his motorcycle. He finally speaks up to ask if his motorcycle is still there. She nods yes, and the boy asks what she wants to know.
Ji-yoon wants to know his motive for killing his father, but the boy passively asks why he can't just stay in jail. She replies, "You're only nineteen, and maybe you've gone through things you shouldn't have at such an age. But do you really want to rot in jail?" She tells him she'll be back tomorrow and leaves.
Outside, Ji-yoon remembers Sang-tae's advice for what to do after the interview: do what a lawyer would do and find a way to reduce the sentence. She considers calling Seok-ju but opts out of it, telling herself that she can handle this case.
Meanwhile, Seok-ju has FINALLY made his way to the animal hospital to reunite with his beloved dog, Khan. He takes a moment to apologize to Khan, who has also developed anemia during the long wait. He tells Khan that this won't happen again.
Seok-ju returns to the firm and asks Ji-yoon where she's been. She tells him that the firm has decided to take the pro bono case and she's conducting the interviews with the client. He says that he won't be the one to take the case, but she asks why. Seok-ju replies with a question, "Why are you so adamant about defending a boy who's killed his father?"
Ji-yoon says that she's not excusing the boy's crime, but she thinks there should also be some societal responsibility. The boy grew up under an intellectually disabled mother, who was eventually killed by the father. And nothing was done about it.
Seok-ju argues that the father was released due to insufficient evidence and compares it to Jung Hye-ryeong's case. But Ji-yoon argues right back, saying that the father confessed to the killing, and that confession wasn't induced. Despite the ruling, Ji-yoon still believes that the father is guilty. There has to be some societal responsibility for leaving the boy with his unstable and murderous father.
After her spiel, Seok-ju seems to pity her naivety and tells her that the most passionate person should take the case. He wishes her good luck and heads on his way.
Sang-tae approaches Ji-yoon just as he leaves, and she asks him if Seok-ju's lost interest in work because of his fiancée. Sang-tae says that he's not that kind of person and actually got dumped a lot because he's always busy. But he's popular with the ajummas: doesn't come home, doesn't eat food, has no time to cheat. HA.
Seok-ju and his fiancée, Jung-seon, are at the restaurant where he proposed to her. She brought him here in hopes that it would trigger some memories. He notices her ring and asks who picked it out. She says she picked it out, and Seok-ju compliments her taste.
She says that he used the same compliment then, but Seok-ju isn't showing any signs of recollection. He asks her if she has anything to ask him, but she has no idea where to start or what to ask.
Afterwards, Jung-seon drives Seok-ju home. He goes to open the car door for her and pauses for a moment to tell her that her perfume is a familiar scent to him. She doesn't know how to respond and drives off. Ji-yoon watches Seok-ju arrive from her balcony but runs back inside before he sees her.
The next morning at the firm, Ji-yoon runs away from Seok-ju the moment she sees him and thanks Sang-tae for his client interview advice yesterday. Seok-ju calls for Ji-yoon, but she quickly excuses herself, saying that she has to do an on-site examination. Running away from your boss, or running away from your feelings?
Seok-ju briefly looks through the pro bono case in his office but tosses it to the side, pretty set on not taking the case. He calls for the documents on Yoorim Group, Chairman Gwon's company.
Chairman Gwon calls Yeong-woo, notifying him that he'll be paying the firm a visit. His company is in debt, and it looks like he's going to file for bankruptcy soon.
Yeong-woo comes into Seok-ju's office to brief him on the current status of Chairman Gwon's company. Due to reckless spending by Chairman Gwon's son, the company's affiliates opted for loans in the form of CP, or commercial paper. They basically tricked people into holding Yoorim Enterprise's bonds, and now that they've hit rock bottom in their finances, the bonds are worth practically nothing. They're filing for bankruptcy to avoid repayment of those loans.
Seok-ju says that he can't take the case, but Yeong-woo says that he has to at least attend the meeting today because he's the one who planned out this whole scenario and suggested that the company issue CPs. Yeong-woo adds that this company belongs to his fiancée's family, so what's he going to do?
At the meeting, Chairman Gwon says that he would like to save two of his five holdings, but Seok-ju recommends that they only save one company — Yoorim Enterprise. Though shocked, Chairman Gwon seems hopeful that saving one of his companies will be enough to revive his remaining four. But Seok-ju brings more bad news: Someone needs to take responsibility.
Chairman Gwon argues that Seok-ju previously gave them a plan he promised would work out. In response, Seok-ju says that he will take responsibility; however, he will not take any further part in the case.
An assistant reports to Yeong-woo that none of the firm's lawyers are willing to take the murder case, the one Ji-yoon is examining. He also reports Seok-ju's plan to withdraw from Yoorim Group's case. The conversation is interrupted by a phone call from Ji-won, who asks to meet with Yeong-woo to respond to his offer.
Ji-yoon examines her client's neighbors to ask about his attitude towards his father and his interest in motorcycles. She talks to the youth center director, asking for evidence of counseling that would help his case, but there doesn't seem to be any.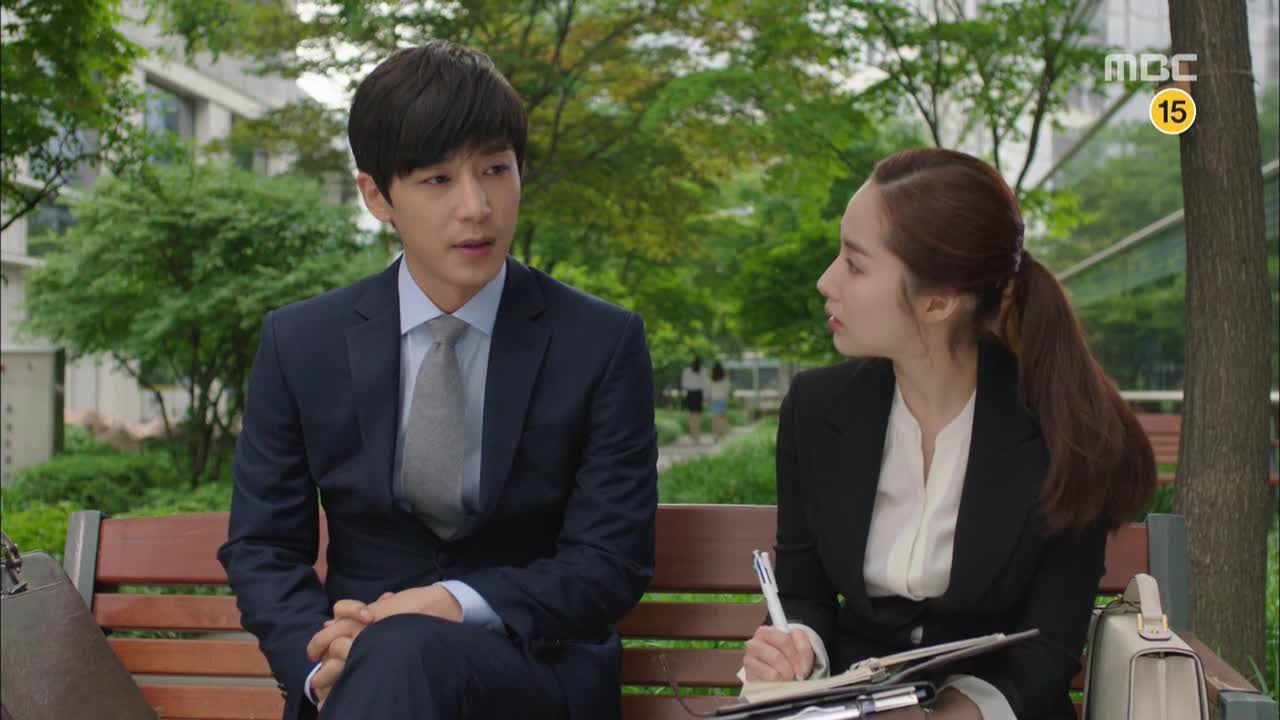 Ji-yoon runs into Ji-won by the firm, and she asks him if there would be any particular evidence that could diminish a sentence. They walk to nearby benches, and Ji-won advises her on the case. He lists off examples of evidence for her particular client: signs of consistent behavior, his father's abuse, and his school's activity record.
Ji-won asks if the defendant is showing any signs of repentance, but Ji-yoon says that he seems to have given up. He's not showing much cooperation or care. At this point, he'll need to serve at least ten to fifteen years in prison.
Before she leaves, Ji-won remembers another option and cautiously advises Ji-yoon to try a jury trial. While such a trial could decrease the sentence, it could also increase it, but it's worth a shot. She presumes that for a jury trial to be successful, they'll need a skilled and persuasive lawyer.
Ji-won meets up with Yeong-woo at a nearby café and tells him that he's now favorably considering the offer. The question changed from "Why me?" to "What's happened?" and he suspects that something must be up with Seok-ju. Yeong-woo confirms this, as Seok-ju will be leaving the firm soon. But Ji-won says that the offer still doesn't seem worth giving up his current position.
Yeong-woo says that many judges who take up lawyer work feel like they've been demoted, but he's offering something different. If Ji-won works for his firm for fifteen years, he'll allow him to return to serve as a judge. Not only that, he promises to help him become Chief Justice.
Ji-won smiles and notes that he's realizing the power of the Cha Yeong-woo Firm. Yeong-woo offers to sign a contract for Ji-won, but he says that Yeong-woo's word is enough. He's taking the offer.
Ji-yoon is enjoying some ice cream at her aunt's shop while looking over documents and declines her aunt's offer to go to Ji-hyuk's audition. But Ji-yoon realizes something and quickly follows her there.
In his audition, Ji-hyuk sings while playing his drum, but the judges – having seen too many drummers – stop him and ask him to showcase any other talent. Ji-hyuk proceeds to complete a couple acrobatic flips that allow him to pass the audition. Wow, I guess that's why you cast idols.
His aunt responds with excitement to Ji-hyuk's audition success, but Ji-yoon is here for a different reason: the watch. After scanning the sea of hopefuls, she slowly walks up to a man and jumps back in surprise when she sees that it's Sang-tae. Haha, he really does go out for auditions!
He's equally surprised to see Ji-yoon at the audition and congratulates her brother on his success. He's been waiting six hours, and his name finally gets called. After getting a few words of encouragement, he's off. Hwaiting, Sang-tae!
Smiling, Ji-yoon's aunt asks who that cute man is. She responds by saying he's a lawyer at her firm who's been divorced twice, and that ends their conversation.
Ji-yoon instructs her brother to call the person who traded the drum for the watch, and she finally tracks him down.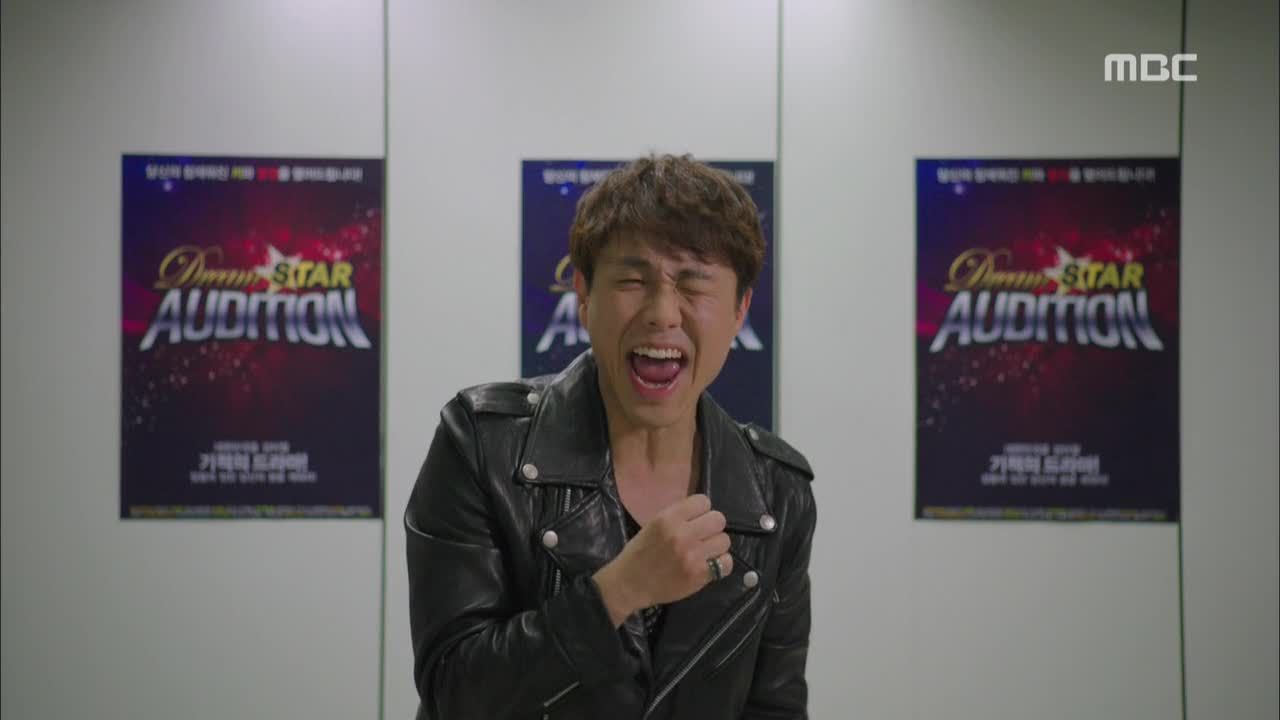 In his audition, the judges ask Sang-tae why he, a lawyer, would want to audition. Sang-tae tells them to listen to his song, which tells the tale of his real dream to become a musician, not a lawyer.
He begins in his regular outfit but changes into a more idol-like outfit for his rock and hip-hop versions of his song. To top it off, he goes through another outfit change to show off his dance skills, which, I must admit, aren't that bad.
After his audition, he sees Ji-yoon threatening to report the watch boy. Sang-tae joins the conversation and adds that watch boy could be charged with theft or fraud, whichever one has a heavier punishment. You never want to mess with lawyers.
Sang-tae then slyly turns around to show off his sticker. He passed the audition! He spins around a couple more times, and they congratulate him with high-fives all around.
Sang-tae notices that it's The Watch, the one that started the whole scandal at the firm. He knows that Seok-ju isn't one to let something like this slide for this long, but Ji-yoon asks him to keep this whole ordeal secret.
Sang-tae gets on his way, and Ji-yoon's aunt tells her that her dad is coming up to Seoul for a visit. You can see the excitement in her face, but I wonder if she knows that he's another critical figure in Seok-ju's memory gap.
Seok-ju is at the hospital talking to the doctor about his father's severe case of diabetes. He could go into shock if he ingests too much sweet food. Seok-ju greets his father and offers to escort him when he's discharged tomorrow since he's got a lot of time on his hands. His father seems dubious and asks Seok-ju if he's ill; he's never had extra time off work. Seok-ju rejects his assumption and says he'll be back tomorrow morning.
The doctor enters just as Seok-ju leaves, and we hear the real diagnosis. His father has Alzheimer's disease, but he hasn't told anyone yet.
He's advised to tell his family and seek help, as he will soon be losing small bits of his memory. He says that he'll take care of it (which he won't) and writes a journal entry about his son paying him a visit again.
Ji-yoon is having a barbecue party at her house, and her aunt invites Seok-ju to join. He refuses, but gets a glimpse of Ji-yoon's father before heading inside his house. There seems to be no recognition from both sides.
Turns out, Ji-yoon's father is a union leader and works for Yoorim, Chairman Gwon's almost bankrupt company. Her aunt says that she recently went to the bank to buy CP for her brother's company. Ji-yoon warns them that holding such loans is dangerous and advises against it. But they've already sealed the deal, and it's too late.
The next day, Sang-tae walks into Seok-ju's office with eyes full of suspicion. He asks about his other watch, and Seok-ju casually replies that it's at home. Sang-tae then randomly asks Seok-ju if he remembers being the MC at both of his weddings. Seok-ju pauses for a moment but goes along with the story. But Sang-tae remembers that Seok-ju was in Paris for his second wedding and bought him a painting. What was that painting of? Ohhh, he's testing him.
Sang-tae knows something is off and stares right into Seok-ju's eyes, waiting for an explanation. But Seok-ju is saved by an associate, who calls him into a meeting.
At the meeting, Seok-ju sticks to his choice and advises Chairman Gwon to save Yoorim Enterprise, even though it's less stable. This move will allow the company to show some regard for the loan holders and lead to less chaos in the aftermath of the bankruptcy. But, they will still have to repay at least half of the loans to regain their status.
After the meeting, Chairman Gwon meets with Yeong-woo and complains that Seok-ju is different. But Yeong-woo seems to agree with Seok-ju's decision to withdraw from the case. He advises Chairman Gwon to look for a different law firm since reporters may look into the CP manipulation scenario, putting both the firm and Yoorim in danger.
Team Leader Kang talks to Sang-tae and another associate about Seok-ju's weird uncharacteristic behavior as of late. He isn't even taking his future in-laws' case. He wonders aloud if the engagement broke off just as Seok-ju passes by.
Sang-tae asks where he's headed to, and Seok-ju replies that he's meeting Jung-seon. Sang-tae tests him again, asking if Jung-seon liked the engagement ring that he picked out. But Seok-ju already knows this isn't true.
Confused, Sang-tae adds another vague testing comment, "Let's meet there afterwards." Seok-ju asks where, but Sang-tae just says, "There, be there at 8." Seok-ju goes along with it and agrees to meet him there, wherever that is.
Seok-ju meets up with Jung-seon, who asks if he's really going to withdraw from the case. He says that he can no longer help her, and she understands, given his current state. Then out of the blue, Seok-ju asks if he loved her. She thinks about it and says that she assumes that it was enough love to get married.
But in a flashback, we see the old Seok-ju proposing and coldly answering her question on love: that a decent amount of love will eventually form after marriage. She looks at the current and drastically different Seok-ju, who warmly says that he'll work harder to show her love. Aw.
Seok-ju is now on a mission to find the mysterious there. He calls his secretary to ask if he and Sang-tae frequented any place, but she says that most of his meetings with Sang-tae were personal. He ends up just calling Sang-tae, who tells him the location.
Ji-yoon is doing more of her examination and evidence-collecting, through which she finds that the defendant was not belligerent but more passive and reserved. During her visit, the boy silently cries as Ji-yoon says that she knows he's affected by his father's death. She hopes that he'll show signs of repentance and reflection at the jury trial.
There ends up being the hotel bar that Seok-ju and Sang-tae frequent. Sang-tae tells him that he passed his audition and asks if he has anything to tell him. Seok-ju says nothing at first, but after some hesitation, he tells his friend the truth: he's lost his memory.
Sang-tae thinks back to Seok-ju's weird behavior, and now everything makes sense. He actually takes it a lot better than I expected. Based on their behavior, he suspects that Yeong-woo and Ji-yoon already know.
When asked how he's feeling, Seok-ju says that he's actually not doing that bad. Sang-tae says that he's noticed; he smiles more often nowadays. Seok-ju asks Sang-tae what kind of person he was. He puts it perfectly: not liked, but well-trusted. Sang-tae says that he likes him, trusts him, and found him fascinating at times. And Seok-ju also didn't give a damn what people said about him, which was both a strength and weakness.
Seok-ju wonders if his secret will be safe until he leaves the firm, but Sang-tae assures him that he'll be fine. He's more surprised at Seok-ju's decision to leave. Seok-ju says he can't keep working in his current state, which Sang-tae points out that Ji-yoon knew all along while he, his supposed best friend, just found out. Sang-tae says he understands, since he and Ji-yoon had a more special relationship.
This is news to Seok-ju, since he's pretty sure he confirmed with Ji-yoon that they've never dated. Sang-tae is about to tell him about the rumored one-night stand but decides not to, for good or for worse.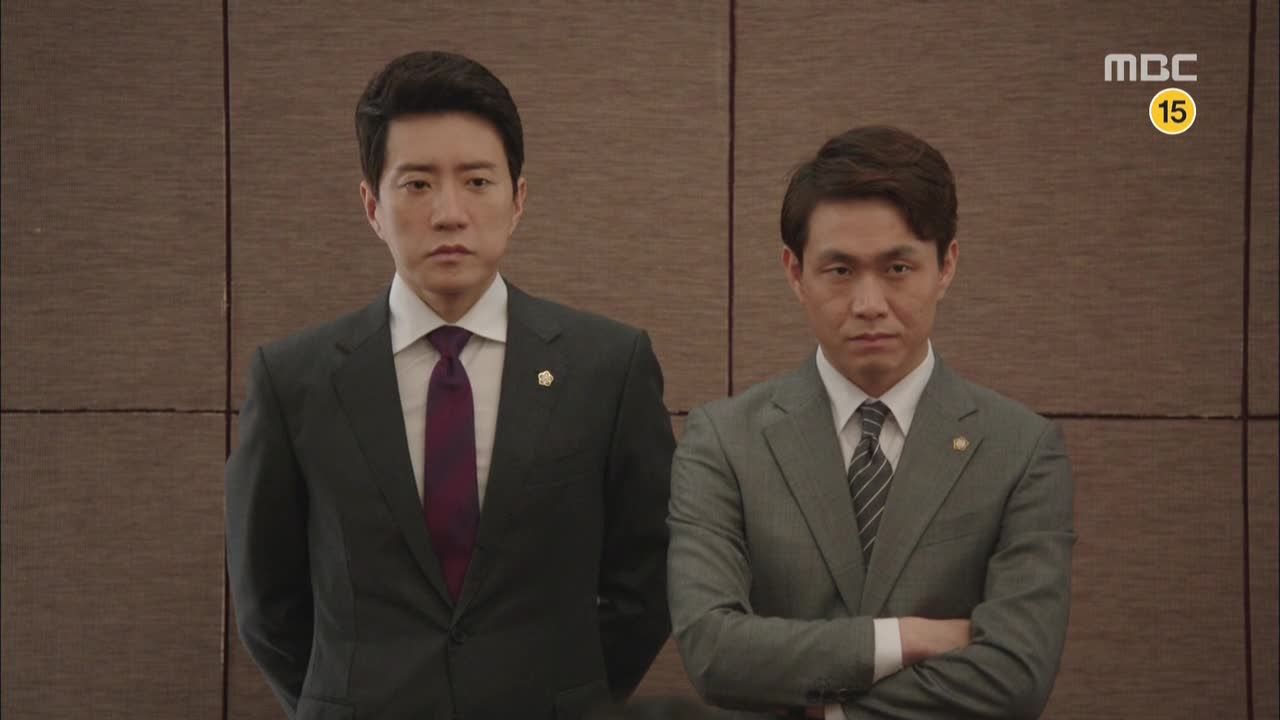 The next day, Sang-tae and Seok-ju attend Ji-yoon's trial. Ji-yoon is accompanied by another associate, as she is not yet permitted to participate in court on her own. The prosecution comes out pretty strong, but Ji-yoon has a pretty strong case.
In her closing statement, Ji-yoon is persuasive and has enough pathos in her argument to move the jury panel. What kind of father would admit to killing his wife if he didn't do it, especially if he had an alibi? Ji-yoon pauses and looks at her client, who is silently crying but methodically fiddling his fingers. She seems to realize something at that moment, but finishes her statement anyway.
During the break, Sang-tae approaches Ji-yoon to compliment her, but she looks unsettled. Seok-ju doesn't look too pleased either. I think they've both come to the same realization.
In the final decision, the defendant, Lee Jong-soo, is given only five years. But Ji-yoon looks pretty grim for someone who just succeeded in reducing her first client's sentence. He shakes the associate's hand and then hers, but she quickly pulls her hand away, looking a bit frightened.
She watches her client leave in the police van, but she's feeling rather horrible and shell-shocked. What just happened?
She asks again, "What kind of father – one with an alibi – would admit to killing his wife?" Seok-ju replies that a father could do so if he wanted to protect someone. Ji-yoon turns to him and asks if he suspected from the beginning that the father took the blame for his son's crime. He says it's only a possible motive, but I guess it was enough for him to step back. Ji-yoon isn't taking this too well.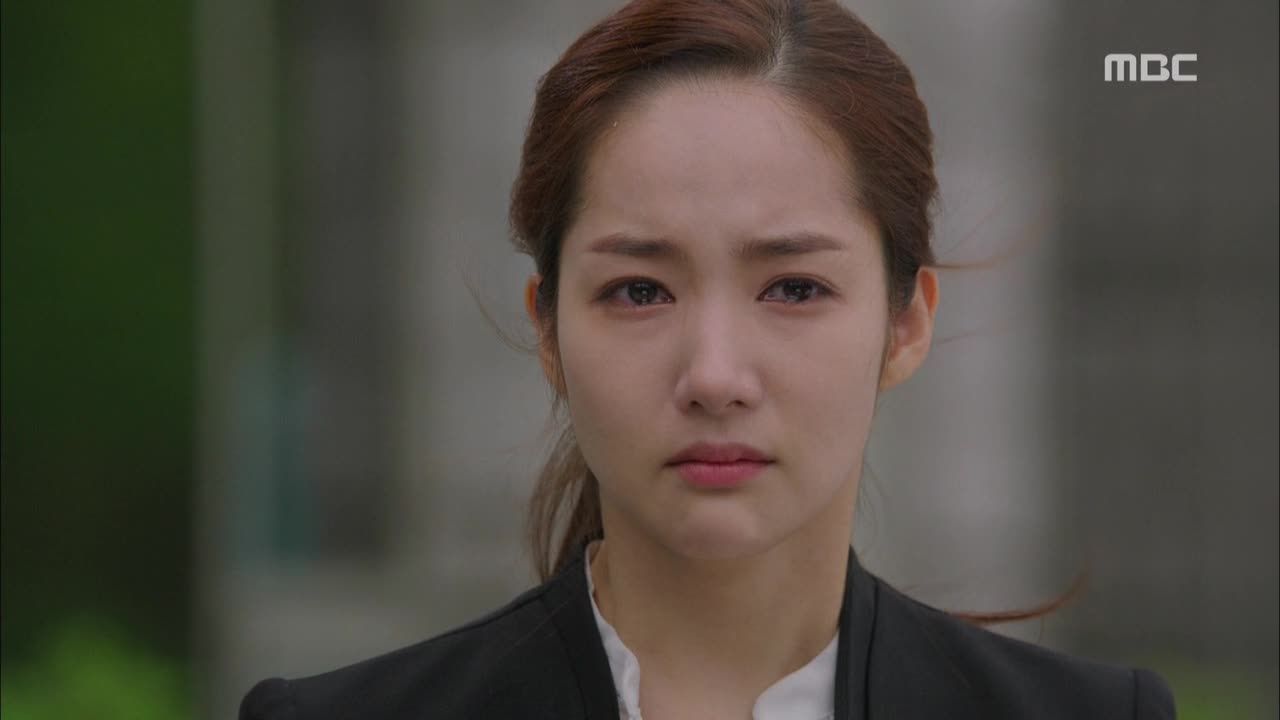 Even if he did warn her, Seok-ju says that she couldn't have done anything differently in resolving the case. Finding the motive and maximizing the sentence is a prosecutor's job. The only thing a lawyer can do if a motive is suspected? Not take the case, which is exactly what Seok-ju did.
The associate suggests that they all go out for some ribs, but Ji-yoon is obviously not in the mood. She walks away in shock and disappointment as Seok-ju watches from behind.
Then he gets a call from Yeong-woo, who tells him to come to the firm. His fiancée, Yoo Jung-seon, has just been summoned by the prosecution in the case against Yoorim Group.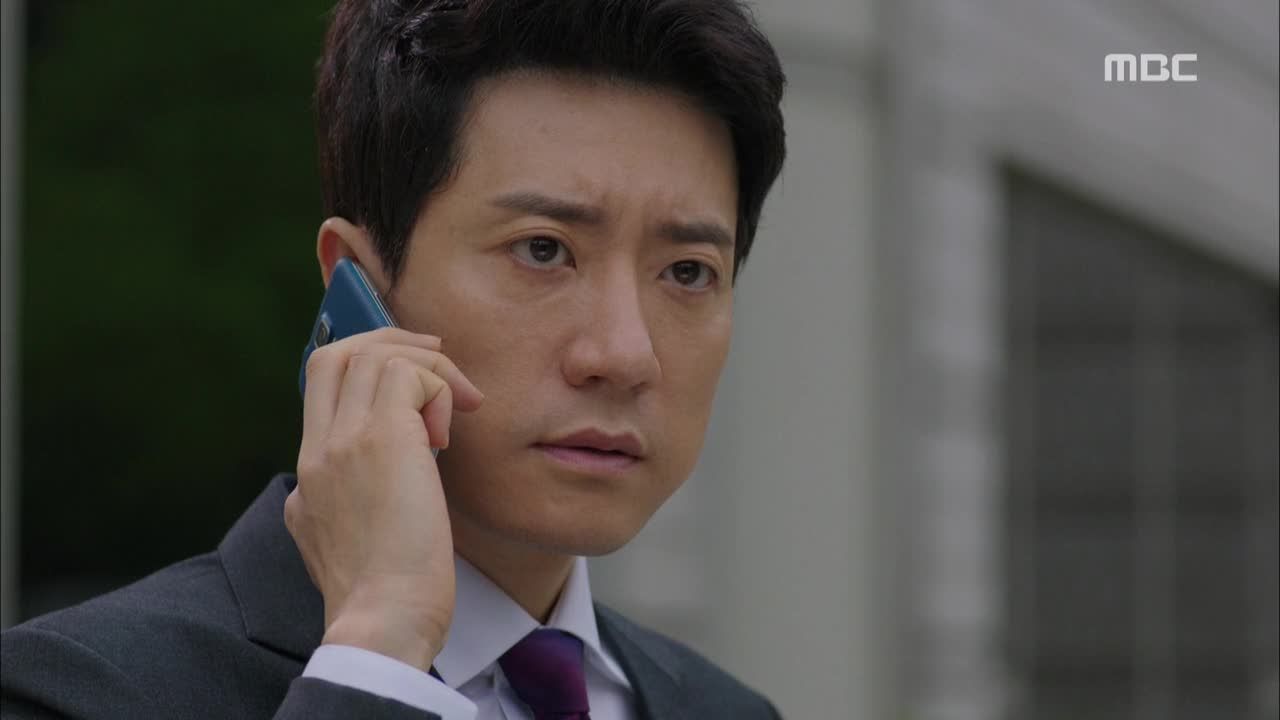 COMMENTS
What an episode for Ji-yoon. She took matters into her own hands and did so quite admirably, with passion and conviction. But blinded by this passion, she created a false truth for herself, in which her client was the innocent victim of circumstance. Only when it was too late did she realize that she could be in the wrong, and that moment of realization was heartbreaking yet so refreshing. We know how dedicated Ji-yoon was to Jung Hye-ryeong's case, so it must be horrifying for her to have possibly sided with the devil. She just violated her own ideal of justice. But she needed that push to escape her ideal of being a cure-all for the world's problems. In reality, truth and justice can't always be achieved, and it's up to Ji-yoon to pick her battles.
Meanwhile, Seok-ju stood on the sidelines watching this all unfold. I don't blame him for not getting involved because he let the intern learn while he was fighting his own battles to redeem himself. I'm a little worried about the things that are happening under his nose (ahem, Yeong-woo and Ji-won's sketchy deal), but Seok-ju is making some gradual progress to compensate for his past assholery – with Khan, Jung-seon, and his father. You can see Jung-seon being flustered at Seok-ju's sweet comments and his father being confusedly satisfied at Seok-ju's presence. I only hope Seok-ju can make proper amends with his father before his Alzheimer's kicks in, before all is literally forgotten. Amnesiac Seok-ju is too sweet and – as Sang-tae mentioned – more smiley, and I'm loving it.
Speaking of… even amidst the legal complications and amnesia struggles, we can always count on Sang-tae to spice things up. His audition was probably the best thing I've seen in a while. And now that he knows about Seok-ju's condition, I hope we'll have more bromance shenanigans to balance out the heavy elements of the show. Like maybe when Seok-ju leaves the firm, they can go out on auditions together! Oh, the possibilities.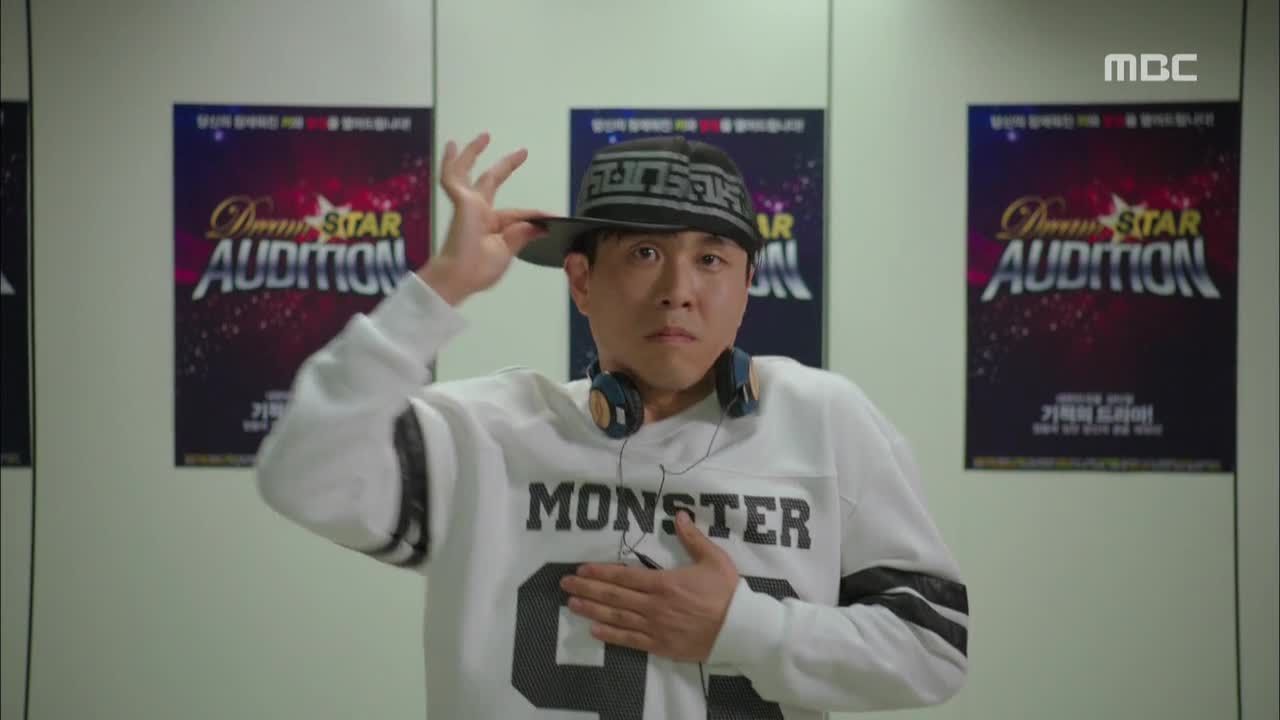 RELATED POSTS
Tags: A New Leaf, featured, Kim Myung-min, Kim Sang-joong, Park Min-young