Choi Ji-woo considers reunion with Kwon Sang-woo in Temptation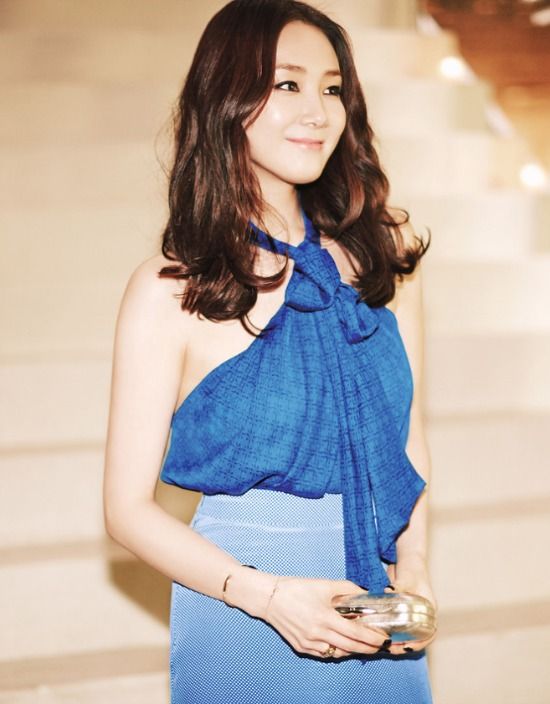 Okay seriously, what is in the water these days? The Hallyu 1.0 reunion tour is starting to become a rake gag. Will there never be a new coupling in dramaland ever again? SBS's new melodrama Temptation is now courting Choi Ji-woo to star, which would reunite her with leading man Kwon Sang-woo eleven years after their 2003 drama Stairway to Heaven. Initial reports announced that Lee Mi-yeon was considering the role but ultimately turned it down, while Yoon Eun-hye is still being courted to play the other lead.
The drama is about a man pushed to the end of his rope over a massive debt, who accepts an offer he can't refuse from a wealthy woman. In exchange for money she gets to own his body, whatever that means. Insert your own Indecent Proposal-inspired montage here. He makes the choice despite having a wife (Yoon Eun-hye, if she signs on), and though the deal he strikes has dangerous consequences, he'll figure out what true love is because of it.
Choi Ji-woo is up for the role of the cold chaebol heiress who buys Kwon Sang-woo, and she's described as haughty but charismatic. It sounds like an interesting character, and is at least something outside her comfort zone and another step in the right direction after her unexpected offbeat turn in Suspicious Housekeeper. I like seeing Choi Ji-woo stretch herself to do something outside the classically good heroine these days, and that'll make the Stairway to Heaven reunion seem a little less like they're stuck in one place treading water. In the ocean. While playing the piano.
Temptation follows Doctor Stranger on Mondays and Tuesdays in July.
Via IS Plus
RELATED POSTS
Tags: Choi Ji-woo, Kwon Sang-woo, Temptation