Choi Ji-woo tests love with Temptation
The first teaser and initial stills are out for SBS's upcoming melodrama Temptation, which initially seemed like it would center around the married couple where the husband (Kwon Sang-woo) is persuaded to take up the offer of an older rich businesswoman. But with Choi Ji-woo cast as the CEO with an indecent proposal, now it seems like this is a one-top Choi Ji-woo story.
Take, for instance, the intriguing (but also kind of twisted) monologue she delivers in the teaser:
Choi Ji-woo: "When I would go to play at the beach as a child, I saw children building sand castles. I wondered why they even bothered, when an incoming wave would just destroy it. I thought it was foolish. The love that you all built up—I wanted to test just how weak your sand castles were. I wanted to be your wave."
Damn that's cold. It's compelling, but not admirable. Which, I suppose, makes it more interesting. Choi's character is a cold-hearted workaholic CEO, which provides a contrast to the hard-working ordinary couple whose love she's so keen on testing, played by Kwon Sang-woo and Park Ha-sun.
The story purports to examine the meaning of real love for all four leads (the last being Lee Jung-jin as a womanizer), so I'm not getting a tawdry, soap-opera-y vibe from Temptation. Despite the premise, the mood feels more contemplative than its description; perhaps it'll turn out to be a thoughtful character study. Let's just hope they make more sense than the characters of the drama it follows, Doctor Stranger.
Temptation premieres on SBS on July 14.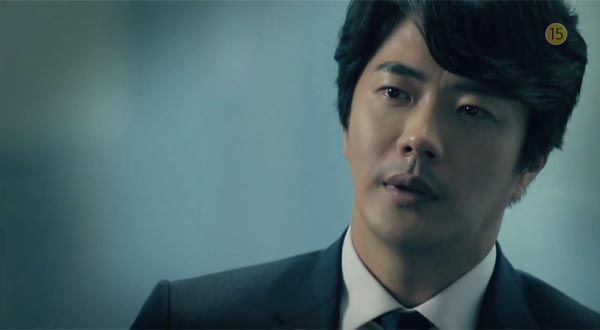 RELATED POSTS
Tags: Choi Ji-woo, Kwon Sang-woo, Lee Jung-jin, Park Ha-sun, Temptation