Dae Jang Geum 2 loses its spot in fall lineup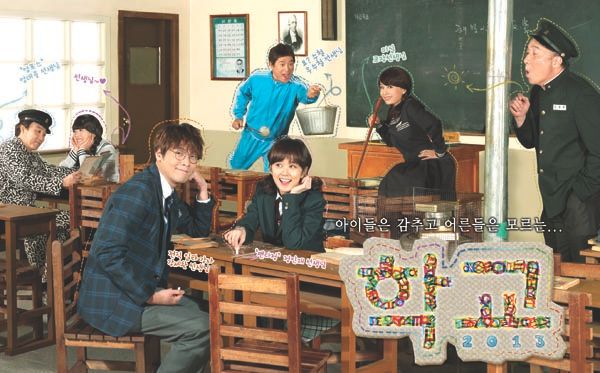 Unsurprisingly, pre-production has fizzled in the wake of Lee Young-ae turning down the lead role in Dae Jang Geum 2, which means that the spot MBC had carved out for it this fall is back up for grabs. Stepping into the gap is a new series from the School 2013 writer Lee Hyun-joo and the Time of Dog and Wolf PD Kim Jin-min, tentatively titled Lawless World.
If you look back on MBC's history with Dae Jang Geum 2, you'll see that they were dead-set on a Fall 2014 launch, and even sacrificed other shows to make way for it. (Namely the blockbuster sageuk Unprecedented, which lost its timeslot and got pushed indefinitely—I wonder if its writer felt (or actually was) bullied into dropping that drama to do Dae Jang Geum 2 instead, and if she's now full of rage or schadenfreude. Maybe both?) It's a shame, but nothing we didn't see coming from a mile away. If only the broadcasters didn't insist on preserving their blind spot.
Even so, MBC hasn't entirely thrown in the towel regarding its much-hoped-for sequel, and says that despite postponing Dae Jang Geum 2's premiere indefinitely, it's still leaving open the possibility for a later airing.
No descriptions have been released yet about Lawless World, which has begun the casting process. I speculate that with a title like that it's probably on the darker, more action-oriented side, but we'll have to wait and see. On the writing front, I'm tentatively optimistic: School 2013 was a drama that, despite some plotting flaws, was moving in its depiction of everyday problems. The writer got started in the biz after winning an open scriptwriting contest in 2008 and her drama specials have been praised for their sensitive writing, and the PD has some solid action and/or thriller dramas on his resumé (La Dolce Vita, Shin Don, God of War), so for starters the team seems promising.
Lawless World will follow Triangle and Records of a Night Watchmen, making it a Monday-Tuesday drama to premiere in October.
RELATED POSTS
Tags: Dae Jang Geum, School 2013