Doctor Stranger: Episode 11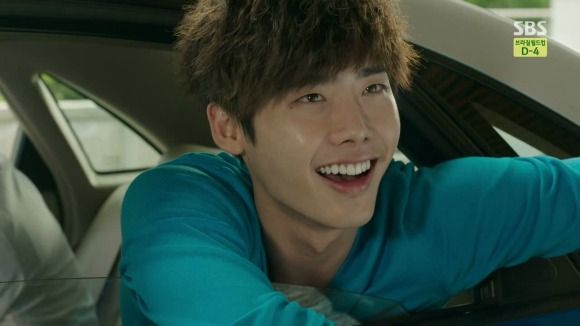 We bring the focus back on the surgical jousting tournament between Hoon and Jae-joon, where the number of rounds is as arbitrary as the whole concept itself. Oddly enough, it's remarkable how this world can seem so small when it hones in on one hospital conflict at a time. History threatens to repeat itself in the face of another possible case of malpractice, and it's up to one of our cardiothoracic surgeons to suture the issue before it bursts.
The ratings race gets even tighter this week as Doctor Stranger clocked a 11.0% and Big Man came in second with 10.7%.
SONG OF THE DAY
BEAST – "이젠 아니야 (No More)" [ Download ]
Audio clip: Adobe Flash Player (version 9 or above) is required to play this audio clip. Download the latest version here. You also need to have JavaScript enabled in your browser.
EPISODE 11 RECAP
On his morning run, Jae-joon's thoughts are filled with his desperate pleas that ended the previous episode for Chairman Oh to give him another chance. Since everything about his character is metaphor-related, naturally his accessories are too—his PPL watch tells him to hurry it up a little.
A flashback to last night teaches us that Chairman Oh had granted Jae-joon entry and one more chance after all. He claims Jae-joon should thank his lucky stars for two things: (a) his attachment to Soo-hyun and (b) Hoon's illegal peek at Seung-hee's medical records, thus giving him another round in that arbitrary competition against Hoon.
Meanwhile, Chi-gyu awakes to a very different kind of morning as he winces in embarrassment at the recollection of last night's drunken antics. Spotting the head of hair to his right, his first thought is of Soo-hyun, so he carefully looks underneath the covers and jumps in a mix of shock, relief, and horror to find a mannequin lying there instead.
His flirtatious advances towards a plastic model aside, Chi-gyu answers Jae-joon's call and assures him that Soo-hyun probably made it back home all right. A hand creeping up his chest has him check his left, which leads to another round of shock, relief, and horror to see Doctor Geum.
Evidently the partying cardiothoracic surgeons all crashed at Soo-hyun's place last night. At the sight of two different shoes, the two docs' eyes widen, remembering that Hoon followed Soo-hyun upstairs.
Following the trail of clothes, they gasp to see two pairs of bare feet in bed together. This entire sequence is ridiculous and yet strangely hilarious—maybe it's the techno-electronic music in this scene.
Anyway, it's Doctor Moon in the same bed as Hoon, though the discovery makes it no less shocking for anyone in the room. As for Soo-hyun, she wakes on the floor, and then proceeds to brandish a mannequin arm against her boxers-wearing colleagues.
Asked what they're all doing at her place, the guys point out that she was the one who told them not to leave. She ushers to kick them out, but that's when movers suddenly show up at her doorway, here with the new tenant: Seung-hee, who doesn't look happy to see Hoon and his bedhead hair in this apartment.
The simultaneous-occupancy mix-up turns out to be the broker's fault, and Soo-hyun concedes the place to Seung-hee, since she signed on later. Feeling bad, Seung-hee suggests that Soo-hyun stay until she finds a new place.
Hoon has overheard the discussion and tells Seung-hee not to get anyone else needlessly involved. That remark stirs Seung-hee's jealousy again, and she drags him outside by the ear. She asks what happened last night, removing a strand of Soo-hyun's hair out of his.
His murmured explanation pacifies her, though Hoon pulls her back to encourage her to smile more like she used to. She's in no position to do that under current circumstances, she tells him.
Hoon immediately seeks Soo-hyun out to blame his recent scolding on her. He presses her hair down to keep it from going rogue again and she returns the favor in kind. Seung-hee observes their schoolyard bickering just outside wearing what I think is a sad expression.
Hoon redeems himself a little in his apology to Chang-yi, to whom he reminds to keep quiet. She still hasn't fully forgiven him, but Hoon gets a few points for trying to make amends.
Chairman Oh sits down with Soo-hyun after overhearing that she's already found a place of her own. He agrees to let Soo-hyun move out on the grounds that she and Jae-joon get engaged. Her hand gives an involuntary jerk.
At the mention that Jae-joon was going to be transferred to the branch hospital, Chairman Oh says that's changed and smiles at his daughter. Seeing Jae-joon and Hoon walking together has her recall the two different hugs.
Hoon rejects the idea of extending their surgical competition another two rounds and therefore gambling with more lives. Having been prepared for that answer, Jae-joon hands him a large sum, telling Hoon that he can withdraw and take the money then.
Hoon turns down the tempting offer and takes a meta moment to wonder how the doctors in this place have so much money to burn. He asks what important reason Jae-joon has to become part of the prime minister's surgical team, and Jae-joon explains that people hold different values—just like how Hoon wants to save his North Korean girlfriend, he wants to make Myungwoo into the best hospital in Korea.
Offering up this sum means that his goal to become Myungwoo's hospital director is worth more than money. Hoon doesn't look down upon Jae-joon's career aspirations at all, but this chat hasn't changed his mind either because he has his own reasons to operate on the prime minister.
It's in Hoon's best interests to accept this offer, Jae-joon states in a firm voice. Hoon says that sounds like a threat, but he doesn't budge. At the same time, Soo-hyun returns her father's declaration that Jae-joon will operate on the prime minister with confusion.
So Jae-joon calls the police to have Hoon and Doctor Moon arrested, the latter busy polishing his brand-new hospital director nameplate (convinced it'll happen eventually) when the cops barge in. Doctor Moon immediately points the finger of blame at Hoon for looking at the medical records.
Seeing Jae-joon around the corner, Hoon angrily grabs him by the lapels, declaring that things won't go according to Jae-joon's plans. However, Jae-joon is convinced that they will, "because I have more important things to do than find a girl."
Watching from the other side of the glass is Chairman Oh and Soo-hyun, so Hoon gives himself up to be taken in. On the other hand, Doctor Moon is dragged away kicking and screaming his innocence.
Hoon takes everything in stride because this isn't his first brush with the law. He assures Doctor Moon that everything will be fine just so long as they keep three things in mind. The first is an attempt to escape, which doesn't work with the police standing two feet away.
The second is to deny all allegations at the police station, but that doesn't go well either since there's enough evidence that states the contrary. So Doctor Moon asks what the last tactic is… and Hoon sighs before contorting his face to hold back tears: "I was wrong, Officer. I'll confess." Ha.
It gets even better because then Hoon points to Doctor Moon and whimpers that he was only following his "master's orders." Doctor Moon freaks out. This show's crazy.
Soo-hyun finds Jae-joon in his office, where she's astounded to hear that he was the one to report Hoon. She speaks to Hoon's defense, arguing that Hoon was trying to confirm his sweetheart's doppelganger. But Jae-joon doesn't buy that excuse, and she asks if Jae-joon's being a poor loser. Ouch.
At her claims that the Jae-joon she once knew doesn't act like this, he retorts, "Then what about the Soo-hyun I knew?" He admits that the recent first round loss still stings, but what irritates him more is Soo-hyun's ever-present concern for Hoon.
In the face of Jae-joon's jealous tantrum, Soo-hyun takes the opportunity to set him straight: "There's no place for me in [Hoon's] heart! She's everything to him!" Omo, are you jealous, m'dear?
Jae-joon voices that question: "Does that anger you? Because there isn't a place for you?" He takes Soo-hyun's hand and urges her to come back to him and his team. Soo-hyun replies that she really wants to, but Jae-joon keeps blocking her and pushing her away.
Soo-hyun appeals to Seung-hee to visit the police station together. Chang-yi hears the news from Chi-gyu and knocks him over the head with an empty bottle for bad-mouthing Hoon. Anyone else see a side romance brewing between these two?
Hoon is still racking Doctor Moon's nerves in jail by the time Soo-hyun and Seung-hee arrive. Unfortunately the only person able to drop the charges is party who reported them. Cue Jae-joon, who notes that this is the consequence for refusing to extend their surgical competition.
Being victors won't matter if they lose their medical licenses, so Doctor Moon readily accepts. Hoon still refuses despite the added condition that their next patient of choice is up to him. He then looks to Seung-hee, who nods, so he reluctantly agrees.
That effectively gets them out of jail, and Soo-hyun pulls Jae-joon aside and calls this whole act cowardly. Jae-joon fires back that according to the law, those two would be imprisoned for their crimes, but he gave his fellow doctors another chance.
In the car, Hoon asks why he has to operate on Prime Minister Jang's heart. Seung-hee says she'll explain later and they should do as they're told. But Hoon knows Agent Cha isn't someone to do that, so she replies, "Trust me. I want to protect you."
She claims she has her own plan where they can end up living happily ever after because this show needs more secret conspiracies to juggle at once. He agrees to do things her way, and then tells her to smile wide.
They drive back to the hospital where Hoon assures a slightly dolled-up Chang-yi that everything is fine now. It's cute that she's trying to impress him with her pretty looks, though Hoon's compliments are more along the lines of a cute dongsaeng than love interest. D'aww.
Still, Chang-yi changes out of her casual clothes to a more alluring attire underneath. Chi-gyu happens to witness the transformation, so she waltzes up to him with a coy smile, grabs two bottles this time, and smacks both sides of his head for being a Peeping Tom.
Hoon nearly gets run over by a taxi, but his attention turns to the woman who gets out. He watches as she clutches her head in pain but is all smiles to greet her husband and hospitalized son. Just when Hoon turns away, however, she collapses onto the ground.
Hoon runs over to examine the woman using his genius, and then carts her inside. But he doesn't get to treat her because another team of doctors takes her away.
Chairman Oh takes this opportunity to chat with Hoon about his father. Hoon is no fool in that matter, so Chairman Oh confirms that Myungwoo would be in shambles if that malpractice suit went through and subsequently wouldn't have been able to save the countless number of lives they did over the years.
The doctors are the ones who save lives, not the hospital, Hoon argues. But Chairman Oh counters that doctors can't treat patients without equipment, and Hoon retorts: "And did that money fall from the sky? No, you bought that using the money your patients give you."
Chairman Oh smirks—would there be doctors who think like that? Hoon fires back that patients want a doctor who do, like his father. "And what happened to him?" the chairman asks. Hoon balls up a fist.
Patient Lee's family is relieved to hear that the patient has regained consciousness, but we all know how easily a person's medical fate can change in this hospital.
Nightshade and Agent Cha hash out the change in plans at the riverside. Agent Cha asks how Jae-joon can be trusted in their mission should he win, to which Nightshade replies that he can pray that Hoon does instead.
But what does it matter who anyone else thinks will come out victorious when Prime Minister Jang sees this stupid competition like a literal gamble. He places his bet on Jae-joon to win the second round because a tie-breaking final round is way more fun. Or something.
Hoon reviews Patient Lee's scans, still troubled by the burst blood vessel he sensed through his genius. He points it out to Soo-hyun, who doesn't see it on the ultrasound. They're interrupted by Doctor Moon, to whom Hoon is all, Weren't we broken up? He gets dragged away, leaving Soo-hyun to review the scan.
In his office, Doctor Moon says they have the advantage this round and therefore should enjoy themselves rather than do their best. Because that's the kind of doctor Moon is. Noticing the woman's husband loitering in the hallway, Hoon doesn't stick around long enough for Doctor Moon's creative suggestions.
It seems the cardiologists haven't given a clear explanation to the family, so Hoon puts Patient Lee's condition in layman's terms: His wife has three stents in her heart to improve blood circulation, but a blood vessel burst, hence her fainting spell earlier.
When asked if this is a case of malpractice, Hoon delicately replies that he can't be sure, though, he does wonder to himself whether the docs think something is wrong and an error they made. He explains the complications in this kind of internal bleeding, namely shock and possible death.
Just then, they get the frightening call that the patient is crashing and arrive just in time for the senior cardiologist to regain a heartbeat. The senior cardiologist assures them in a chipper voice that everything will be fine, though Hoon's troubled expression suggests otherwise.
Hoon is reluctant to perform surgery, knowing that the cardiology team won't be thrilled about it. I feel bad for the teenage son in his wheelchair who had to brace himself hoping that his mom will make it, and so does Hoon.
So Hoon pulls Doctor Moon to take it up with the senior cardiologist, who claims surgery is both unnecessary and risky. He recognizes Hoon as the feisty young doc from the emergency room and puts his foot down—he won't have the cardiothoracic department steal a patient from his team.
Hoon argues with Doctor Moon in his office about Patient Lee: Hoon wants to pursue surgery to fix the possible surgical error and save the patient's life whereas Doctor Moon insists that they turn a blind eye to a life they aren't even responsible for. Their shouting match gets them nowhere and Hoon leaves, sulking.
Hoon can't bring himself to ignore the dejected teenage son in the hallway. The realization that the surgery won't happen only discourages the boy, who blames himself for his mother's condition. He had called emergency when his mother had a heart attack, but couldn't get to her because of his wheelchair, so he resorted to crawl towards her. Aw, kid.
Although he's told that that call likely saved her life, the boy calls himself a horrible son anyway. Hoon grimly says he's probably an even worse son by those standards, recalling Dad's death.
He tells the boy to put aside those negative thoughts and assures him with his trademark wink that they'll find a way to save his mother.
So Hoon assembles his team, asking Seung-hee to be his anesthesiologist. He smiles when she hops on board. He then seeks out Nurse Min and she agrees too, though, she suggests someone else aside from Doctor Yang to be his first mate.
That someone is Soo-hyun of course, who's still mulling over why she couldn't see the hemorrhage on the scan. She raises her hands when Hoon draws near, warning him against joking around with her again. He whispers that he wouldn't dare, not when they have a life to save.
He takes her hand and says he needs her assistance to operate on the female patient with the hemorrhage. Soo-hyun is onboard up until she hears that Hoon hasn't gotten permission from the other department and puts on the literal brakes. Well, good thing you found out before wheeling the patient in the operating theater.
Hoon says they don't need permission from docs who'd rather ignore the patient's condition. But Soo-hyun doesn't budge and he asks if she'll join him or not. She confirms that this patient will be in actual danger if they don't proceed, and then agrees.
You can imagine the cardiologists' surprise when they hear that their patient is being prepped for surgery. Over at the operating room, Hoon sends Patient Lee a reassuring smile before he scrubs in.
It just so happens that Jae-joon's team is currently operating in the adjacent room and notes Hoon and Soo-hyun's presence. Jae-joon takes note, but continues with his own procedure. Hoon thanks Soo-hyun for putting her neck on the line for this surgery, too. She asks if he's worried about her right now, to which Hoon says he's concerned for everyone on his team.
It isn't long before news reaches Chairman Oh's ears, but it's douchey Sang-jin who arrives at the scrub room first. Sang-jin grabs Hoon's already washed hands, since that prevents him from pursuing surgery (albeit temporarily). Hoon responds with a headbutt.
The cardiology team file in moments later and Hoon requests that he be allowed to perform this surgery. His request is met with a slap to the face, and the senior cardiologist pulls rank over Hoon—how dare he speak with such arrogance?
Soo-hyun's attempt to come to Hoon's defense leads to the senior cardiologist grabbing her by the scrubs with a hand raised… and it's Jae-joon who intervenes to break it up.
After Doctor Moon ushers the cardiologists away, Hoon takes a look inside the operating room, and then turns to Jae-joon to declare, "I found the patient for our second battle. The patient you're going to take."

COMMENTS
Even if it's painful to sit through more of the ever-present surgical competition in this hospital, I am glad that it keeps the numerous conspiracies swirling in this dramaverse temporarily at bay. Not that this arbitrary tournament makes any more sense than anything else on this show (though not much does, of course) it's the one plot point that bookended the beginning and end of the hour—to set up the battle for more rounds.
With k-dramas giving us two-episodes a week, the odd episodes usually set up a conflict in hopes that the viewers see a payoff or continue to build narrative tension in its even episodes to eventually cap off a smaller story arc. As a viewer, you can see when a show falls into that pattern, and some shows do a better job of that in its execution than others and go beyond those guidelines (e.g. say, you get a payoff in an odd episode). On the other hand, following that formula can also lead to other less wanted content in an hour. In Stranger's case, much of this episode was devoted to humorous filler, and while off-beat and funny (I don't know why those moments make me laugh, but they do), I couldn't think of any reason why the show wouldn't take that time to help its viewers make more sense of the larger world at hand aside from a case of panicked storytelling.
We're already past the halfway point now, and while I could understand the show spending a few episodes trying to gain its foothold in the beginning or even the middle stretch, I would hate to see Stranger run out of time to tell the story it wanted to in the latter course of its run. In the hopes that there is an overall story to tell, of course. Instead of driving the narrative forward, we're seeing more the same tiny narrative moments being recycled more often, like Doctor Moon's disregard for any patient or the requisite check-in of Prime Minister Jang's ambivalence.
All we can do then is to give focus on whatever the show deems important for the hour. So for our case of the week, I'd wondered how Hoon and Jae-joon would proceed with this competition without twins to operate on anymore. Handing Patient Lee over to Jae-joon's hands assures Hoon that Jae-joon will do what's necessary for their battle and therefore save her life. I have a feeling that one word from Chairman Oh will trump any cardiologist's tantrum, which leaves Hoon to find the patient he wants to save. It's a good thing then that the medical moments of this show continue to be compelling, giving us glimpses into our rivaling doctors' character and values in their line of work.
I'm still uneasy as we proceed in this battle, however, all thanks to Prime Minister Jang's off-hand remark at how fun it'd be to reach a tie-breaking round. I shouldn't be surprised at how apathetic the politician is of gambling other people's lives including his own. Then again everyone else seems to regard his somewhat-but-is-it-that-important surgery as a stepping stone for their own goals, so why shouldn't he?

RELATED POSTS
Tags: Doctor Stranger, featured, Jin Se-yeon, Lee Jong-seok