Hong Jong-hyun to romance Song Yoon-ah in Mama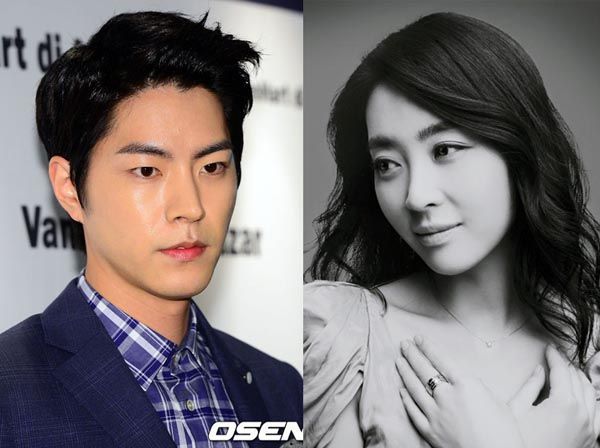 Hong Jong-hyun, why you gotta keep doing dramas I don't want to watch? (On that list: Heading to the Ground, Wild Romance, My Beloved, Her Lovely Heels. I like him so much—much of it is residual nerd-love from Vampire Idol, although White Christmas isn't a bad one to have on one's resumé—but wish he did more stuff I actually enjoyed, so I could watch him more. 'Cause let's face it, the painful days of watching uninteresting shows just for one actor are long behind me.)
He is looking to join MBC's weekend drama Mama: Nothing To Fear, the drama starring Song Yoon-ah (On Air) as a single mother who learns she's terminally ill and decides to create a family for her son before she dies so as not to leave him all alone in the world. Despite the overwrought-sounding premise, the drama sounds like it's going for an uplifting tone as the heroine goes in search of her ex-husband and ends up becoming friends with his new wife, and the two ladies' friendship becomes one of the central relationships.
Hong Jong-hyun is considering positively at the moment and is up for the part of the sweet younger man who loves her with a pure heart and utmost devotion. Their characters will have a ten-year age gap, which is a lot closer than their real-life gap, which is seventeen years. (He's a 1990-er.) Well, it's certainly the era of the younger man in dramaland, and by younger I mean much younger, what with Secret Love Affair's twenty-year age gap and Witch's Romance's fourteen years. (I'm not complaining, I promise, but I'd just like a little more diversity and the younger man dynamic has become almost standard at this point.)
Meanwhile, Choi Song-hyun (Potato Star 2013QR3, I Need Romance) has also been cast to play a successful businesswoman, with Jung Jun-ho (Queen of Reversals) and Moon Jung-hee (Thousand Day Promise) previously confirmed. The drama will follow Hotel King and premieres on MBC in August.
Via Osen
RELATED POSTS
Tags: Choi Song-hyun, Hong Jong-hyun, Song Yoon-ah