Jo Seung-woo and Lee Byung-heon become political Insiders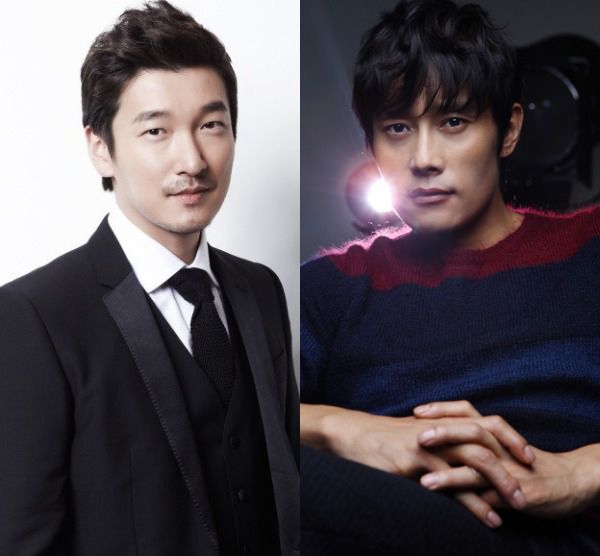 Well I'm suddenly very interested in this movie. Lee Byung-heon (RED: The Legend, Masquerade) will be starring in the dark political thriller Insiders, and Jo Seung-woo (God's Gift-14 Days) has just signed on to join him. That's a hell of a match-up from two very charismatic actors; plus, there's so much pretty, I don't know where to look.
The movie is an adaption based on the webtoon Insiders from star writer Yoon Tae-ho (Misaeng, Moss), and will be directed by Woo Min-ho (Spies). The story is about the movers and shakers behind political corruption, in particular shedding light on how deep the corruption goes in all facets of society.
Lee Byung-heon plays the gangster employed by crooked politicians to do all their dirty work, and Jo Seung-woo has been cast to play a prosecutor who bends over when told to bend over, and covers up what he's told to cover up. He's described as the "corrupt politician's sniper," and I've seen enough dramas to believe that a prosecutor really is the best weapon that evil people in power could have. I guess two full dramas spent being a good guy means it's time for Jo Seung-woo to flex his bad boy movie muscles again. I won't complain, but after… more dramas, right?
Insiders starts shooting this summer for a release next year.
Via Xports News
RELATED POSTS
Tags: Jo Seung-woo, Lee Byung-heon