Kang Dong-won, Kim Min-hee rumored for Ant Hell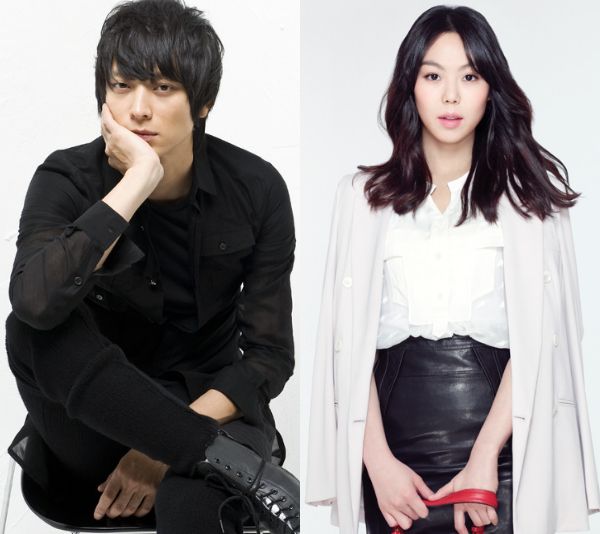 We've got some conflicting news on the upcoming movie Ant Hell, which will be based upon the eponymous and iconic 1999 comic book written by Lee Hyun-se, and directed by the accomplished Lee Myung-se (My Love, My Bride). Some news articles quote a source from the production company, Taewon Entertainment, as confirming that Kang Dong-won (Secret Reunion, Jeon Woo-chi) is being courted for the film, while another production source insists that the screenplay adaptation isn't finished and needs to be worked on before casting can start.
I'm not sure what's what, but just the fact that Kang Dong-won's name is being whispered about is exciting news, as it's been four long years since we've seen him in a full-length feature on the silver screen. For our patience, we will finally be rewarded with next month's Kundo: Age of the Rampant, and he's got another movie in the pipes after that, but more, please! More! If he accepts the Ant Hell offer, this will be his third collaboration with Director Lee; they previously worked together on Duelist and M.
The comic book revolves around a woman with a successful career in advertising who gets involved in a dangerous situation, and the story is one of love, betrayal and revenge. The lovely Kim Min-hee (Crying Game, Temperature of Love) is being floated as a potential protagonist, but again, some sources call it an offer while others adamantly deny that casting has begun. She very nearly appeared in the upcoming Kundo with Kang Dong-won, so if she does sign on, this will be a chance to make up for that missed opportunity.
I hope we can at least rely on the source that stated that production will start this summer – better finish that script, and quickly!
Via Osen, Sports Daily, MBN
RELATED POSTS
Tags: Kang Dong-won, Kim Min-hee