Lee Seung-gi injured on the set of You're All Surrounded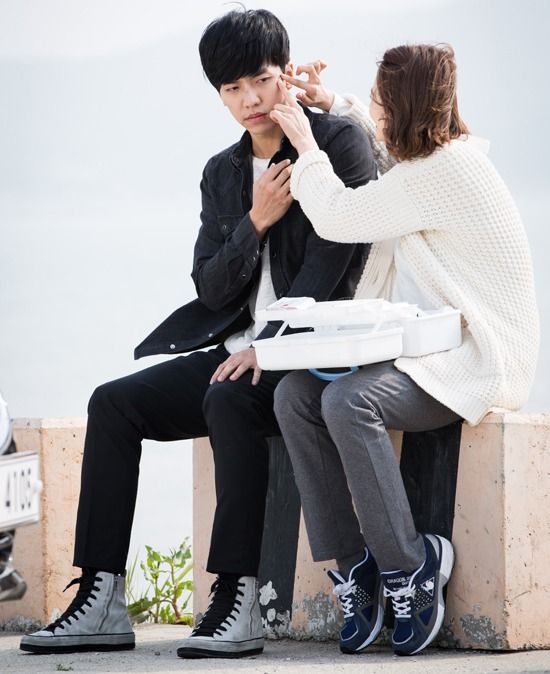 GACK. Not the puppy! Don't hurt the puppy! *whimper* Filming halted on the set of SBS's current Wednesday-Thursday drama You're All Surrounded when lead actor Lee Seung-gi sustained a serious injury to his left eye while shooting in the early morning hours on Monday, June 9. The report came on June 10 that he was injured seriously enough to be hospitalized and that the show will have to be preempted. He was hit in the eye with a prop knife during an action sequence, and was rushed to the emergency room where he was treated for a hyphema (bleeding in the eye).
Producers stated that while Seung-gi was eager to return to the set, his pain and injury level were severe enough that the doctors insisted on bed rest. The production pushed for following doctor's orders (thank goodness), and chose to preempt Wednesday's broadcast. I know I shouldn't be aghast that a show doesn't even have enough footage in the can to air this week's episodes, but sometimes the live-ness of the live-shoot still surprises me.
They'll air a You're All Surrounded special on Wednesday, and then Episode 10 will air on Thursday. Hopefully the doctor-prescribed rest will be enough for a speedy and full recovery, and that it won't be rushed for the sake of drama shoots. Puppy needs both eyes!
At least this show has a number of ways you could write an injury into the story, given that our hero is a cop. He could even sport a rugged eye patch and score 'round-the-clock nursing from Soo-sun, or be doing offscreen sleuthing while the rest of the team gets special spotlight episodes. Until then, can we maybe look into a bubble, or some sort of protective casing for Seung-gi?
Via Osen
RELATED POSTS