Movie Review: Waikiki Brothers (2001)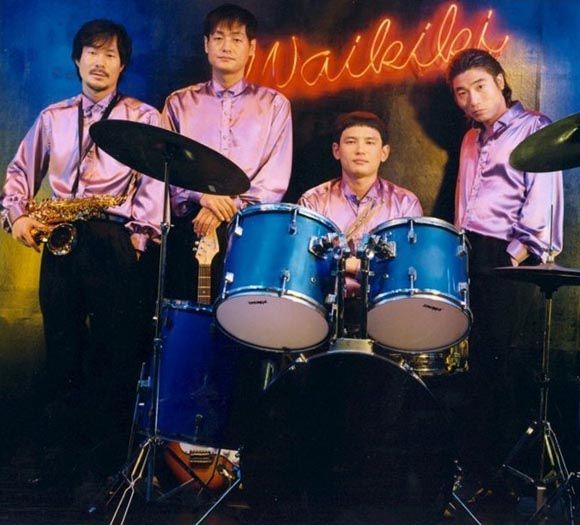 Im Soon-rye (surname sometimes romanized Lim or Yim) is quite possibly the most prominent female director in Korean cinema. Since her critically acclaimed first film, Three Friends in 1996, she's directed six full-length feature films, including one commercially successful mainstream film with Forever the Moment in 2008, as well as contributing to several omnibus project films. Im has also had a hand in producing a few critically well-received films as well and has achieved the rare status of being relatively prolific in what's often the boy's club of Korean cinema directors.
Five years after Im impressed critics with Three Friends, she finally released her sophomore film, Waikiki Brothers, with the honor of opening the 2001 edition of the Jeonju International Film Festival. Like her debut film, Waikiki Brothers deals with the often difficult struggles of contemporary Korean society, this time looking at the falling apart of the titular nightclub band.
The Waikiki Brothers have had better days. When we meet them, they have gone from seven to four members and have been let go from their nightclub gig. After gigging funerals and live events, their saxophonist, Hyun-goo (Oh Gwang-rok), calls it quits, leaving the trio having to return to the one paying gig that they were offered but declined: returning to Suanbo, the hometown of bandleader Sung-woo (Lee Ul).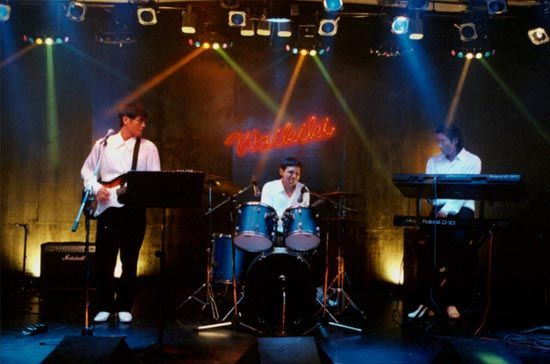 There, they start their nightly gig at the Waikiki Hotel and Sung-woo begins reminiscing on his youth as an idealistic would-be professional musician as he meets former bandmates as well as his childhood crush In-hee (Oh Ji-hye). It's a bittersweet reunion, as he discovers that no one he left in Suanbo is where they want to be in life. What's more, personal and internal struggles with the womanizing band keyboardist Jung-seok (Park Won-sang) and addictive-personality drummer Gang-soo (Hwang Jung-min) threaten to implode the band as well as get them fired once again.
But despite the pile-on of potentially depressing events for Sung-woo, the film never becomes completely bleak and part of that is Sung-woo's deadpan, but dedicated, characterization and the amount of warmth he carries. If anything, perhaps you could say that Waikiki Brothers is a film about resilience in the face of economic decline as Sung-woo strives to keep the band together, and when that starts to fail, strives to at least continue his love of the musician's life by taking gigs that could be considered humiliating. This quiet degree of hope that Waikiki Brothers carries is further accented by the presence of the young Gi-tae (Ryu Seung-bum), a yellow-haired hotel bellhop with a huge interest in music, who bothers the bandmates for lessons in music, despite their continued insistence that the musician's life leads nowhere.
If there is a weakness to the film, it's that it mostly seems like Sung-woo is simply gliding along the current of life as he doesn't show a great deal of agency and often we are just watching as misfortune keeps hitting the band as a result of the decisions of the other band members. While this does effectively demonstrate the often unfair, unpredictable, and unpreventable troubles that come with adult life, it doesn't make Sung-woo a particularly dynamic protagonist, which could result in many feeling that the film is too slow.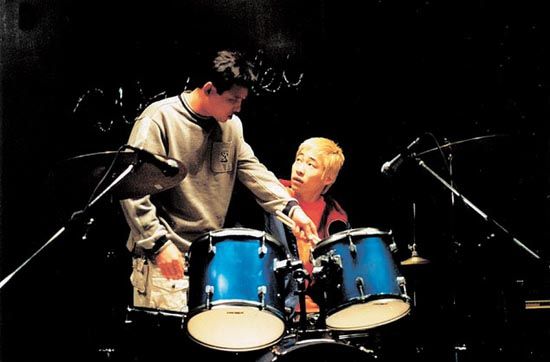 However, once you reach the end of the film, I think writer-director Im succeeds in showing Sung-woo's flexible constancy and dedication as the keys to continuing on in the face of adversity. Lee Ul, then, is appropriately calm in demeanor for Sung-woo; it's a performance that wouldn't win him awards, but actually manages to carry the spirit of the film well. The other roles are also pretty well filled, but I think the key to the film is in Im's balanced direction. She never lets the film get too bleak. Even if she takes Sung-woo to new lows like having him forced to play in the nude for a corporate party gone wild, she recovers the overall temperament with a mild bit of comedy or warmth from characters in the following scene.
And it's that point of view that makes Waikiki Brothers a surprisingly idealistic film for being about the hardships of a struggling nightclub band in its waning days. And perhaps it's also a reflection of Korean society in its times of adversity, as it shows the lives of average people—musicians that never made it big and the people of the small town of Suanbo—as they struggle with economic downturn and broken dreams of youth. Korea itself faced the Asian financial crisis between the making of Im's Three Friends and Waikiki Brothers. But just as Sung-woo continues to find a way to continue his musical trade, when all is said and done, Korea also came through that crisis—changed and not without loss—and continued on.
Though its slow pacing might not be for everyone, I think that more realistically hopeful perspective makes Im's Waikiki Brothers worth checking out for more patient viewers. 7/10.
Note: Waikiki Brothers was never an especially popular movie, despite its critical acclaim and awards, and so it didn't great particularly broad distribution. You might have to hunt down the Korean DVD on Korean auction sites or hope to catch it if it comes to a film festival or academic screening near you.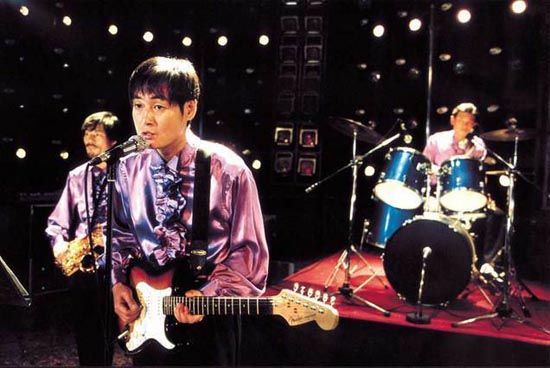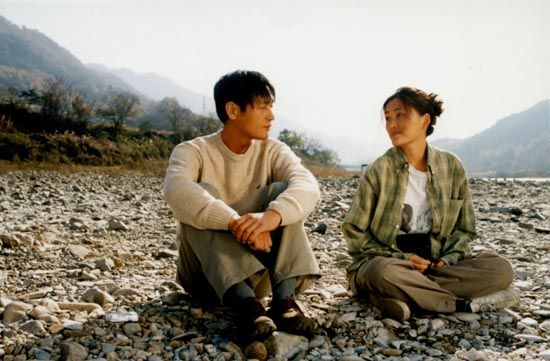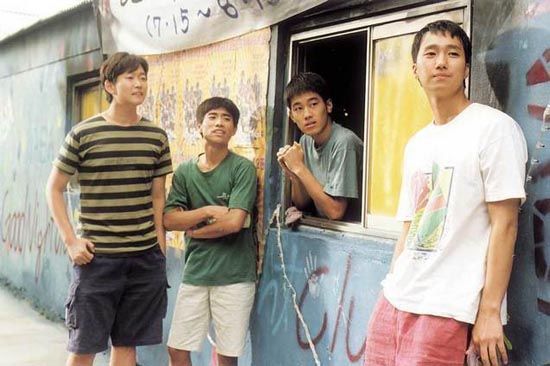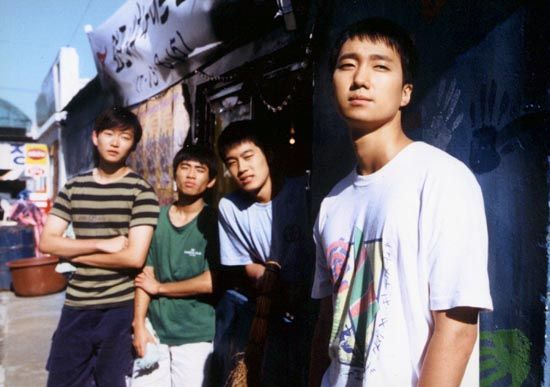 Tags: featured, Hwang Jung-min, Ryu Seung-beom