Nodame Cantabile casts its genius conductor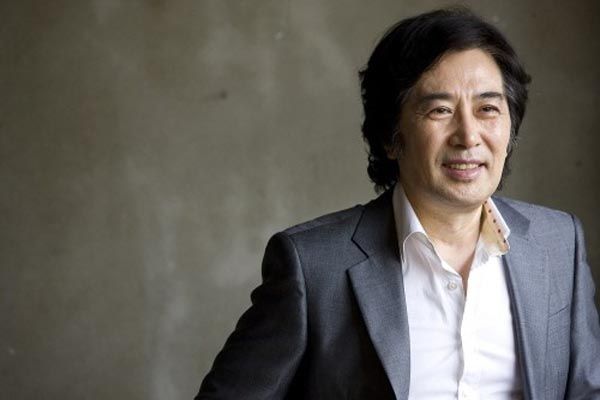 We have another addition to the cast of Korea's remake of Nodame Cantabile, joining Joo-won in the music-university-set drama about a talented (but uptight) piano and conducting student and the cast of wacky musicians who surround him. The quirky heroine role of Nodame is still up for grabs (Shim Eun-kyung ended up passing), but we do have Baek Yoon-shik (Gu-am Heo Jun, Tree With Deep Roots) now cast as the Stresemann character. Aw, that should be fun times.
Pretty much all of the side characters in the story are oddball and bizarre, but I'd argue that Stresemann is hard to top in terms of being outrageously out-there. Sure he's a brilliant world-famous conductor, but he's also a party animal, hedonist, and incorrigible womanizer. In the original, he was the kind of guy our hero (Chiaki in the original, Cha Yoo-jin in this version) was always just about to write off as useless when he surprised with a sparkling gem of wisdom. He provided the hero with inspiration and exasperation in equal measure, and should make for a nice counter to Cha Yoo-jin's fastidiousness.
It's the mix of strong personalities that make Nodame Cantabile such fun, in a Real Genius sort of way. Considering that Baek Yoon-shik is a versatile veteran of dramaland, he should be able to handle both the comic shenanigans and the more dramatic moments, although I wouldn't anticipate too much seriousness from him. It'll be worth watching to catch his bickering matches with Joo-won and their occasional blowout benders together.
Nodame Cantabile will hit airwaves in October on KBS.
Via W Star News
RELATED POSTS
Tags: Baek Yoon-shik, Cantabile Tomorrow, Joo-won, Nodame Cantabile, remakes