Odds and Ends: Zombie apocalypse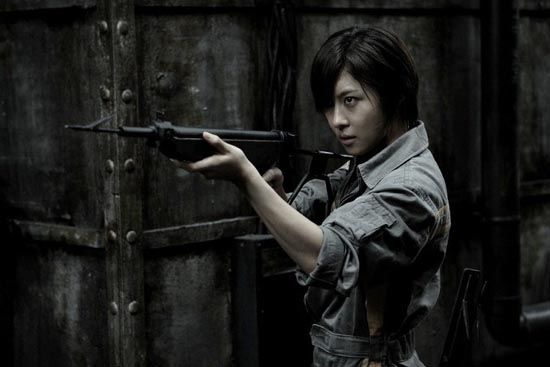 javabeans: Shall we pick more questions from the beanut gallery to start with?
girlfriday: Sure. Let's see… lots of people asked about the World Cup, though I already stopped watching because Korea lost.
javabeans: You mean your cute player on the Korean team lost.
girlfriday: Yes, poor Son Heung-min! And he even cried! It was so cute.
javabeans: Aw man, he looks like Chilbongie.
girlfriday: Now you see why I've been watching soccer for the last few weeks.
javabeans: Someone asked why there was such a persistent potato man bouncing around in the corner of frame for Joseon Gunman, which is hilarious because it's a soccer ball. A soccer ball kicking a smaller soccer ball.
girlfriday: LOL. Yeah, basically, when the World Cup is going on, all things on TV are made to be tangentially related to soccer, even if it's set in Joseon. That's partly why I even get sucked into watching in the first place, because ALL of my variety shows turn into soccer specials and cheerleading projects and whatnot.
javabeans: Which just makes things sad now. It's like the definition of a wamp-wamp moment.
girlfriday: Yup, pretty much. Of course now, all those shows are scrambling to figure out what to do, because they've flown their casts and recruited stars like Sohn Ye-jin and Jung Il-woo to go to Brazil, and you're not going to score ratings on watching people root for a game we know you lost.
javabeans: Right, you want variety programming to pick you up, not kick you when you're crying.
girlfriday: Or worse, when the adorable maknae puppy of the soccer team is crying. Let's move onto a happier question, shall we?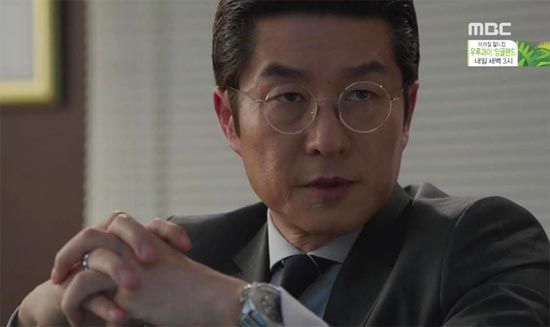 javabeans: Like apocalypses you mean?
girlfriday: Well it would be less depressing than this.
javabeans: To keep it interesting, we can make it a zombie apocalypse. A reader asked which drama characters we'd want to have in our group in such an event.
girlfriday: First of all, we need a brain. Not for eating, but a mastermind to plan our defense strategies. I nominate Kim Sang-joong from A New Leaf. He could also be his Bad Daddy self from City Hunter, I suppose. Pretty much just the smart, ruthless guy you wouldn't want on the opposing team.
javabeans: You need fighters on the front line, so I nominate all of the slave hunters in Chuno and maybe also Ha Ji-won. She'd be their leader.
girlfriday: We need a medic, and pretty much any doctor will do, so we might as well pick a pretty one.
javabeans: Maybe not Dr. Jin though. He might ruin the universe.
girlfriday: And not Good Doctor, sorry.
javabeans: I was just about to nominate Doctor Champ until I realized McAbs wasn't the doctor.
girlfriday: Then I nominate Doctor Stranger, because he's a geeeeenius and he knows how to MacGyver people parts.
javabeans: I think we also need a frail, weepy type in the mix. Dramaland sure has an abundance of those.
girlfriday: Huh, why?
javabeans: Haven't you ever heard the adage? To survive a cheetah, you don't need to run faster than a cheetah, you just need to run faster than one other person.
girlfriday: HAHAHAHAHAHA. You know, once the laughter wears off, it's chillingly smart.
javabeans: I nominate Jin Se-yeon for that.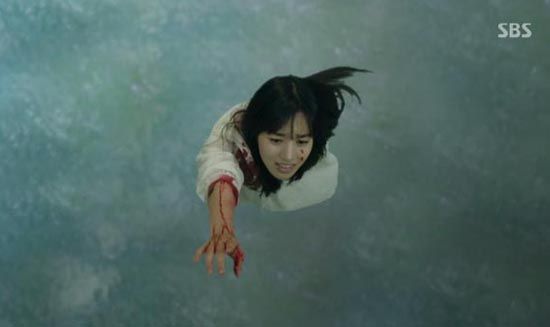 girlfriday: Why, because she'll just come back to life in a new identical body?
javabeans: See, that way you can sacrifice her to the zombies without feeling so guilty about it. Also, she dies in everything so you just figure that's her fate.
girlfriday: If we're going the cheating-death route, then we might as well recruit Vampire Prosecutor and Arang.
javabeans: Yes, let THEM die, because it won't hurt. I'll be over here, helping to "direct" things.
girlfriday: And if we plan to win the war, we also need stealth fighters to sneak-attack, like all of the Iljimaes. And maybe someone who can turn anything into a weapon, like City Hunter. He fights with spoons!
javabeans: No, he's too pretty to die! You know how his leg hurts him!
girlfriday: No, no, you're thinking about this all wrong! He COULD be the last survivor… with you!
javabeans: OH. I rescind my complaint.
girlfriday: You're welcome.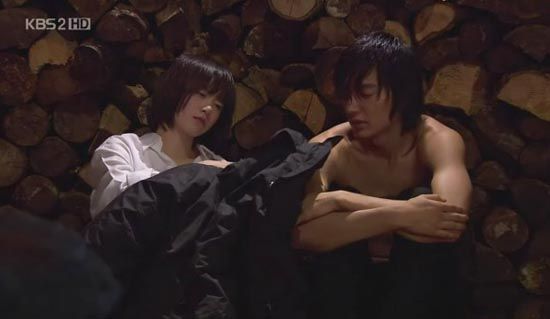 RELATED POSTS
Tags: conversation post, Odds and Ends