Ryu Seung-ryong and Suzy cast as teacher and student in sageuk film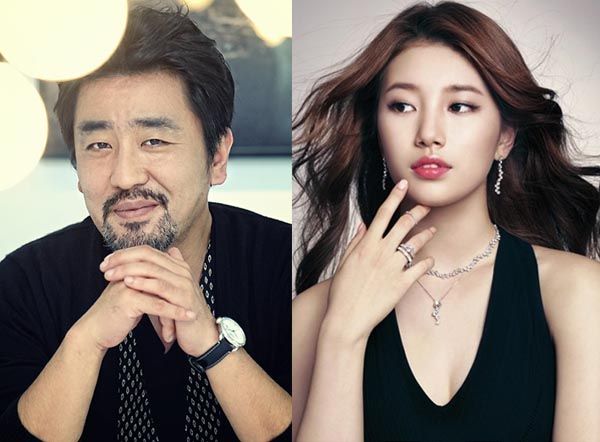 Er, this isn't the most natural-sounding pairing, but let's hear it out: Ryu Seung-ryong (The Target, Miracle in Cell No. 7) and Suzy (Gu Family Book) have been cast together in a period film based on the real life of Shin Jae-hyo, a writer, teacher, and patron of pansori, a traditional form of musical storytelling. He lived in the 1800s in the latter Joseon era during the reign of Gojong, and was the first to train women in the art.
The movie is titled Dorihwaga, which is a type of pansori song created by Shin Jae-hyo, who will be played by Ryu Seung-ryong. Suzy will take on the role of his favored student, who trains under him during a time when the art of pansori was undergoing formalization and organization. We know Suzy can sing fine in contemporary forms, but pansori's quite a different ball game and she has reportedly been studying it for the past several months.
I love everything Ryu Seung-ryong does and have no doubt he'll be reliably strong in this; it's Suzy who is the bigger question mark. I have a big soft spot for her since she has an endearing, approachable quality in her roles, but let's be honest—she's best in roles that rely more on her charm and less on her technical ability. Though to be fair, she was probably best in Introduction to Architecture, a role that took her from idol singer to mainstream star. Maybe she'll be better in movies?
Ryu Seung-ryong is currently busy filming another movie, The Guest, and plans to begin work on Dorihwaga as soon as he's wrapped that project. Directing is Lee Jong-pil, who previously directed the comedy movie Born To Sing. It plans to begin filming in the coming months for a 2015 release.
Via Mk.co.kr
RELATED POSTS
Tags: Ryu Seung-ryong, Suzy