Answer Me, Youths Over Flowers
Trust evil genius Na PD (Grandpas Over Flowers, 1N2D) to trick us yet again! He'd initially kidnapped a trio of musicians (and variety regulars) for his new backpacking variety program Youths Over Flowers, giving the title a tongue-in-cheek twist since Yoon Sang, Yoo Hee-yeol, and Lee Juck are all fortysomething and more appropriately ajusshis than youths.
But he's made good on the literal version of the name by taking another trio for Part 2 of this journey, and it's quite a score with three of the It Boys of the day: Yoo Yeon-seok, Sohn Ho-joon, and Baro, all of whom hit it big with their drama Answer Me 1994. Aw, it's Chilbongie, Haitai, and Binggeure, back together again. Apparently they wanted to bring Jung Woo too, but Garbage Oppa was booked with film commitments and couldn't make it. Sad.
What's hilarious is that Na PD apparently gave interviews at the time of the first Youths Over Flowers announcement that this was it for the cast, and that he had nothing else planned, for serious, honest. All the while he must've been cackling evilly to himself over the surprise he'd be springing on us later—it's what makes him a mastermind, this ability to anticipate our reactions and stay one step ahead at all times. That, and being able to keep his secrets without blurting out the surprise and ruining it ahead of time.
The ajusshi-youths were surprised with their Peru trip in late June, while the flower-boy-youths made their departure to Laos on July 7. The show will air both trips as part of its run on tvN beginning in August.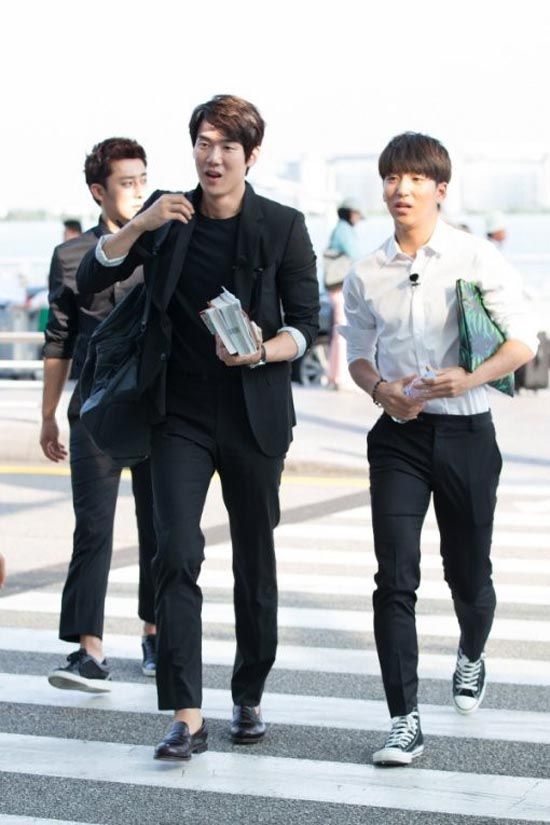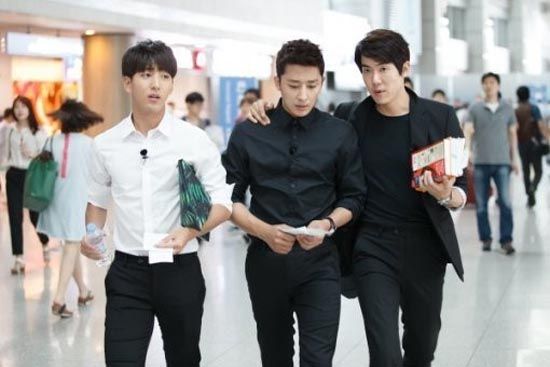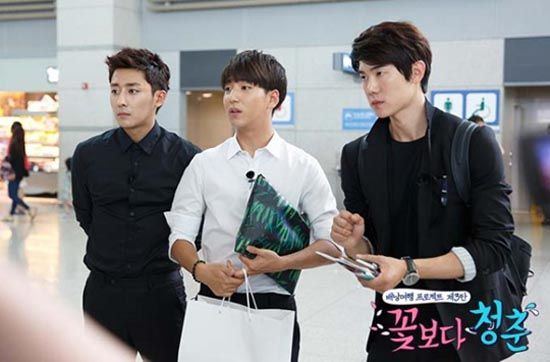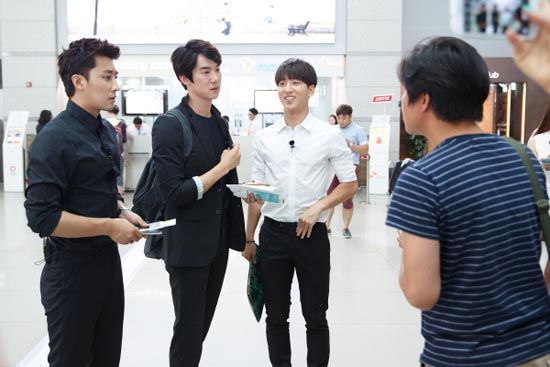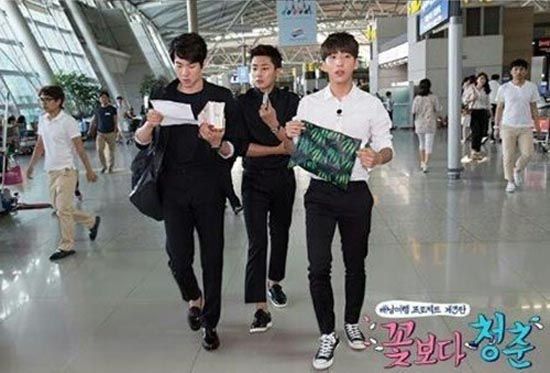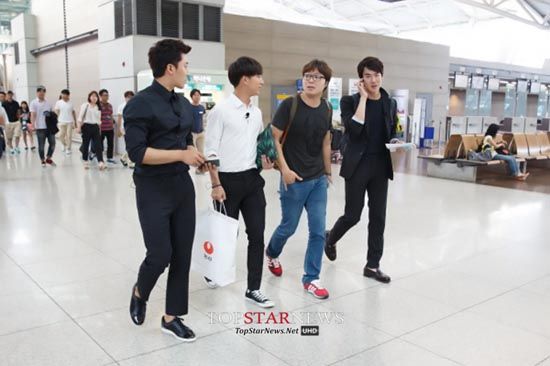 Via Sports DongA
RELATED POSTS
Tags: Baro, Sohn Ho-joon, Yoo Yeon-seok, Youths Over Flowers