First script read for tvN rom-com My Secret Hotel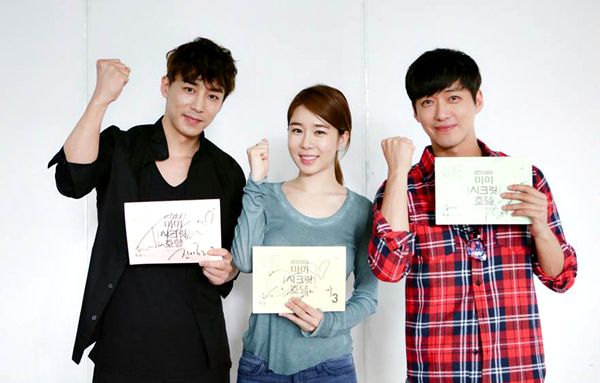 New romantic-comedy murder mystery My Secret Hotel is headed to tvN on Mondays and Tuesdays in about a month, and the first teaser is out along with stills of the cast gathered for the first script read. Besides being excited for the romantic entanglements of Yoo Inna (You From Another Star), Jin Yi-han (A New Leaf), and Namgoong Min (I Need Romance 3), I'm intrigued by the genre mashup, because any show that calls itself a "killing romance" certainly piques my interest, even if it's to ask, What the heck is that?
The teaser is frustratingly unhelpful at answering the question, but it does tell us that the hotel where the story takes place is the height of luxury where they'll plan your perfect wedding with kind service. Who knows, perhaps they really plan your wedding and then kill you with kindness. Yoo Inna stars as the hotel's wedding planning manager, and faces the biggest challenge of her job when she has to plan her ex-husband's second wedding. Jin Yi-han plays the architect ex-hubby who reappears in her life after seven years, and their fates get twisted together again and again with one disaster after another.
The major disaster is a murder at the hotel, which will be the central mystery involving all of our characters. Namgoong Min plays the hotel's director who has every female employee swooning, and Lee Young-eun (To the Beautiful You) is the public relations manager who competes with Yoo Inna for both a promotion and the hotel director's heart. And in Jin Yi-han's circle, there's Ha Yeon-joo (Miss Korea) who's been cast as his fiancée, and Choi Jung-won (I Need a Fairy) who plays his co-worker.
I'm rooting for Yoo Inna to knock 'em dead with her second leading role, so fingers crossed that a killing romance is a good thing. My Secret Hotel premieres August 18.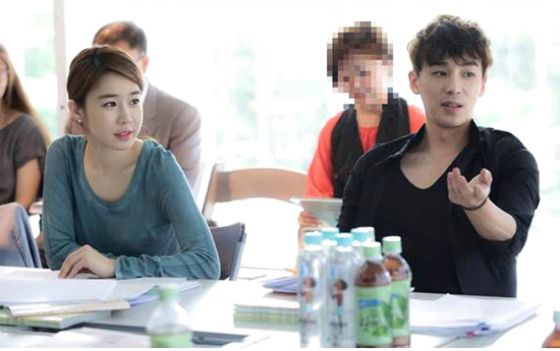 Via TV Report
RELATED POSTS
Tags: Jin Yi-han, My Secret Hotel, Namgoong Min, Yoo Inna