High School King of Savvy confirms extension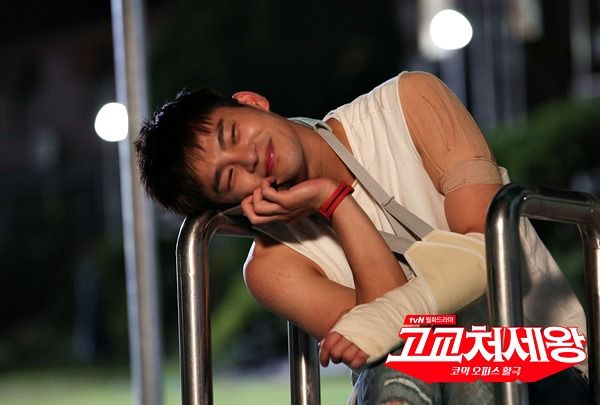 I guess the universe decided that our high school corporate director had a little more maturing to do before we send him off into the sunset. Cable network tvN's current Monday-Tuesday drama High School King of Savvy has confirmed a two-episode extension for the series, which will technically only include one extra episode and then a special to close. Honestly, I'm a fan of the 16-episode drama length and it's rare to find a show that really needs more episodes, but when your show is a big hit and everyone's clamoring for more, I suppose there are worse things than giving them one extra episode.
I just wish the announcement had come at a better time because the show is currently in its angst cycle, and the idea of more episodes of mopey Min-seok is quite unappealing at the moment. There's been a definite slowdown ever since the drama's focus stepped away from the secret identity hijinks, which was the heart of its premise and the reason why silly office machinations held our attention for so long — because there was something so fresh and fun about a kid running an office and doing a better job at being adult than the adults.
I know, the romance has to play through the angst and there's no avoiding that. I just hope we don't get bogged down by it for too long, because what makes this show fun and different is its quirky characters and their offbeat sense of humor. One extra episode of cute wacky fun: fine and dandy. Adding an extra hour to the mope-a-thon: not my idea of a good time. Make it count, Show.
High School King of Savvy now ends August 12 with a total of 17 episodes and a special, and Yoo Inna's murder rom-com My Secret Hotel follows August 18.
Via Star News
RELATED POSTS