Kang Dong-won slays in Kundo
Kang Dong-won is making the press rounds for Kundo: Age of the Rampant (also known as Band of Thieves), which hits theaters on July 23. After finishing work on the movie Psychic in 2010, Kang headed to mandatory military service for two years, then spent another couple of years catching his breath and carefully reviewing offers. He did an interview a couple of days ago, and was asked how he came to select Kundo as his comeback work, a project that didn't even have a script to its name when he signed on.
Kang said, "I had previously heard that Director Yoon Jong-bin wanted to work with me. I, in turn, had seen Nameless Gangster and had been curious about him. So I asked Director Yoon to get together for drinks. He brought with him the idea [of Kundo] and asked if I would like to work together with him on it — although he did warn me beforehand, 'You'll be playing a villain. Is that okay?'"
After meeting with Kang, Director Yoon began writing the screenplay for Kundo immediately. Upon receiving the finished product, Kang was satisfied with the movie's message, his character, and the entertainment factor — especially his character. "The character stood out from the screenplay. In addition, the director had faith in me. It was an ideal project."
In Kundo, Kang plays Jo Yoon, a son of a provincial governor and a concubine in the latter years of the Joseon Dynasty. As an illegitimate child, he is never acknowledged by his father, and his father's contempt is deeply and bitterly felt. Jo Yoon eventually grows into a notorious and atrocious monster of a person; he is an excellent swordsman who viciously defends the nobility he can never be a part of.
Kang Dong-won's action skills are on full display in the film, and as his traditional garb swishes about while he wields a long sword (snerk), his fight scenes almost give the elegant appearance of a modern-day dance. It almost appears as if the actor intended to depict dignity, but Kang insists he just focused his energy on "powerful action."
"The point of the movie was action. What the director ordered from me as he was making this film was powerfully strong action scenes. I knew that was my number one responsibility, and I told the director not to worry." He continued, "In order to fully prepare for this movie's action scenes, I took up swordfighting four months before production began."
Most of Kundo's scenes were shot without stunt doubles, in accordance with the actor's preference. "Beginning with my first action movie, Temptation of Wolves, I rarely used stunt doubles. Because I enjoy and am good at physical activity, I never feel an additional burden from doing action films. That doesn't mean I favor action movies over films of other genres, but when I'm tasked with an action role, it tends to squeeze everything out of you, so I try my best."
As noticeable as his action work is the expressiveness of Kang's eyes. The actor said, "Jo Yoon's personality is so twisted, I tried to give off that intensity in my eyes. When thinking about the character, I thought Jo Yoon viewing others with a slightly slanted look would be appropriate, so I not only practiced acting with my eyes, but thought about the angle as I was doing it."
Kang's been picked over and over as the actor Chungmuro directors would most like to work with. Prior to the release of Snowpiercer last year, famed director Bong Joon-ho even said that he had originally envisioned Kang over Chris Evans in the lead role. Director Yoon has also been an open fan of the actor. What does the actor think of his popularity within the industry?
"Well, my first reaction is that it feels good. However, Director Bong never gave me the screenplay," Kang jokes. Turning more contemplative, he said, "I'm not sure if I have a good image with the public, but it feels as though the film industry has taken a liking to me. I think it's because I work really hard on set — even more than you could imagine. As more industry folks hear about my work ethic, I'm guessing they think, 'Here's a kid I can work with.' I'm really someone who goes all in for a movie. That's what I've done my entire career, and I'm going to work even harder in the future."
The actor has said he hasn't been sleeping well as of late as a result of the hype built up around Kundo. "I think a call for ten million in admissions is ambitious. Initially I just hoped the movie would break even, and because the final product turned out well, I have a feeling that's quite possible. I'm more concerned with meeting viewers' expectations than I am with a movie being a box-office success."
As the project that quenched his pent-up acting thirst after four long years, Kundo holds a special meaning for the actor. He said, "Kundo is the first work of my 30s. If I imagine my acting career to be 100 pages long, I've just turned over the first page and started on the second. I think Kundo is a satisfying start to the second page, and I'll continue to work tirelessly."
That's great for all of us who've been waiting aaaages for this movie and for Kang Dong-won's return. Here's hoping Kundo reaches ten million in ticket sales, and beyond.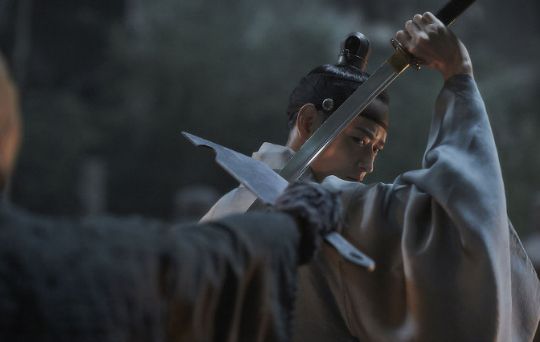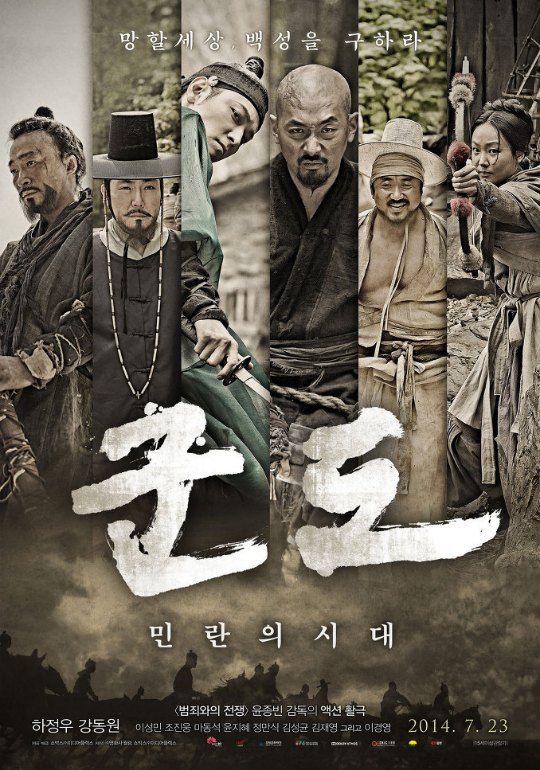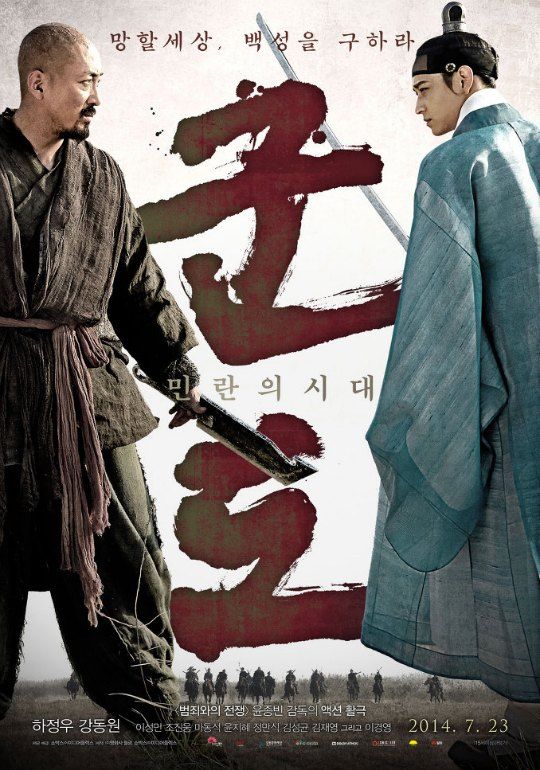 Via SBSfunE
RELATED POSTS
Tags: interviews, Kang Dong-won