Kim Jung-hoon headlines remake of Japanese drama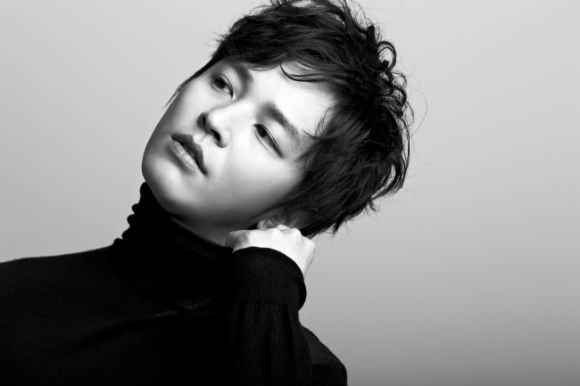 There's a Korean-Japanese co-production in the works to remake Tetsu no Hone (Bones of Steel), based on the Ikeido Jun novel of the same name. The Japanese drama aired on NHK in 2010, and the Korean remake, described as an action drama, is gearing up to start shooting this summer. The adaptation will be called City of the Sun, and actor Kim Jung-hoon (Her Legend, I Need Romance, Goong) has confirmed that he'll be headlining and has begun training for the stunt-heavy role.
The drama is about corporate corruption in the construction business, and the hero is an employee who finds out just how deep the corruption goes and contemplates going up against the construction company he works for. It's a familiar world in dramaland — the dirty backdoor politicking that goes on behind the chaebol giants — but if it's painted with darkness and the writing is sharp, it could be a really thrilling tale.
At the helm is director Park Ki-hyung of movies Gangster High and Acacia, and the drama is planned for a 20-episode miniseries. The thing that makes me wary is the fact that it doesn't have a broadcaster but is planning to cast and begin production relatively soon. It's not that pre-produced dramas ALL do badly, but this drama does strike up negative associations. Let's say we wait till a broadcaster picks it up before counting our chickens, shall we?
Via Joy News
RELATED POSTS
Tags: Kim Jung-hoon, remakes