Kisses and post-breakup bitterness in Discovery of Romance
The great thing about a rom-com where your lead characters are exes is that you can just go ahead and start the promo with lovey-dovey cuteness — the happier they are at the outset, the harder they fall. The first set of teasers are out for KBS's upcoming Monday-Tuesday drama Discovery of Romance, showing Eric and Jung Yumi as gooey giddy lovers in one, to suddenly bitter and sarcastic exes in the next. It looks like their breakup will have as many fireworks as their romance, which makes their reunion something to look forward to.
The first teaser has them sharing kisses in a park as a happy couple, but the interview-style teasers that follow ask about their dating history. Eric: "Romance (dating)? Uh… what's that?" Jung Yumi: "I don't even want to think about that person." Jung Yumi: "He didn't even know he got dumped!" Eric: "[Crazy laugh] #$*)@$*@&)!!!" Hee. And in the last one, they stand awkwardly with her new boyfriend Sung Joon, who asks what they're supposed to do now.
The romantic comedy from the writer of the I Need Romance franchise stars Jung Yumi as the furniture designer heroine who has to deal with the reappearance of her ex-boyfriend Eric while juggling her current relationship with Sung Joon. I know, first world problems. It looks like she gets her fair share of smooches from both guys on her way to finding true love. Yoon Jin-yi (Mandate of Heaven) co-stars as a friend who's had a crush on Sung Joon for ages, and Yoon Hyun-min (Witch's Romance) and Kim Seul-gi (Flower Boy Next Door) round out the cast.
Discovery of Romance follows Trot Lovers and premieres August 18.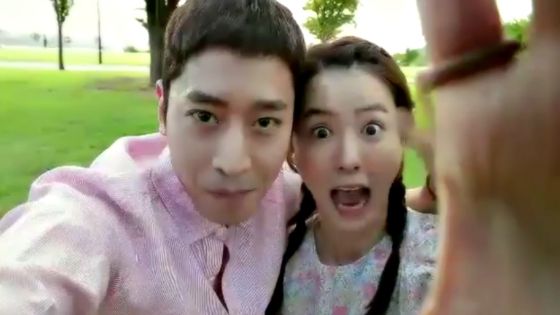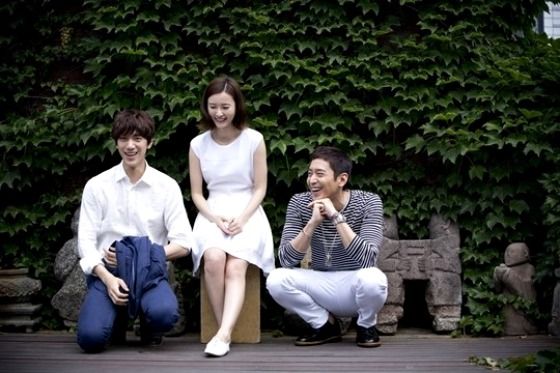 Via Star News
RELATED POSTS
Tags: Discovery of Romance, Eric, Jung Yumi, Sung Joon