More rockers join Lee Hong-ki on the homestead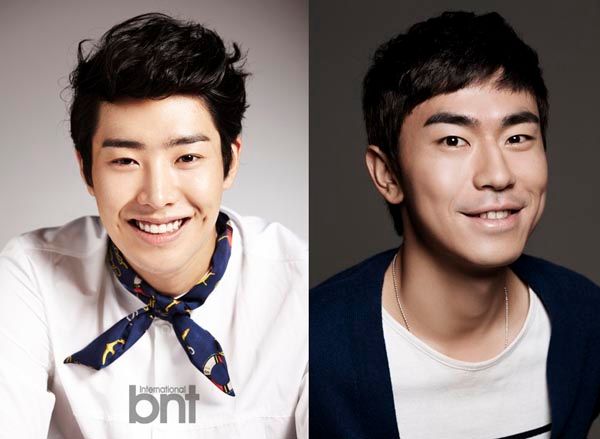 Park Min-woo (Flower Grandpa Investigation Unit, Can We Love) will star opposite FT Island's Lee Hong-ki (Hundred Year Bride) in SBS's fall weekend drama Modern Farmer. Park has worked steadily as a supporting actor (notably as Ba-wool in Flower Boy Ramyun Shop) and has been gaining fans with his current stint on variety show Roommate — hooray for him landing his first leading drama role!
Modern Farmer (a working title so bland that I hope they come up with something a little more creative) will be about a rock band and the antics of its members, who decide to step back from their rock star lives and to take up… farming? Huh? Far be it from me to nay-say, however, as wackier premises have worked out unexpectedly well. Park will play a bandmate to vocalist Lee Hong-ki, and the two will vie for the attentions of a still uncast leading lady.
Taking on the role of bassist is Lee Shi-un (Shark, Answer Me 1997), whose character is a realist who keeps up with his studies while balancing band activities, but is full of flaws — a heodang loner. The actor will start special bass lessons in order to prepare for his part, and he is a great addition to the cast, as he is so good in these types of quirky and awkward supportive roles.
Modern Farmer will be a 20-episode miniseries airing on Saturdays and Sundays. Writer Kim Ki-ho (Blue Tower) is taking on the script and PD Oh Jin-seok (Goddess of Marriage) will direct. The weekend drama will air after Feel-Good Day ends in October.
RELATED POSTS
Tags: Lee Hong-ki, Lee Shi-un, Modern Farmer, Park Min-woo